Huge surge in online mental health appointments attacked by specialists
Exclusive: New figures show almost ninefold rise in online appointments over three years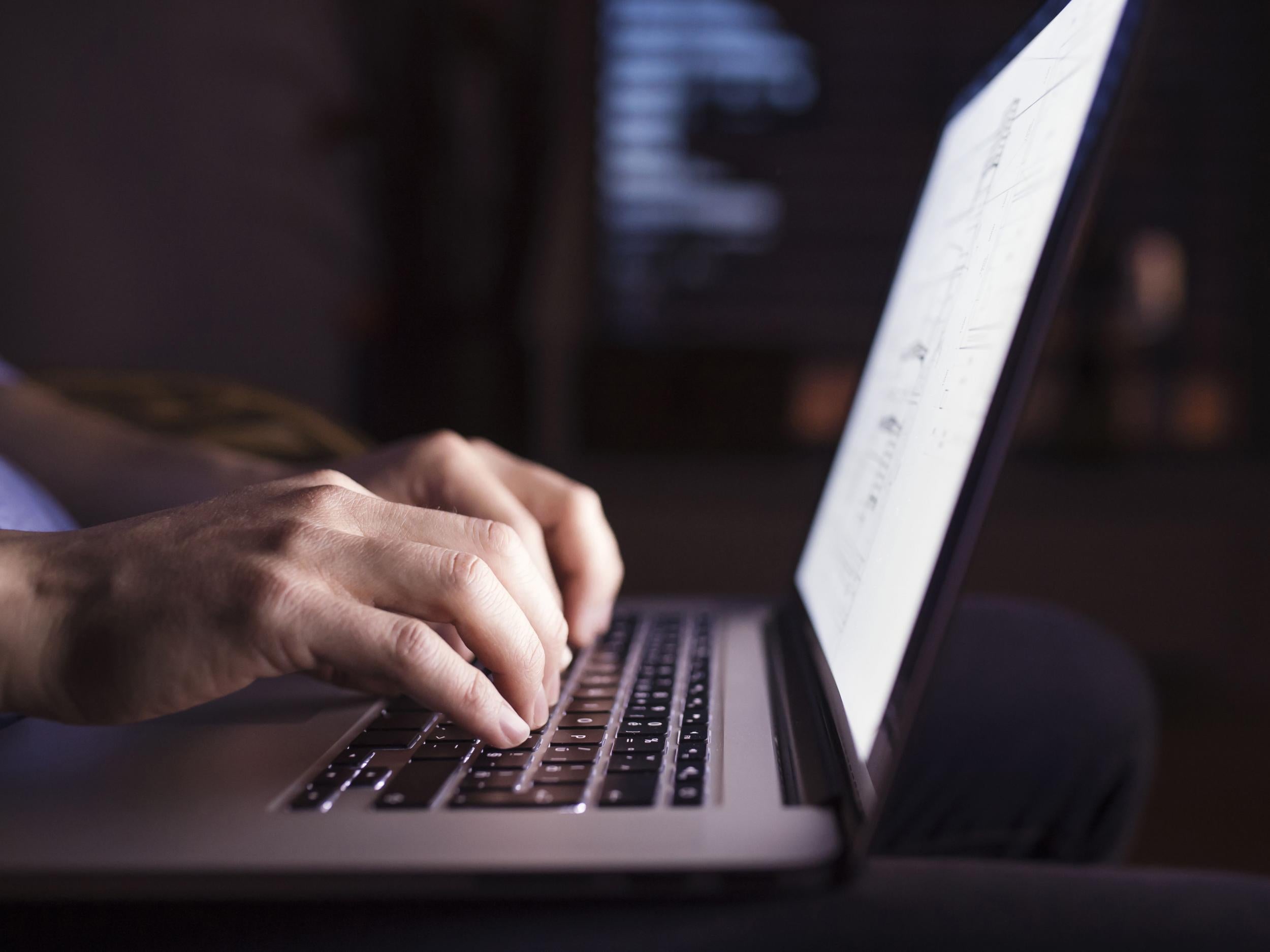 People with depression and anxiety are increasingly being offered online therapy through the NHS's flagship mental health scheme, using methods that one expert said "fly in the face of what it means to be human".
New figures obtained by The Independent show an almost ninefold rise in webcam and instant messenger appointments through the Improving Access to Psychological Therapies (IAPT) scheme between 2012-13 and 2015-16, compared to a 144 per cent rise in overall appointments.
The number of appointments carried out this way in England rose from 5,738 to 49,475, suggesting NHS commissioners across the country are looking for alternatives to traditional face-to-face therapies.
Figures also show that a majority of assessments – where therapists make a judgement on the best form of treatment for the patient – are conducted over the phone.
The findings come after Theresa May announced extra funding for the development of digital mental health services in January.
The Government plans to give six mental health trusts £10m each to develop digital technology in mental health services. There will also be £3m spent on piloting digital Cognitive Behavioural Therapy (CBT) apps that are largely driving the increase in remote therapy.
One of the platforms being used by an increasing number of mental health providers is Ieso, through which patients talk to a therapist over an instant messenger system. The service is available in 37 commissioning areas in England – a number that has been doubling each year.
Theresa May dodges question on 'theft' of child mental health funding
Two other rising stars in the NHS's growing digital mental health arena are Big White Wall, which provides therapy over webcam as well as online peer support groups, and SilverCloud, a guided CBT programme that allows patients to complete computerised modules, which are monitored by a therapist who catches up with the patient over the phone.
Harry O'Hayon, manager at Let's Talk, an IAPT service in Haringey, London, said SilverCloud has engaged people who would not access therapy otherwise.
He said: "Men, for example, tend to resist accessing psychological support due to the stigma or being viewed as weak. But they are sometimes prepared to do it in the private theatre of their home. Or there are people who can't attend during working hours and would prefer to do it on a Sunday or at 10 o'clock at night."
But Steve Flatt, director of the Psychological Therapies Unit in Liverpool, claimed remote therapies "fly in the face of what it is to be human".
He added: "When people are suffering from misery, whether it's depression or some other form of mental health problem, one of the things they tend to do is avoid contact with other people.
"When we use a keyboard or a webcam we are distancing ourselves from those immediate intimate connections of therapy and offering a barrier."
Sarah Bateup, clinical director at Ieso Digital Health, said she is used to hearing the criticism that text therapy is counter-intuitive, but thinks patients and therapists can still develop a therapeutic relationship. As all Ieso consultations are done via an online messenger, she can evaluate her therapists by reading through their transcripts.
"Having read thousands and thousands of transcripts, you can see the presence of the therapeutic relationship, and feel it in the same way as if you were reading a novel – you would feel emotions, fear, happiness. The written word will evoke emotion," she said.
Sow Ay illustrations on mental health
Show all 18
Although there has been a steep increase in webcam and text therapy, telephone is still by far the most common remote therapy offered, particularly for assessments.
James Cartman was referred to his local IAPT service in Milton Keynes and was assessed over the phone. He said: "I found it incredibly difficult. It felt cold and dehumanising. Checkboxes are not the way you talk about problems like this."
Jenny Wickett was referred to CBT in Herefordshire for depression brought on by bullying at work. Sessions were only available during working hours so, fearful of the stigma and humiliation of asking for time off for therapy, she turned the offer down.
But when her local service starting offering remote therapy over the phone, she found a way of making it work. She said: "I sat in my car in my work's car park on my lunch hour, sometimes cold and uncomfortable, wondering if I might be spotted in the office car park. But it didn't matter. That's what I needed at the time and it worked for me."
Helen Morgan, chair of the British Psychoanalytic Council, accepted that online and remote therapy might work for some people, but expressed concern over the short-term focus of IAPT services: "There's such a pressure now on people to be happy. I'm worried about the rise of quick and easy interventions for what are often very complex problems where people need to become known and understood and be in a room with someone building a relationship."
Mr Flatt said a shift towards remote therapy reflects the Government's desire for data-driven healthcare but feared that remote methods could leave people's mental health issues unresolved:
"It will lead to a service that can show success through its data, while the people who have been 'treated' will be, by and large, unaffected by the intervention and remain in misery, isolated and disengaged from the communities in which they live."
A Department of Health spokesperson said: "Earlier this year the Prime Minister announced an expansion of digital mental health therapies so more people can stay mentally healthy.
"This will not replace face-to-face therapy – it is for clinicians, in discussions with patients, to decide which treatments are best. More than four million people have received talking therapies so far and nine in 10 are seen within six weeks."
Join our commenting forum
Join thought-provoking conversations, follow other Independent readers and see their replies