Theresa May pledges to tackle 'stigma' of mental health but dismisses call for extra funding
The Prime Minister is expected to pledge new initiatives for schools and employers to provide mental health support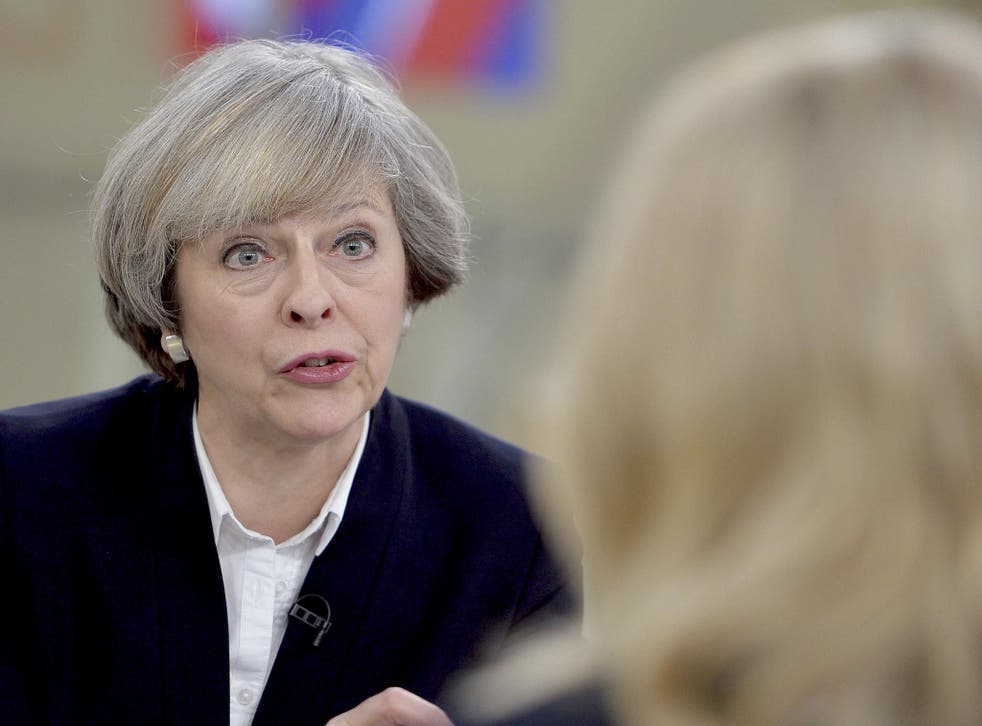 The Government will take action to tackle the "stigma" around mental health problems, the Prime Minister will say today.
In a speech on this morning the Prime Minister is expected to pledge new initiatives for schools and employers to provide mental health support, as well as plans for new alternatives to hospital treatment.
The Prime Minister says that mental health is one of the areas in which "the power of government" can be used to better people's lives.
The speech however barely announces any extra cash to improve underfunded services – with just an extra £15m expected to be pledged for creating "places of safety". This amounts to about £23,000 per parliamentary constituency.
Research conducted by the Education Policy Institute Independent Commission on Children and Young People's Mental Health in November found that a quarter of young people seeking mental health care are turned away by specialist services because of a lack of resources. Waiting times for treatment in many areas are also incredibly long.
The House of Commons Public Accounts Committee said in September that it was "sceptical" about the Government's attempt to improve mental health services without a significant amount of extra cash.
But speaking yesterday ahead of the speech, Ms May told Sky News's Sophie Ridge on Sunday programme that "it is always wrong for people to assume that the only answer to these issues is about funding".
Problems with mental health services are "more about the stigma that still attaches to mental health" than money issues, she said.
In lieu of significant extra funding the PM will instead pledge that every secondary school in the country will be offered mental health first aid training and new trials to strengthen the link between NHS staff and the educational institutions.
She will also instruct the Care Quality Commission to launch a review into children's and young people's mental health services. A new mental health taskforce will also review mental health support in the workplace.
"Digitally assisted therapy" – treatment provided over the internet or through a computer – will also be used in an attempt to make overstretched resources go further.
Prime Minister Theresa May is expected to say: "For too long mental illness has been something of a hidden injustice in our country, shrouded in a completely unacceptable stigma and dangerously disregarded as a secondary issue to physical health.
"Yet left unaddressed it destroys lives, it separates people from each other and deepens the divisions within our society. Changing this goes right to the heart of our humanity; to the heart of the kind of country we are, the values we share, the attitudes we hold and our determination to come together and support each other.
"I want us to employ the power of government as a force for good to transform the way we deal with mental health problems right across society, and at every stage of life.
"What I am announcing are the first steps in our plan to transform the way we deal with mental illness in this country at every stage of a person's life: not in our hospitals, but in our classrooms, at work and in our communities.
"This starts with ensuring that children and young people get the help and support they need and deserve – because we know that mental illness too often starts in childhood and that when left untreated, can blight lives, and become entrenched.
"This is an historic opportunity to right a wrong, and give people deserving of compassion and support the attention and treatment they deserve. And for all of us to change the way we view mental illness so that striving to improve mental wellbeing is seen as just as natural, positive and good as striving to improve our physical wellbeing."
Paul Farmer, chief executive of Mind, the mental health charity, said it was good that the Prime Minister was talking about mental health.
"It's important to see the Prime Minister talking about mental health and shows how far we have come in bringing the experiences of people with mental health problems up the political agenda," he said.
"Mental health should be at the heart of government, and at the heart of society and communities – it's been on the periphery for far too long."
He said he welcomed the focus on prevention in schools and workplaces and support for people in crisis.
Sir Ian Cheshire, chairman of the Heads Together Campaign described the Prime Minister's announcements as "extremely important and very welcome".
"They show both a willingness to tackle the broad challenge of mental health support and a practical grasp of how to start making a real difference," he said.
Register for free to continue reading
Registration is a free and easy way to support our truly independent journalism
By registering, you will also enjoy limited access to Premium articles, exclusive newsletters, commenting, and virtual events with our leading journalists
Already have an account? sign in
Register for free to continue reading
Registration is a free and easy way to support our truly independent journalism
By registering, you will also enjoy limited access to Premium articles, exclusive newsletters, commenting, and virtual events with our leading journalists
Already have an account? sign in
Join our new commenting forum
Join thought-provoking conversations, follow other Independent readers and see their replies