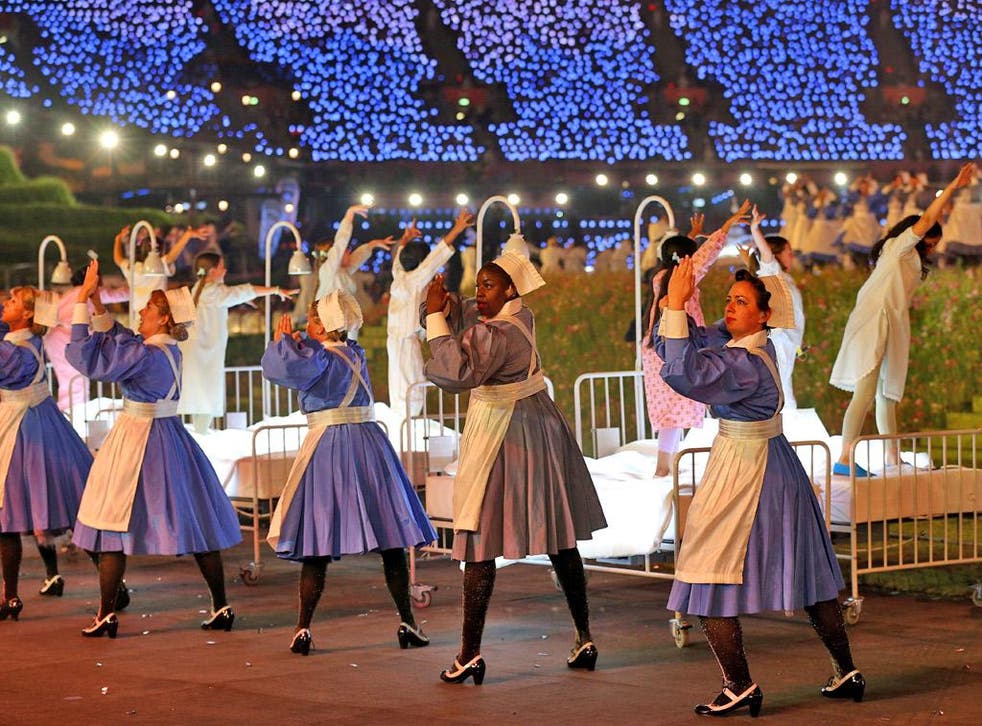 Opposition to taking NHS brand abroad is 'a new low for Labour'
Government hits back at claims its plans are 'rampant commercialisation'
Oliver Wright
Wednesday 22 August 2012 00:41 Comments
Labour faced charges of hypocrisy yesterday after criticising government plans to export the NHS "brand" around the world to make money for hospitals in the UK.
The Independent revealed yesterday that ministers planned to set up a new body to help hospitals to launch fee-paying branches overseas. Labour described the plan as "rampant commercialisation" of the Health Service and called for it to be scrapped.
But it has now emerged that Gordon Brown's government tried to set up a profit-making arm called NHS Global to "maximise its international potential… and bring benefits back to the UK taxpayer".
Its purpose was to "market valuable assets across the system overseas, ranging from innovative products and professional expertise to provision of NHS services and treatments". However, it failed to take off and was quietly scrapped.
Yesterday the Government accused Labour of "campaigning against his own policy".
"Andy Burnham has sunk to a new low of political hypocrisy," the Health Minister Anne Milton said. "He has jumped on every passing bandwagon – now he is attacking the ability of hospital doctors to raise money for NHS patients. This knee-jerk opportunism would strip some NHS hospitals of up to £40m per year."
Jamie Reed, Labour's shadow Health Minister, said: "At a time when staff are losing their jobs and waiting times are rising, the Government's priority should be sorting out the mess it has created in our NHS. Under David Cameron we're seeing a rampant commercialisation of the NHS. He needs to get a grip and start focusing on patients, not profits."
Under the new plans, hospitals will be encouraged to set up profit-making branches abroad to raise funds for patients at home and raise the international profile of the health service. Officials from UKTI (UK Trade and Investment), the government-funded international trade facilitator, and the Department of Health will launch the joint scheme this autumn, which will aim to build links between hospitals wishing to expand and foreign governments that want access to British health expertise. The NHS Confederation, which represents hospital managers, has backed the move to set up the new body, which will be called Healthcare UK.
David Stout, who is the confederation's deputy chief executive, insisted the plan would not "divert attention away from local health services".
"This is a real opportunity," he said. "The NHS has always been well-regarded internationally; we've often had international companies and organisations coming to talk to the NHS about how can we help, but we've never been very systematic about how we respond to those opportunities. I don't think this is about distorting what the NHS offers to UK citizens, this is about how we can exploit the brand of the NHS internationally."
Tim Smart, the chief executive of King's College Hospital and a member of the network that represents NHS Foundation Trusts, said that it could provide valuable income at a time when central budgets are being constrained.
"In these harsh economic times, hospitals have to look for other sources of income beyond the NHS to make their services viable and sustainable," he said.
But the Patients' Association has raised concerns that pressing ahead with these plans to sell NHS services abroad could be a "distraction" at a time of upheaval in the health service at home.
Register for free to continue reading
Registration is a free and easy way to support our truly independent journalism
By registering, you will also enjoy limited access to Premium articles, exclusive newsletters, commenting, and virtual events with our leading journalists
Already have an account? sign in
Register for free to continue reading
Registration is a free and easy way to support our truly independent journalism
By registering, you will also enjoy limited access to Premium articles, exclusive newsletters, commenting, and virtual events with our leading journalists
Already have an account? sign in
Join our new commenting forum
Join thought-provoking conversations, follow other Independent readers and see their replies