Parents urged to cut sugary drinks out of their children's diets following landmark report
Anybody above 11 years old 'should consume no more than 30g of sugar' a day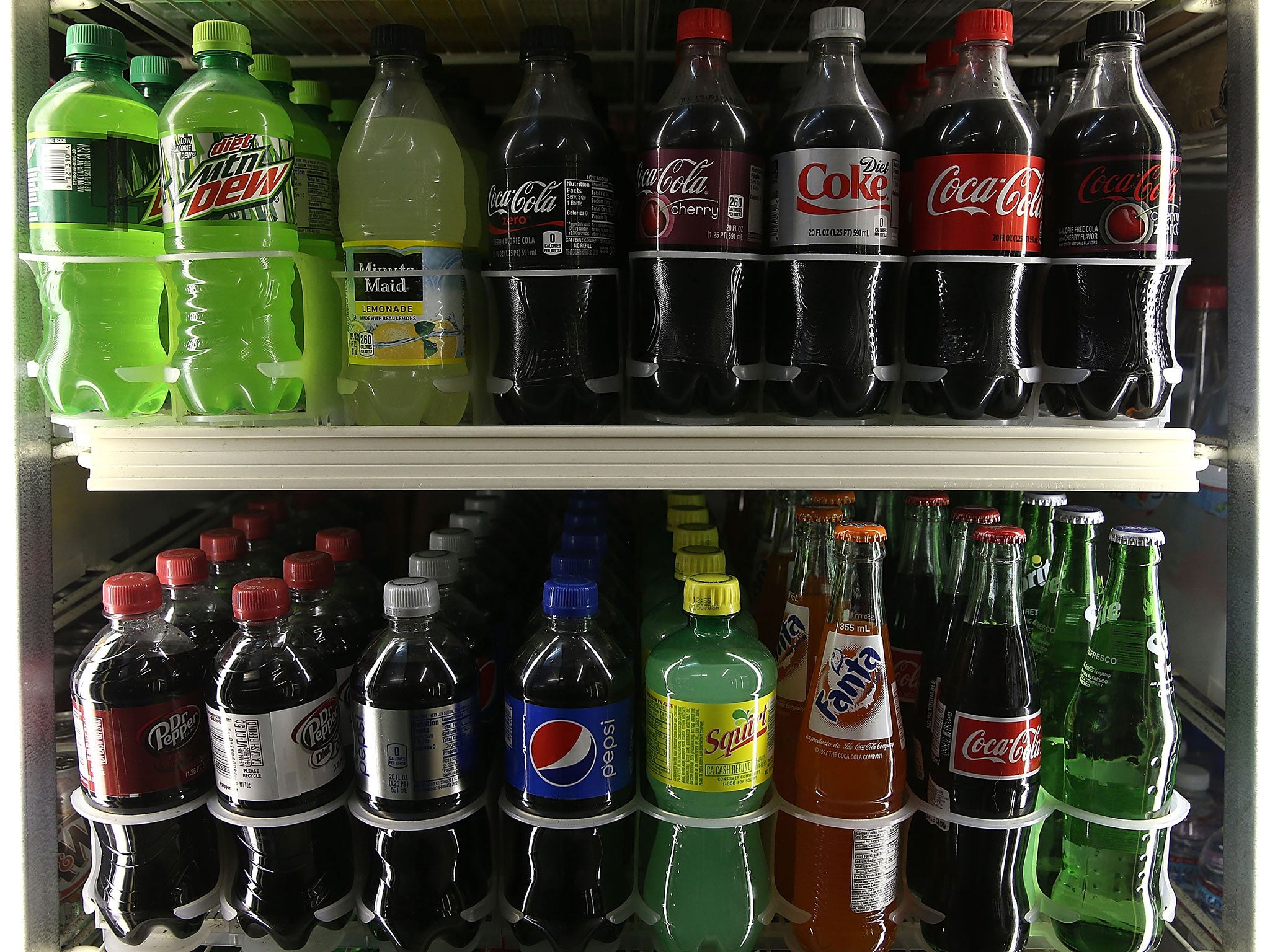 Parents should cut sugary drinks out of their children's diet, Government health officials have said, after Ministers accepted landmark recommendations that will see our daily recommended sugar intake cut in half.
Adults and children over 11 years old should consume no more than 30g of sugar a day – less than a single can of Coca Cola – according to long-awaited and final recommendations from the Scientific Advisory Committee on Nutrition.
Public health minister Jane Ellison said that SACN's report confirmed that "as a nation we eat and drink too much sugar" adding that the Government would accept its recommendations, which include halving our sugar consumption from 10 per cent of our daily energy intake to five per cent.
For an adult this equates to 30g, or seven sugar cubes. For children aged seven to 10, only 24g is recommended and for those aged four to six, just 19g.
A 330ml can of Coca Cola contains 35g of sugar.
SACN's report, ordered by the Department of Health and the Food Standards Agency, examined the latest evidence of links between carbohydrates, sugars, starch and fibre in our diet, and a range of health outcomes.
It confirmed that consuming sugary drinks is leading to unhealthy weight gain in children, as well as increasing the risks of type 2 diabetes.
Professor Ian Macdonald, chair of the SACN working group that produced the report, said the evidence was "stark".
10 food and drinks with hidden sugar highs
Show all 10
"Too much sugar is harmful to health and we all need to cut back," he said. "The clear and consistent link between a high-sugar diet and conditions like obesity and type 2 diabetes is the wake-up call we need to rethink our diet."
Duncan Selbie, chief executive of Public Health England (PHE), said there was "nothing good about a sugary drink", adding that the country needed to work together to "wean ourselves from the sugar habit".
"One fifth of 10 to 11-year-olds are obese and almost two thirds of adults are overweight or obese and sugary drinks are a major contributor," he said.
PHE said it was calling on parents to cut sugary drinks from their children's daily diet. SACN's report found that they were the biggest contributor of sugars to the diet of four to 10-year-olds. 30 per cent of these children's sugar intake comes from sugary drinks and fruit juice – almost as much as from sweets, chocolate, table sugar, jams, ice cream and other desserts combined.
As well as warnings over sugars added to drinks by manufacturers, experts now strongly advise people to drink only 150ml of fruit juice or smoothies a day, because of the high levels of sugar found naturally in such drinks.
Professor Graham MacGregor, chairman of Action on Sugar, which has campaigned for cuts to sugar levels in food, welcomed the plan, but called for wider action, including a 20 per cent tax on sugary drinks, a 40 per cent reduction in sugar levels in food and drink, and the end of all advertising of unhealthy foods and drinks to children.
Gavin Partington, director general of the British Soft Drinks Association, said the new targets were "unrealistic" and accused experts of "singling out" soft drinks.
"Some people do need to reduce their sugar intake and eat a more balanced diet, but today's recommendations make little sense and will further confuse people," he said.
Responding to SACN's report, public health minister Jane Ellison said: "This report confirms that, as a nation, we eat and drink too much sugar, which has a direct impact on our health. We are accepting the recommendations made in this expert report and the Government will be using them to develop our forthcoming national strategy on childhood obesity."
Join our commenting forum
Join thought-provoking conversations, follow other Independent readers and see their replies