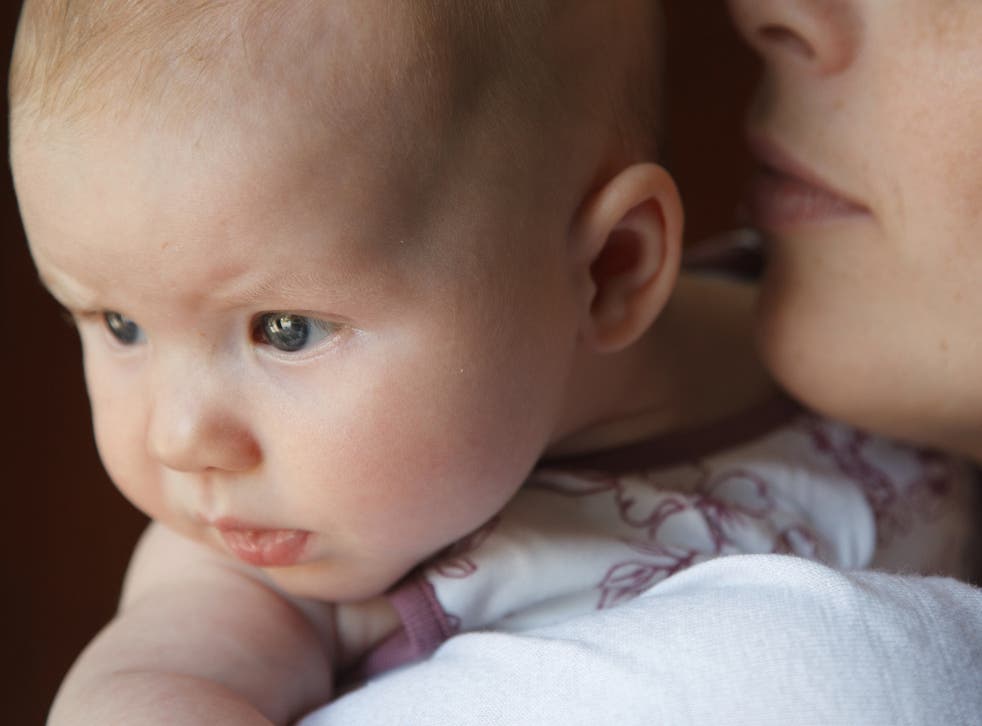 Postnatal depression: A quarter of new mothers experience the condition, study finds
Women are faced with the condition at what they expect to be one of the happiest times of the lives 
Kashmira Gander
Wednesday 21 October 2015 13:38 Comments
Over half of new mothers have experience the "baby blues" after giving birth, with almost a quarter suffering from postnatal depression, a new study has shown.
Natural Changes in chemical and hormonal women commonly experience the so-called "baby blues" - characterised by mood changes, irritability and episodes of tearfulness after giving birth - which often passes after around 10 days.
However, for some women these symptoms will linger and they will develop post-natal depression.
A new study of 1,000 mothers from The Baby Show has uncovered how women often experience emotions including loneliness at what they expect to be one of the happiest times of their lives.
Some 60 per cent of mothers suffered from the "baby blues" after giving birth, while nearly half of those surveyed said they felt isolated.
A further 23 per cent of women said that the "baby blues" developed into some form of postnatal depression.
Laying bare the stark reality of dealing with post natal depression, 62 per cent of women said they did not get the support or treatment they needed to recover from what, at its most severe, can be a debilitating illness.
Almost half of those who said they had post-natal depression said they felt isolated because their partners were working, with one in four saying there were not enough place outside of their home with accommodated babies and young children.
Some 39 per cent of mothers also said that they felt they had lost their personal identify after childbirth.
Quotes on depression

Show all 14
Wing Yan Lee, Marketing Manager for The Baby Show says: "These results show that whilst having a new baby is meant to be a time of celebration and joy, a large number of mums are struggling with feelings of loneliness and isolation.
"Thankfully, it is now much more acceptable to discuss mental health issues and to help raise awareness we are launching a brand new panel at this week's Baby Show at London Olympia, where experts will be on hand to give advice.
"Our research has confirmed the need to put this taboo subject in the spotlight in order to provide better support for new parents."
Stressing it is "completely normal" for women to feel emotional after such an important life event, "afar too often, new mums suffer in silence, but help is available."
Register for free to continue reading
Registration is a free and easy way to support our truly independent journalism
By registering, you will also enjoy limited access to Premium articles, exclusive newsletters, commenting, and virtual events with our leading journalists
Already have an account? sign in
Join our new commenting forum
Join thought-provoking conversations, follow other Independent readers and see their replies