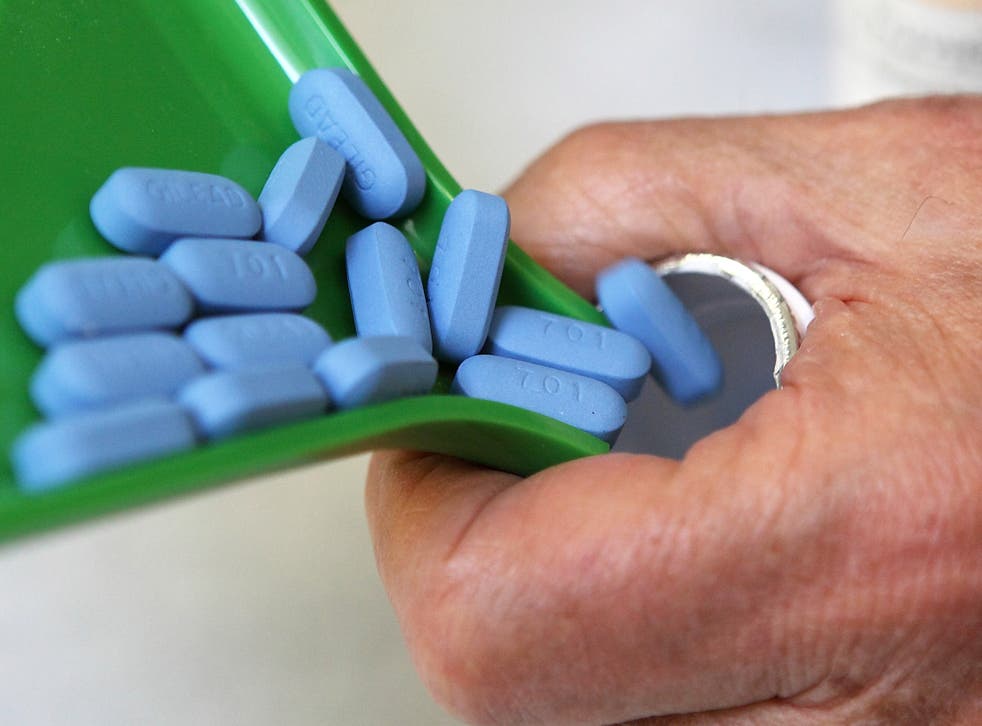 High Court to rule on whether NHS England should fund new preventative HIV drug PrEP
NHS England previously said it was not its responsibility to fund preventative treatments for HIV
The High Court is due to rule on whether the NHS should fund a "game-changing" preventative treatment for HIV in England.
Pre-exposure prophylaxis, known as PrEP, is an anti-retroviral drug used to stop HIV from becoming established in the event of transmission.
When taken consistently, it has been shown to reduce the risk of infection in people who are at high risk by more than 90 per cent.
But in March NHS England said that although PrEP was "highly effective in preventing HIV", particularly for men who do not use condoms with multiple male partners, it could not yet fund the treatment country-wide as local authorities were responsible for HIV prevention services.
A legal challenge from the National Aids Trust (NAT) forced it to reconsider the decision in May but a committee accepted the conclusion, saying a number of trials would be run to research how PrEP could be commissioned in a "cost-effective way".
NHS England said prioritising the drug could risk a challenge from proponents of other "treatments and interventions that could be displaced by PrEP".
The NAT said the drug was "urgently needed" on the NHS and has taken its battle to the High Court.
World Aids Day 2015 around the world - in pictures

Show all 9
Deborah Gold, the charity's chief executive: "Local authorities do not have sole responsibility for HIV prevention in England. NHS England has a clear role in prevention.
"Our view, and the view of our legal advisors, is that there is nothing to prevent the NHS from commissioning PrEP should it wish to."
The World Health Organisation also recommends that people deemed to be at substantial risk of HIV infection are offered the treatment.
The NHS in Wales, Scotland and Northern Ireland have not yet made a decision on PrEP.
Mr Justice Green, sitting at the High Court in London, will rule on the challenge on Tuesday.
Join our new commenting forum
Join thought-provoking conversations, follow other Independent readers and see their replies