High Court rules NHS England can legally fund new HIV prevention drug PrEP after charity wins case
NHS England previously said it was advised that it was legally unable to fund the treatment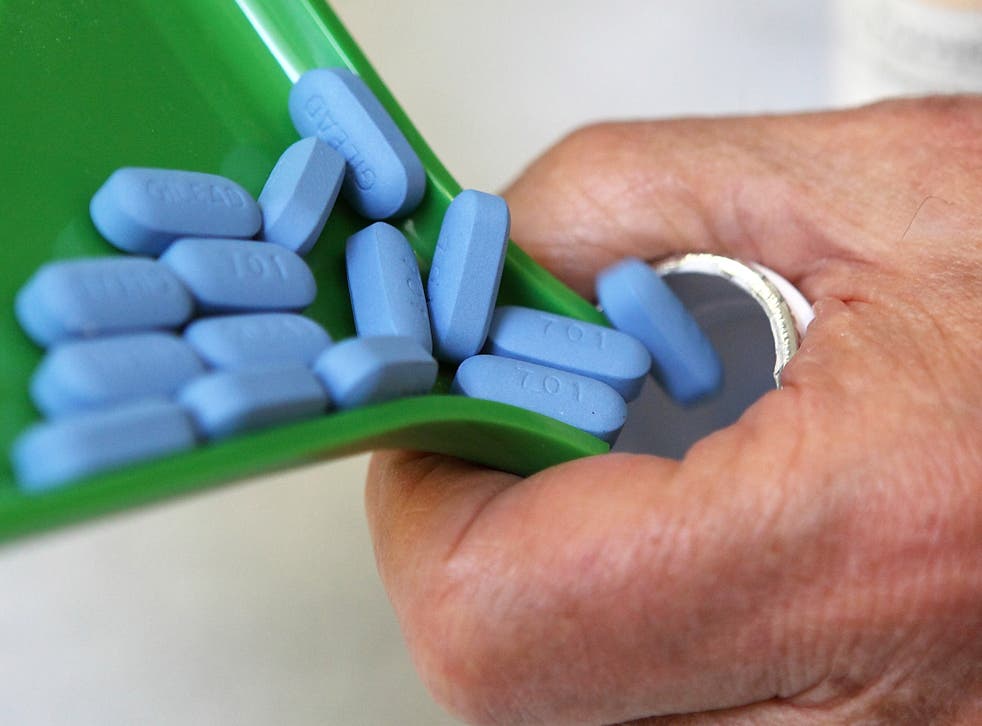 The NHS is able to fund a "game-changing" preventative HIV drug, the High Court has ruled after a charity launched a legal challenge.
The National Aids Trust (NAT) won its battle on Tuesday after NHS England claimed it did not have the power to fund pre-exposure prophylaxis (PrEP).
The "highly-effective" anti-retroviral drug is used to stop HIV from becoming established in the event of transmission.
When taken consistently, it has been shown to reduce the risk of infection in people who are at high risk by more than 90 per cent.
NHS England said it was not responsible for HIV prevention earlier this year, claiming that funding PrEP would pave the way for legal challenges from proponents of other "treatments and interventions that could be displaced by PrEP".
But Mr Justice Green, sitting in London, ruled that NHS England "has erred in deciding that it has no power or duty to commission the preventative drugs in issue".
He pointed out that while NHS England denied it had responsibility, local authorities do not have funds available, adding: "The potential victims of this disagreement are those who will contract HIV/AIDs but who would not were the preventative policy to be fully implemented."
But NHS England announced it would be appealing his findings, saying his interpretation of legislation was "inconsistent with Parliament's intention".
Tuesday's ruling was a victory for the NAT, which said the drug was "urgently needed" and is now calling for the NHS to make it available immediately.
Deborah Gold, the charity's chief executive said the ruling was a "vindication for the many people who were let down when NHS England absolved itself of responsibility for PrEP".
"The judgment has confirmed our view – that it is perfectly lawful for NHS England to commission PrEP – now NHS England must do just that," she added, stressing that the delay to commissioning PrEP is both "unethical and expensive".
"Over 4,000 people are getting HIV every year in the UK – we desperately need further prevention options to add to condom use. PrEP works. It saves money and it will make an enormous difference to the lives of men and women across the country who are at risk of acquiring HIV."
The British Medical Association also welcomed the ruling, saying PrEP could "help save many lives".
Dr Iain Kennedy, chair of the association's public health medicine committee, said: "Cuts to public health budgets are forcing local authorities to make cost savings and since the government took the axe to public health budgets, funding for many preventative services across England, including sexual health and HIV treatment, have been, and will continue to be, under pressure.
"More widely, this is an inevitable symptom of a fragmented and increasingly underfunded public health system."
World Aids Day 2015 around the world - in pictures

Show all 9
The World Health Organisation also recommends that people deemed to be at substantial risk of HIV infection are offered PrEP.
NHS England said the ruling meant it could not confirm funding for some other treatments and services to safeguard funding possibly needed for PrEP in the future.
"NHS England will publish a draft policy proposition for the potential commissioning of PrEP for public consultation as soon as possible," a spokesperson said.
"This does not imply that PrEP – at what could be a cost of £10-20 million a year – would actually succeed as a candidate for funding when ranked against other candidate interventions in this year's annual specialised commissioning prioritisation round."
Dr Jonathan Fielden, NHS England's Director of Specialised Commissioning and Deputy National Medical Director, said Gilead – the pharmaceutical company marketing PrEP under the name Truvada – "will be asked to submit better prices, which would clearly affect the likelihood that their drug could be commissioned".
Previously started clinical trials researching how PrEP can be commissioned "in the most cost-effective way" will continue running.
The NHS in Wales, Scotland and Northern Ireland have not yet made a decision on the treatment.
Register for free to continue reading
Registration is a free and easy way to support our truly independent journalism
By registering, you will also enjoy limited access to Premium articles, exclusive newsletters, commenting, and virtual events with our leading journalists
Already have an account? sign in
Register for free to continue reading
Registration is a free and easy way to support our truly independent journalism
By registering, you will also enjoy limited access to Premium articles, exclusive newsletters, commenting, and virtual events with our leading journalists
Already have an account? sign in
Join our new commenting forum
Join thought-provoking conversations, follow other Independent readers and see their replies