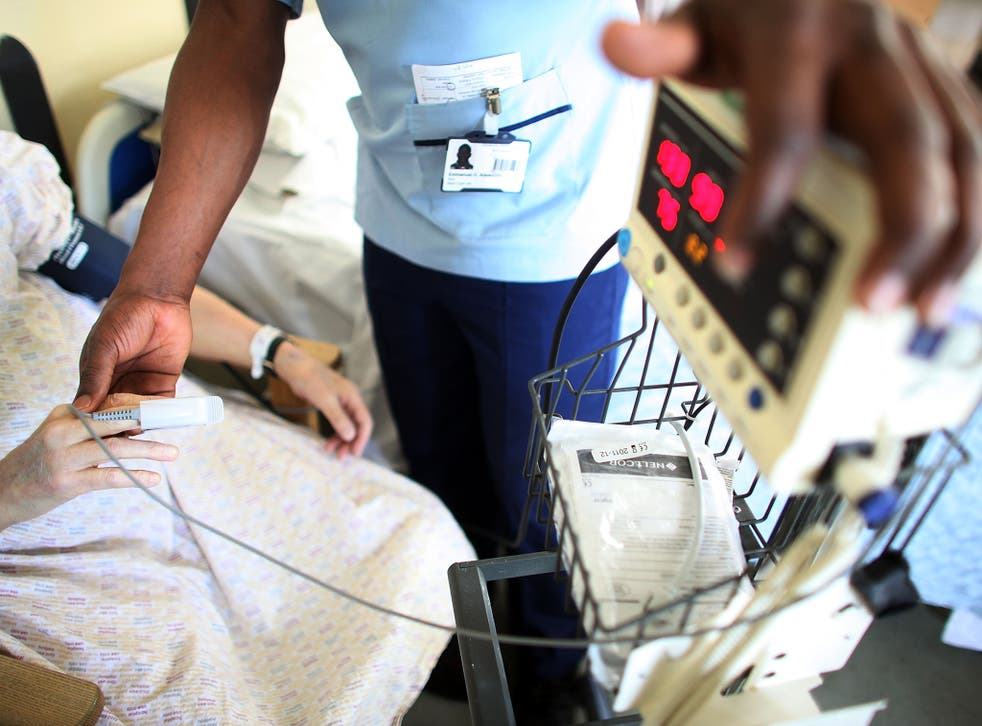 Record numbers visiting A&E raise fears of winter NHS crisis
Thousands wait on trolleys as double last year's numbers seek treatment
Record numbers of people were admitted to hospitals in England last week, official figures show, raising fears of an imminent "winter crisis" in the NHS.
Overcrowding on wards led to 6,587 patients being forced to wait on trolleys at A&E for up to 12 hours – double the figure for the same week last year – as a record 108,301 people passed through the doors of England's hospitals in need of emergency treatment.
Winter is always a busy time for hospitals, as seasonal illnesses exacerbated by cold weather drive up the numbers of elderly and infirm patients requiring a long hospital stay. This takes up bed capacity and leads to delays at the A&E department. However, health experts are now deeply concerned at a sharp escalation in demand, which appears to be rapidly outstripping the health service's capacity to cope. Demand is growing and performance is slipping earlier in the year than usual, and at a time when the weather has remained relatively mild.
Nationally, 89.4 per cent of patients were treated in less than four hours at hospital A&Es – well below the Government's 95 per cent target, which has now been missed for 70 weeks in a row.
NHS officials said yesterday that they were "pulling out all the stops" to avoid a crisis at the onset of winter. The Health Secretary Jeremy Hunt last week admitted that pressures on hospitals were "higher than they have ever been" and announced an additional £300m of funding for hospitals to invest in measures to absorb winter pressures – largely by recruiting extra staff and increasing bed capacity. The bailout took the total amount of money set aside by the Government for winter pressures to £700m, with ministers desperate to avoid scenes of queuing ambulances and patients waiting hours for treatment.
In numbers: the NHS crisis

Show all 7
"This past week saw continued increases in the number of patients seeking care – 2,300 more emergency admissions than the week before, and almost 6,000 up on the same week this time last year," said Sarah Pinto-Duschinsky, director of operations and delivery at NHS England.
"This is the highest number of emergency admissions since publication of weekly data began in November 2010… The NHS is pulling out all the stops to meet this rising demand, with strong joint-working locally between hospitals, ambulances, GPs, home health services and local councils."
Labour's shadow Health Secretary Andy Burnham said that "worrying reports" of full A&E departments had been coming in all week.
"This Tory-led Government pushed elderly care services to the brink, leaving people turning to A&E. Whole hospitals are being overwhelmed by the pressure," he said.
A Department of Health spokesperson said: "The NHS is performing well despite unprecedented demand and hospitals continue to treat the vast majority of people quickly… Last week we announced record support to keep services sustainable year-round and, in the long-term, we want to reduce demand by looking after people better in the community."
Join our new commenting forum
Join thought-provoking conversations, follow other Independent readers and see their replies