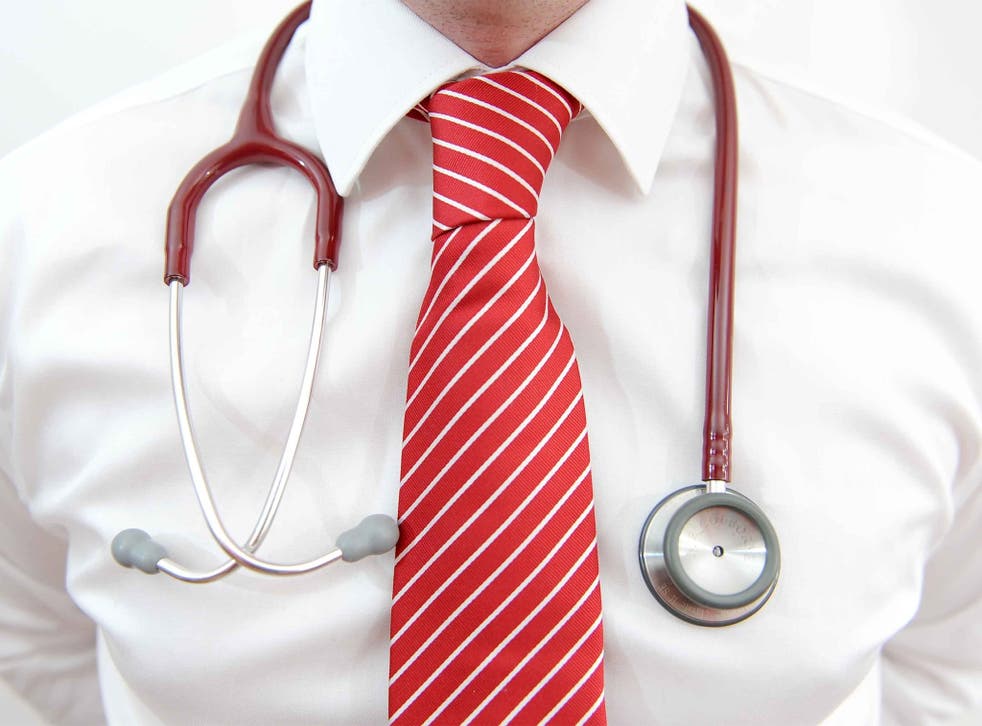 Report: Junior doctors still lack the confidence to whistle-blow
Annual GMC survey finds dramatic drop in safety concerns amidst anonymity fears
Charlie Cooper
Wednesday 19 November 2014 01:00 Comments
Many trainee doctors are still too afraid to blow the whistle on patient safety concerns, according to a new report by the General Medical Council, which also that found nearly one in 10 experience bullying in the workplace.
The medical regulator's annual survey of 50,000 doctors in training saw a dramatic decline in the number of patient safety concerns raised, after doctors were told their anonymity could not be guaranteed.
Only 0.8 per cent of trainees raised a concern, compared to 5.2 per cent last year. Part of the decline may be due to changes to the GMC's survey methods, but the regulator said that "foregoing complete anonymity" had also been "off-putting for some".
Creating a culture of "openness, transparency and candour" was one of the key recommendations of Sir Robert Francis' landmark 2013 report into the Mid Staffordshire hospital scandal.
However, the GMC's survey found that some doctors in training still did not have confidence in their local systems for reporting concerns, and the drop in the number reporting to the GMC will raise fears that doctors continue to fear the consequences of speaking out openly.
The survey also found that bullying of trainee doctors was a persistent problem, with one in 10 saying they had been a victim and one in seven saying they had witnessed an incident of bullying.
One doctor in training who responded to the survey said: "If you get on the wrong side of a consultant it may have a big impact on your future career. I've experienced this myself and it definitely makes me think twice about reporting instances of bullying, either locally or to the GMC."
The GMC has asked doctors in training about patient safety concerns annually since 2012. For the first time this year the survey made it clear to respondents that in the interests of transparency, their anonymity in the patient safety aspect of the survey could not be guaranteed.
Trainee doctors were also asked to be more specific about their concerns than in previous years and to say whether the problem had been reported before. A doctor's first port of call for concerns is their own local reporting system, but many also raise problems in the GMC's survey.
"Following these changes, respondents made far fewer comments this year than in previous years," the report said. "This reduction is welcome if it means that doctors in training are not reporting issues that we are already aware of, or if local reporting systems are dealing with more issues on the ground.
"However it is a concern if doctors in training don't feel confident to report a concern either to us or locally. We have found that while respondents appreciate the increased transparency in general, the prospect of foregoing complete anonymity has been off-putting for some doctors in certain circumstances."
The most common concerns raised, both in 2013 and 2014, related to a lack of staffing or resources, accounting for nearly two thirds of all concerns, the GMC reported.
Niall Dickson, chief executive of the GMC said: "There is a need to create a culture where bullying of any kind is simply not tolerated. Apart from the damage it can do to individual self-confidence, it is likely to make these doctors much more reluctant to raise concerns. They need to feel able to raise the alarm and know that they will be listened to and action taken.
"We are working with those responsible for postgraduate education at local level to respond to this feedback from doctors in training. We need to develop a supportive culture that actively encourages doctors in training to feel confident in raising concerns at an earlier stage."
Register for free to continue reading
Registration is a free and easy way to support our truly independent journalism
By registering, you will also enjoy limited access to Premium articles, exclusive newsletters, commenting, and virtual events with our leading journalists
Already have an account? sign in
Join our new commenting forum
Join thought-provoking conversations, follow other Independent readers and see their replies