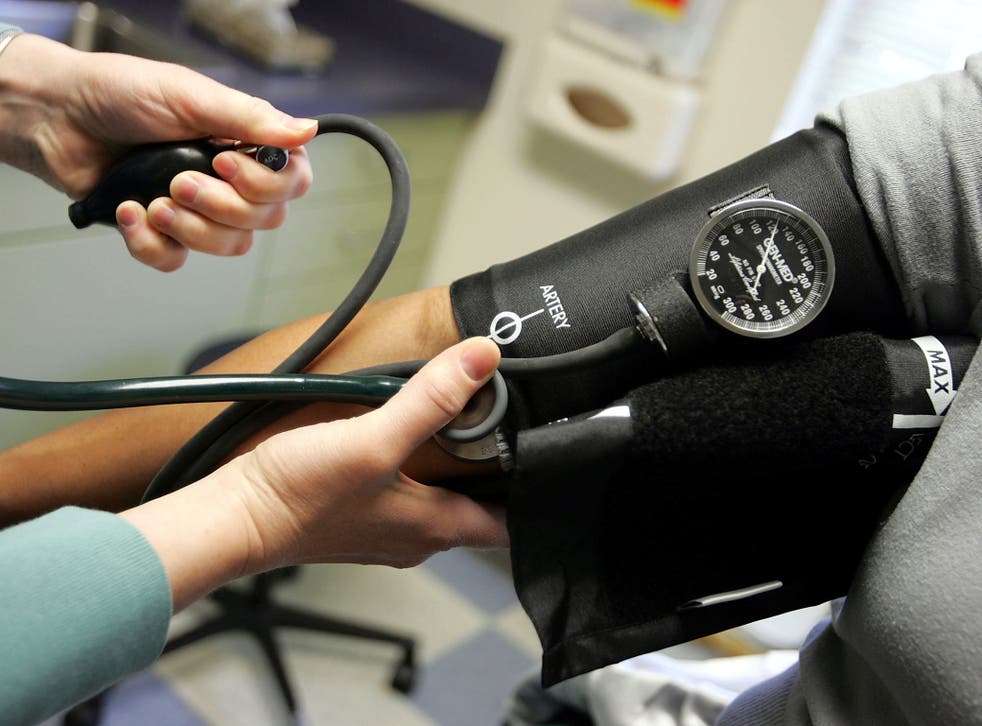 'Revolutionary' paperclip size device found to significantly lower high blood pressure
It can be implanted using a keyhole procedure, under local anaesthetic, and is completely reversible.
Charlie Cooper
Friday 23 January 2015 01:25 Comments
A "revolutionary", paperclip size device that can be implanted in just 40 minutes has been shown to significantly lower dangerously high blood pressure in a trial group of patients, researchers have said.
The implant, known as a 'Coupler', works by joining an artery and a vein together in the thigh, reducing resistance to blood flow and lowering blood pressure.
It can be implanted using a keyhole procedure, under local anaesthetic, and is completely reversible.
High blood pressure affects 16 million people in the UK and is a major cause of heart attacks and strokes.
It can often be managed using drugs, but some people have uncontrollably high levels.
The trial of the Coupler involved 83 patients in this group, and took place at several specialist centres including the Blood Pressure Clinic at Barts Health NHS Trust in east London.
Patients who received the Coupler experienced a significant and lasting reduction in blood pressure, and also had fewer complications and hospitals admissions than the control group, according to the findings of the study, published in The Lancet.
Dr Melvin Lobo, director of Barts Blood Pressure Clinic, said that the device was "highly promising".
"The Coupler effectively targets the mechanical aspects of how blood circulation works – so it's a totally new approach to controlling blood pressure," he said.
"We must find better means of treating high blood pressure as drugs do not work for everyone and the Coupler is a big step forward in our search for alternative treatment," he added.
However, he said larger trials would be needed before the device, which has been developed by the American company ROX Medical, could be routinely used.
Using the Coupler also came with some side effects. Around 29 per cent of patients developed a leg swelling, and needed a stent to be inserted in a vein.
Register for free to continue reading
Registration is a free and easy way to support our truly independent journalism
By registering, you will also enjoy limited access to Premium articles, exclusive newsletters, commenting, and virtual events with our leading journalists
Already have an account? sign in
Join our new commenting forum
Join thought-provoking conversations, follow other Independent readers and see their replies