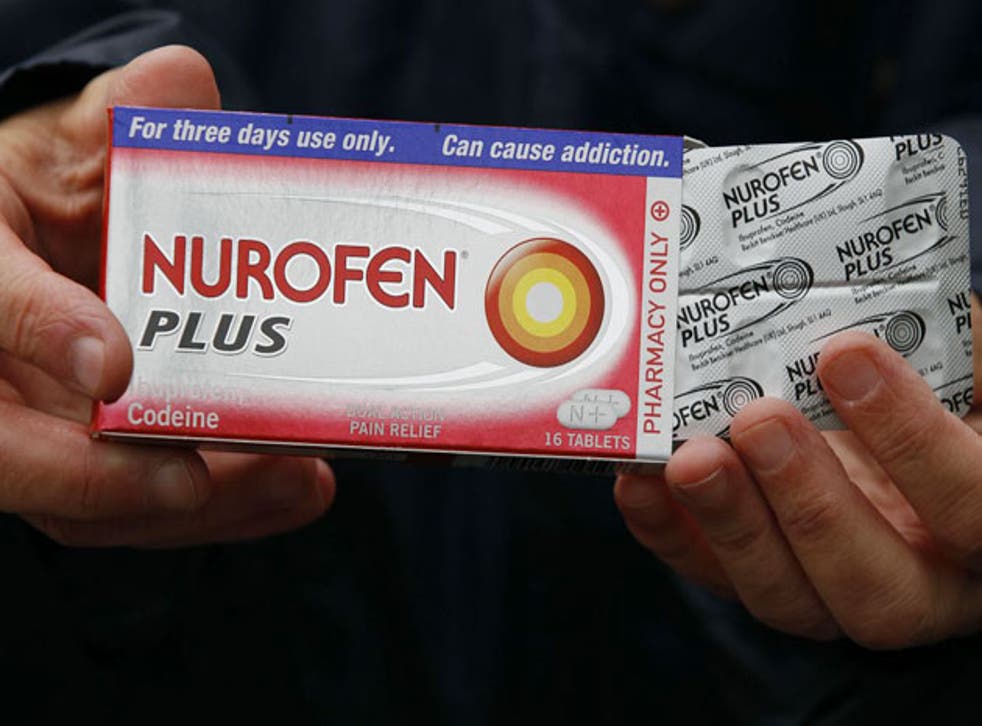 Sabotage suspected as Nurofen packs are recalled
The makers of Nurofen Plus recalled the tablets last night and confirmed sabotage was suspected in packets of the painkillers.
There have been five reported cases of other manufacturers' medicines found in boxes of Nurofen Plus after a safety alert on Thursday.
A spokesman for the manufacturer Reckitt Benckiser said: "Sabotage is suspected and we are working with the police on a formal investigation to find the person or persons responsible." Distribution of Nurofen Plus has been halted for the time being, he said.
Investigators are trying to establish how the packs came to contain strips of a potentially harmful drug. Three packs of Nurofen Plus were found to contain blister packs of the anti-psychotic medicine Seroquel XL 50mg. They were bought in Victoria, Bromley and Beckenham.
Yesterday, two more packets were found; one contained Seroquel XL 50mg tablets and the other contained the Pfizer product Neurontin 100mg capsules.
Register for free to continue reading
Registration is a free and easy way to support our truly independent journalism
By registering, you will also enjoy limited access to Premium articles, exclusive newsletters, commenting, and virtual events with our leading journalists
Already have an account? sign in
Register for free to continue reading
Registration is a free and easy way to support our truly independent journalism
By registering, you will also enjoy limited access to Premium articles, exclusive newsletters, commenting, and virtual events with our leading journalists
Already have an account? sign in
Join our new commenting forum
Join thought-provoking conversations, follow other Independent readers and see their replies