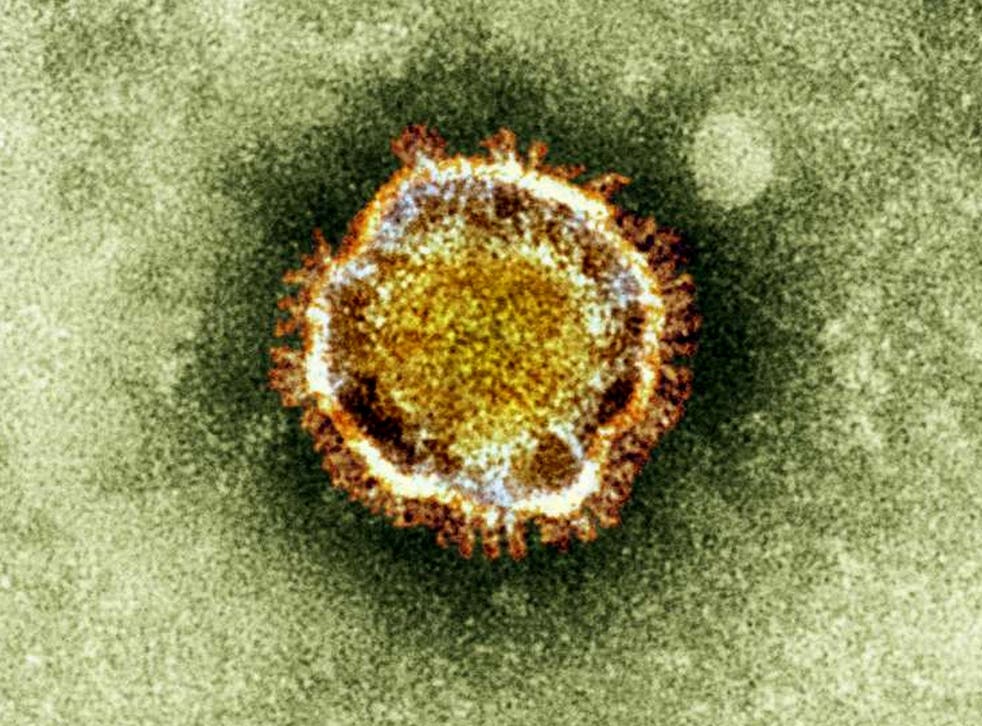 Sars-like virus spreads person-to-person in the UK
Relative of Manchester patient now in hospital with infection
The first case of human to human transmission of a potentially fatal respiratory illness similar to the deadly Sars (Severe Acute Respiratory Syndrome) was confirmed in Britain today.
The patient is in a stable condition in intensive care in Queen Elizabeth Hospital, Birmingham, and is believed to have caught the infection from a close family relative who had travelled to the Middle East.
The relative is seriously ill and was transferred from Birmingham to Wythenshawe hospital, Manchester, this week for treatment on an ECMO machine, a last resort to oxygenate the blood when the lungs have failed.
A third patient, the first in the UK who was flown here from Quatar for treatment, has been seriously ill in St Thomas' Hospital, London since September.
UK laboratories have been put on alert to test all new cases of unexplained severe pneumonia for the virus, to prevent a potentially lethal outbreak .
The Health Protection Agency said the current risk was "low" because the virus had "limited" capacity to spread. But a spokesperson for the agency added: "It could mutate. We don't know how it will behave."
The illness is caused by a novel type of coronavirus, a family of viruses responsible for infections ranging from the common cold to severe pneumonia. In 2003, a novel coronavirus caused an outbreak of SARS in the Far East which spread to 20 countries within a month, led to hundreds of deaths and triggered a global panic.
The new virus is distantly related to the SARS virus, and has so far claimed the lives of half of those infected. But experts emphasised yesterday it was not the same. SARS infected almost 9,000 people and caused over 800 deaths worldwide in less than six months.
However, in spreading from human to human in Britain, the new virus has already achieved what the SARS virus did not. Only four cases of SARS were recorded in Britain, all imported and none contracted here.
Professor John Watson, head of the respiratory diseases department at the HPA, said: "To date, evidence of person-to-person transmission has been limited. Although this case provides strong evidence for person to person transmission, the risk of infection in most circumstances is still considered to be very low."
" If the novel coronavirus were more infectious, we would have expected to have seen a larger number of cases than we have seen since the first case was reported three months ago. However, this new development does justify the measures that were immediately put into place to prevent any further spread of infection and to identify and follow up contacts of known cases."
The patient who contracted the illness in Britain had an existing medical condition which was likely to have made them more susceptible to infection, as well as being a close relative of the earlier case, Professor Watson said. It was not therefore an indication of the likely risk to the wider community.
The novel coronavirus responsible for the illness was first identified last September in a patient who had died the previous June and is believed to have come from contact with bats. Previous cases have been identified in Quatar, Saudi Arabia and Jordan. Some suffered kidney failure as well as serious respiratory problems.
The World Health Organisation said it was closely monitoring the situation and working to "ensure a high degree of preparedness should the new virus be found to be sufficiently transmissible to cause community outbreaks."
Join our new commenting forum
Join thought-provoking conversations, follow other Independent readers and see their replies