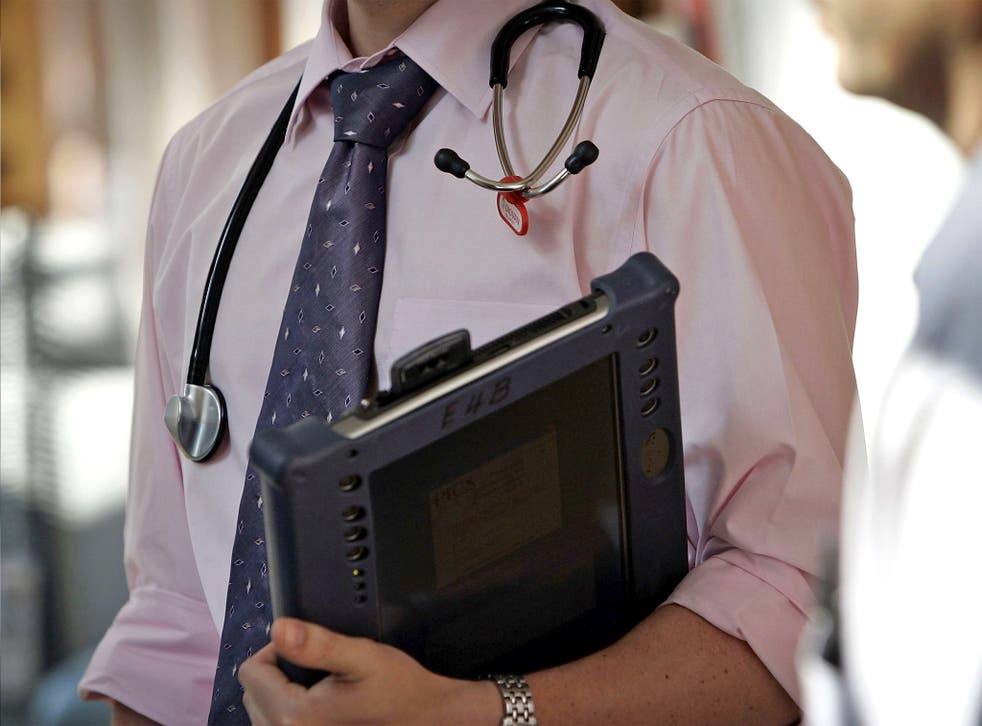 Sharp cuts leave NHS mental health services unable to cope, GPs say
Family doctors have warned of the deteriorating state of mental healthcare in England, after a survey revealed that one in five had seen a patient come to harm because they could not get specialist help.
GPs reported that some patients had committed suicide or been sectioned because of a lack of available community mental health services.
More than eight in 10 GPs now believe that their local mental health teams cannot cope with caseloads, and nearly half said that the situation in their area had got even worse in the past 12 months.
The survey of 500 GPs, which was carried out by Pulse magazine, represents stark new evidence of the strain on England's mental health services, which have been disproportionately affected by NHS budget squeezes in recent years.
Despite Government commitments that mental health would be given "parity of esteem" with physical health, the amount spent on the services has been cut more severely than other sectors. Charities warned earlier this year that NHS England's decision to cut tariffs for mental health by 1.8 per cent would cost lives, and Pulse's findings, gathered from GP surgeries around the UK, appear to bear out those fears.
Mental health receives around 13 per cent of the NHS budget, but is estimated to represent more than a quarter of the country's disease burden.
Most GPs said that they are now having to deal with mental health issues which are beyond their competence and required specialist help. Half of GPs said they had to step in "often or all of the time" because local Improving Accessing to Psychological Therapies (IAPT) services were not able to help a patient.
Geoff Heyes, policy and campaigns manager at the mental health charity Mind, said that the level of harm witnessed by GPs was "unacceptable but not surprising".
"People with mental health problems can recover, but early intervention is vital," he said. "If the Government is serious about giving as much importance to mental health as it does physical health, we urgently need to see more funding for mental health services."
Mental health patients requiring hospitalisation have, in many cases, had to be admitted to hospitals hundreds of miles from home because a lack of available beds, and there are also concerns that GP referrals for more routine care are taking too long.
More than a third of GPs responding to Pulse's survey reported patients having to wait two or more days for teams to respond to urgent requests for assessments. 85 per cent said they have to wait a month or more for a routine request.
Waiting times targets will be introduced from next year to improve access to mental healthcare. The Liberal Democrat health minister Norman Lamb, who has campaigned for full parity of esteem between mental and physical health in the NHS, said that the Government would also introduce improved mental health training for GPs.
Mr Lamb said: "We've committed to introducing access and waiting time standards for mental health from next April, with a phased approach depending on affordability. We are also improving mental health training for GPs so that more people get the right support at the right time."
However, Dr Maureen Baker, chair of the Royal College of General Practitioners, told Pulse that an "urgent" review of funding allocations for mental health was required.
"There is an urgent need to reassess the way funding is allocated so that services in the community have adequate resources to deliver more proactive, planned care to patients with mental illness," she said.
Join our new commenting forum
Join thought-provoking conversations, follow other Independent readers and see their replies