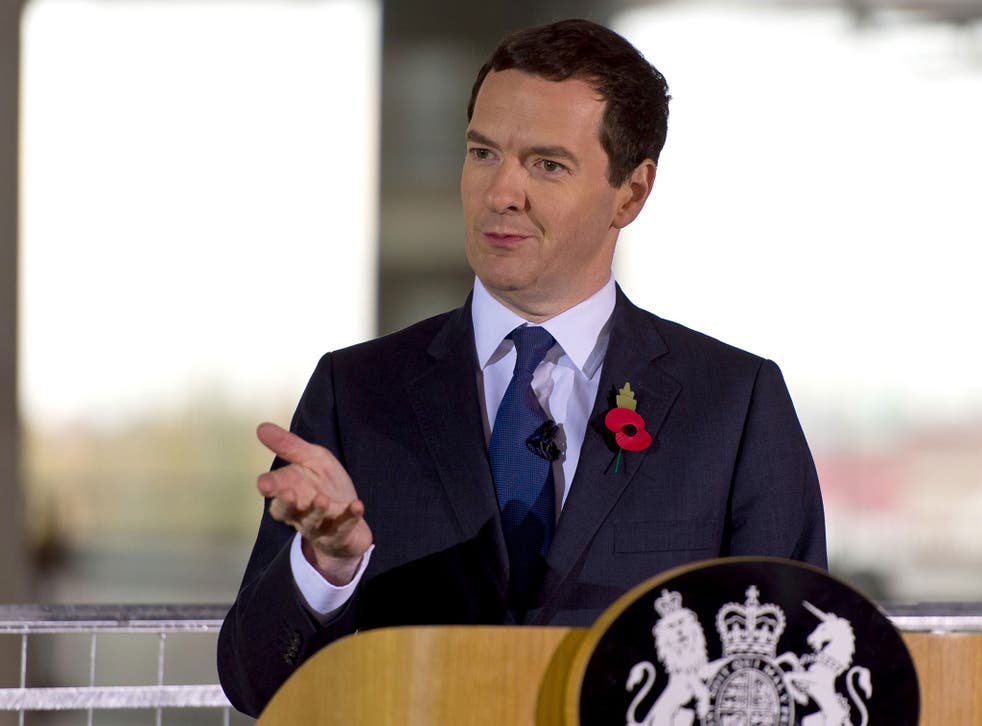 NHS England chief executive says George Osborne's funding plans for health service are 'unworkable'
Simon Stevens said negotiations on health funding for the next two years required 'considerably more progress'
George Osborne's funding plan for the NHS is not "workable" and risks derailing the Government's own manifesto promises, the chief executive of the NHS in England has said.
In a dramatic intervention ahead of the Chancellor's autumn spending review, Simon Stevens said negotiations on health funding for the next two years required "considerably more progress" before he could assure patients the NHS had a "genuinely workable" amount of funding.
The NHS has been pledged an £8bn increase in its overall funding by 2020, but Mr Stevens said the basis of his five-year plan for the health service, which the Conservatives pledged to support at the election, was that funding would be 'front-loaded', with most of extra cash arriving in 2016/17 and 2017/18.
With the Chancellor seeking to save £20bn from Government budgets, it is thought the Treasury wants funding to increase more slowly. But Mr Stevens said the NHS needed extra cash to "kick-start" service changes that he says will lead to savings in the long-run.
"As of today, considerably more progress is going to be needed before we can say we have a genuinely workable NHS funding solution for 2016-17 and 2017-18, but spending reviews usually come down to the wire, so hopefully we'll get there by 25 November," he told the Health Service Journal adding that a recent report by the Organisation for Economic Cooperation and Development, which identified short-staffing in the NHS, had highlighted how UK health spending was already "incredibly lean".
Council care budgets are at risk from further cuts.
Mr Osborne said on 9 November that the Department of Communities and Local Government (DCLG) would see its day-to-day funding fall by eight per cent each year for the next four years.
While this cut applies to departmental spending and not council budgets, the Local Government Association (LGA) warned that, if the spending review were to propose a similar size cut for councils would mean even less support for the elderly and vulnerable.
"A similar size reduction to core council funding would leave councils facing £16.5 billion in funding reductions and increased cost pressures by the end of the decade," Lord Porter, chairman of the LGA said. "This would have a significant impact on the ability of councils to continue protecting the services communities rely on,"
Two other departments – Transport and Environment – have also reached early agreements with the Chancellor on eight per cent cuts for four years to their day-to-day resource spending. Both departments have large capital budgets which will not be affected by the cuts announced so far. The Treasury will also cut departmental spending.
Mr Osborne's decision to announce the cuts in advance of his autumn statement piles on ministers still in talks with the Chancellor. Work and Pensions Secretary Iain Duncan Smith, Home Secretary Theresa May and Foreign Secretary Philip Hammond are all understood to among those yet to reach agreement over cuts to their departments.
Register for free to continue reading
Registration is a free and easy way to support our truly independent journalism
By registering, you will also enjoy limited access to Premium articles, exclusive newsletters, commenting, and virtual events with our leading journalists
Already have an account? sign in
Register for free to continue reading
Registration is a free and easy way to support our truly independent journalism
By registering, you will also enjoy limited access to Premium articles, exclusive newsletters, commenting, and virtual events with our leading journalists
Already have an account? sign in
Join our new commenting forum
Join thought-provoking conversations, follow other Independent readers and see their replies