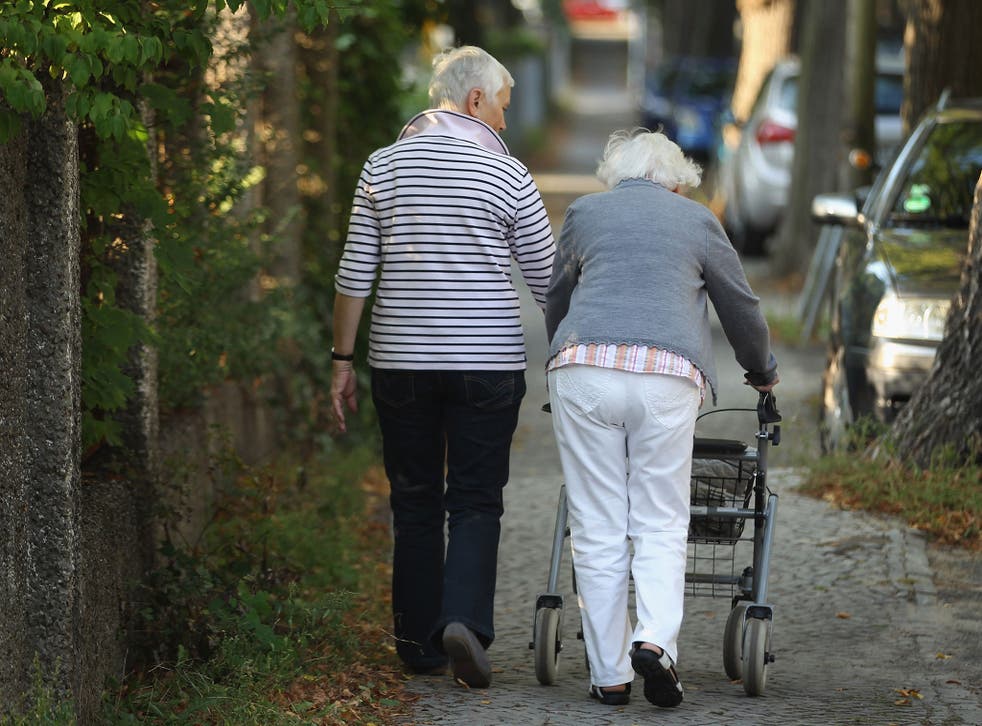 Simple test could predict Alzheimer's 'two years before symptoms show'
850,000 people have dementia in the UK
A simple memory test could be used to diagnose Alzheimer's disease two years before symptoms start to show, according to a new study.
By helping to catch the disease early the test would enable doctors treat Alzheimer's and delay its debilitating effects, scientists at the University of Cambridge believe.
In the UK over 850,000 have dementia – the umbrella term for cognitive disorders which Alzheimer's falls under.
The research conducted by scientists at Cambridge University comes after the Alzheimer's Society predicted that 1million people will have dementia by 2025.
The new "Four Mountains" test, which early data shows is 93 per cent accurate, assesses a person's spatial memory, The Times reported.
It involves showing a patient an image of a mountain landscape. The patient is then shown the image alongside three other landscapes, including one which is the original but from a different angle.
Whether a patient can successfully identify the correct picture can indicate whether they may develop Alzheimer's.
The team, who tried the method on 15 patients with mild cognitive impairment, found that it identified those who would develop Alzheimer's two years before they were diagnosed.
The seven Alzheimer's risk factors

Show all 7
The test, which costs £40 to download once onto an iPad, was found to be as accurate as a surgical test costing £1,500, and twice as accurate as memory tests currently used by doctors.
The research will be presented at the Cambridge Science Festival and published in a scientific journal this year. It comes after scientists at University College London announced they had developed an algorithm to predict a person's risk of developing Alzheimer's in the next five years.
The study, which will be published in the journal BMC Medicine, used anonymised patient data on depression, stroke, alcohol intake, diabetes, heart health, weight, smoking and high blood pressure to create the Dementia Risk Score (DRS).
The result predicted Alzheimer's with 85 per cent accuracy in people aged between 60 to 79, the Mirror reported.
Both studies follow comments University College London biologist Professor John Hardy, who said that new treatments for dementia could be developed within the next decade.
The award-winning academic told an audience at the Royal Society in London that if incoming drug trial results are "positive" researchers will be on target for developing therapies for 2025.
Join our new commenting forum
Join thought-provoking conversations, follow other Independent readers and see their replies