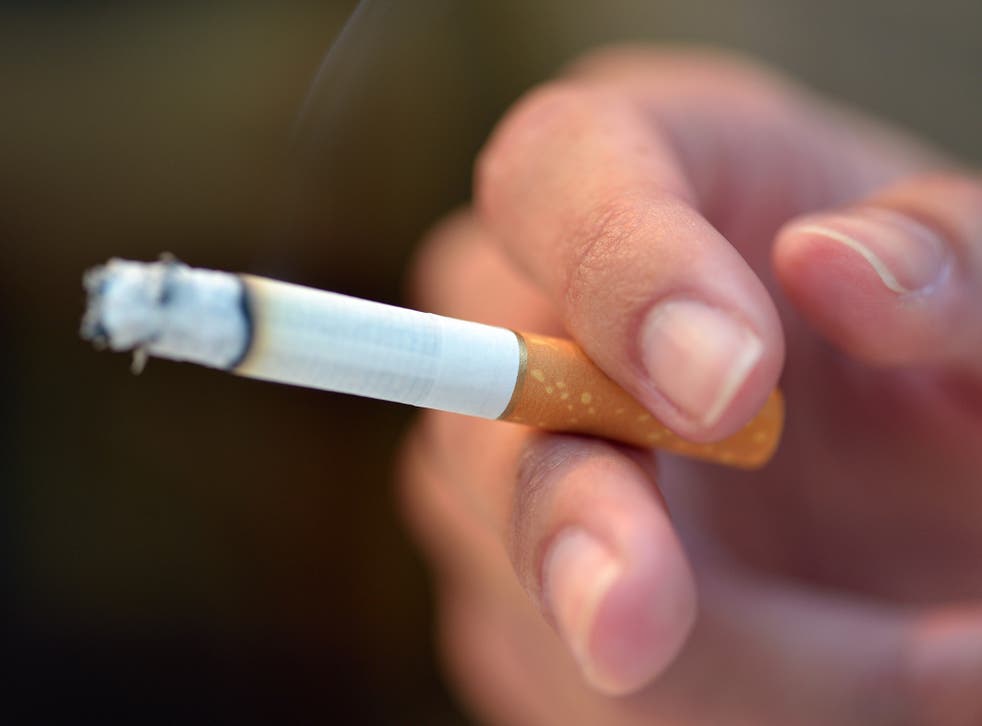 Stoptober: The numbers you need to help you stop smoking
More than 190,000 people will quit the habit for a month on Wednesday
Britain's ten million smokers are being encouraged to bin the cigarettes as part of the annual Stoptober campaign kicking off today, which challenges everyone to quit for one month.
Research shows those who break the habit for 28 days are five times more likely to stay smoke-free. More than 190,000 people have signed up to the campaign, which is run by Public Health England (PHE).
The mass quitting challenge saw thousands of people successfully stop smoking in 2013 and the organisers are hoping to reproduce the same result this year.
Anyone who does choose to quit will join the 32 per cent of Brits who are ex-smokers, while figures from Statista suggest the rate of smoking is also gradually declining year-on-year.
Here are some more figures from Action on Smoking and Health highlighting why you should quit smoking:
£141
Is how much the average smoker will save themselves a month by not purchasing cigarettes.
£2,900
Is how much a 20-a-day smoker will spend annually on tobacco.
Stoptober: Behind the scenes
£2 billion
Is what is costs the NHS on average each year to treat smoking related diseases.
100,000
Is the number of people who die from smoking related causes in the UK each year.
600,000
Is the number of adults and children who die each year globally from secondhand smoke exposure.
£12.3 billion
Is how much the Government earned in revenue from tobacco tax between 2012 and 2013 (including VAT).
4,000
Is the number of chemical compounds contained in tobacco smoke.
Anyone who wishes to get involved in Stoptober can sign up to order the free app and pack at www.smokefree.nhs.uk/stoptober.
Stoptober also offers a support service for anyone needing it, including a 28-day smartphone app, text service for motivational 'pick-me-ups' and a 'Health and Wealth' wheel to see the difference quitting makes.
Join our new commenting forum
Join thought-provoking conversations, follow other Independent readers and see their replies