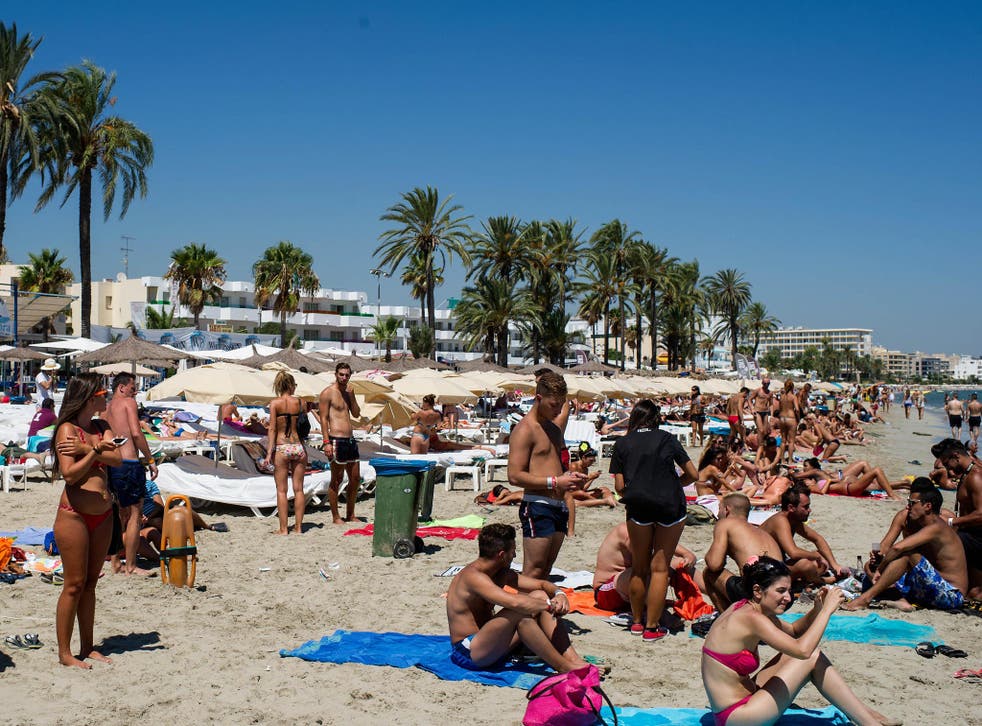 Sunbathing may be better for us than previously thought, as new research claims that it might help lower blood pressure
Nearly a third of adults in England suffer from high blood pressure
Charlie Cooper
Monday 20 January 2014 16:49 Comments
Medical advice on the risks and benefits of sunbathing may need to be rewritten, scientists have claimed, amid new evidence that sunlight may lower blood pressure – reducing the risk of serious heart disease.
While the association between overexposure to ultraviolet (UVA) light and skin cancer is beyond doubt, experts now claim that avoiding sunlight "out of fear" may be increasing our risk of cardiovascular diseases – including heart attacks and strokes – for which high blood pressure is a key risk factor.
In a study carried out by the Universities of Southampton and Edinburgh, scientists investigated the role of a molecule, nitric oxide (NO) found in the skin and in the blood, which is involved with the regulation of blood pressure.
When exposed to sunlight, small amounts of NO are transferred from the skin, into the blood stream. Using a small sample of 24 people, they found that exposure to UVA light for 20 minutes dilates the blood vessels and significantly lowers blood pressure.
It is already well-known that blood pressure tends to be lower in summer than in winter, and there is also evidence to suggest that rates of high blood pressure increase in countries further away from the equator.
While acknowledging that more studies would be needed to confirm the effect, Professor Martin Feelisch of the University of Southampton said the case for reviewing public health messages was growing.
"While excess exposure to sunlight is a very real risk, too little may be another risk that has never been on the map," said Professor Feelisch. "Avoidance of exposure to sunlight because of either fear of skin cancer or for lifestyle related reasons may contribute to a slightly higher blood pressure."
"The current public health advice is dominated by well-founded concerns about skin cancer. If our findings hold true [in wider studies] it may be an opportune time to reassess the balance of health benefits and risks of sun exposure. At the moment we can only speculate, but a few millimetres of mercury could make a hell of a difference," he told The Independent.
Nearly a third of all adults in England have high blood pressure – a key risk factor for heart attacks and strokes. Among the more established causes are being overweight, an inactive lifestyle and a poor diet. With more than 161,000 deaths from heart and circulatory diseases per year in the UK alone, any health benefits from something so simple as soaking up sunlight could have significant implications. By contrast, skin cancers around 2,800 people in the UK each year.
However, Jeremy Pearson, associate medical director at the British Heart Foundation, said it was too to make any firm judgements about sunlight's role in regulating blood pressure.
"Though intriguing, much more work needs to be done to find out whether seasonal changes in blood pressure can really be attributed to exposure to sunshine, and what the practical implications could be," he said.
Register for free to continue reading
Registration is a free and easy way to support our truly independent journalism
By registering, you will also enjoy limited access to Premium articles, exclusive newsletters, commenting, and virtual events with our leading journalists
Already have an account? sign in
Join our new commenting forum
Join thought-provoking conversations, follow other Independent readers and see their replies