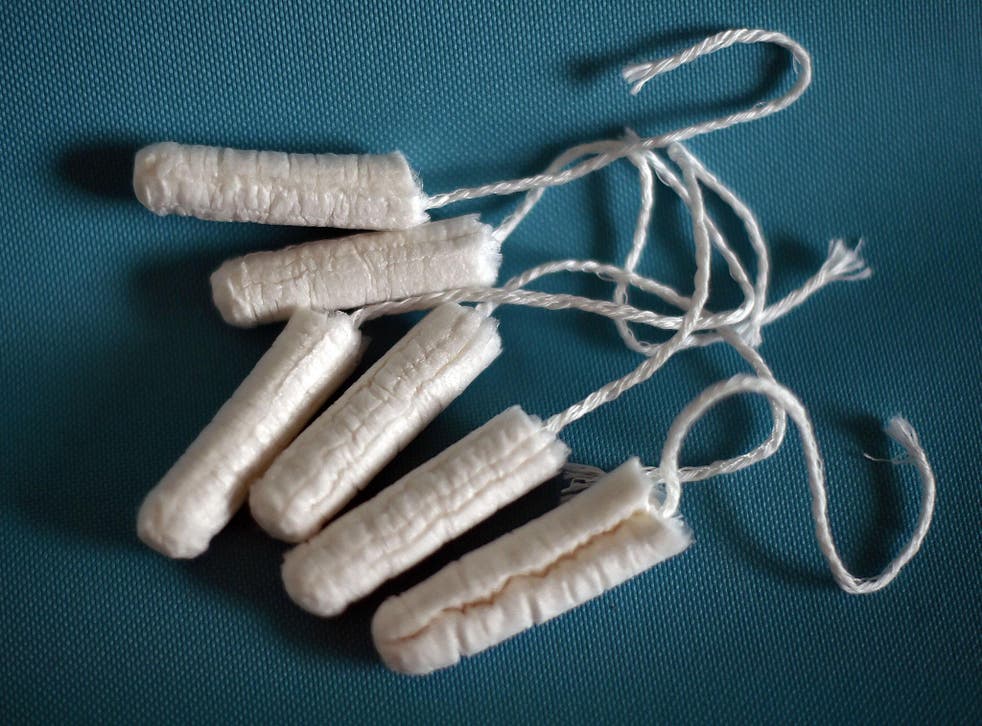 End to periods? Tampon sales plummet as prescriptions rise for contraception that can stop menstrual cycle
Progesterone-only pill and long-term methods of contraception such as the coil or implant can stop periods or make them lighter – but in some cases can cause irregular bleeding
British women are buying fewer tampons year on year, according to a leading market research firm which has attributed the drop to a shift in contraception choices.
The amount spent on tampons fell by almost a quarter from £56m to £43m over the last four years.
Researchers at Kantar Worldpanel told The Independent tampon sales before 2012 had been relatively stable, but now a growing number of customers were ditching them and in many cases all period-related products.
"When we look at the sales, we see people have left the feminine hygiene category completely," said Lauren Feltham, Kantar's consumer insight director.
Ms Feltham said one possible reason for this was increased use of contraception which can stop periods or make them lighter and less regular, such as the progesterone-only pill or long-term methods like the coil or implant.
According to data from NHS Digital, the number of progesterone-only prescriptions dispensed each year rose by 1.5 million between 2005 and 2015 – while the number of combined pill prescriptions fell by 1.4 million in the same ten years.
And the number of women using contraceptive implants rose by four per cent since 2012, reported The Telegraph.
The worst jobs for your health

Show all 10
"Some long-term contraception methods mean women's periods will become lighter or shorter," Natika Halil, CEO of the Family Planning Association, told the newspaper.
"Many may enjoy these benefits, as well as the convenience of not having to remember to take pills."
A spokesperson for the British Pregnancy Advisory Service (Bpas) told The Independent it was possible "more women are aware they don't have to have a period, that it's not unhealthy not to, and are prepared to use their progesterone-only pill in this way".
But Julia Bradley, Bpas's Education Manager and Lead Nurse, said it was possible that more women were being prescribed this type of contraceptive pill because they were overweight, a smoker over 35, or due to fears of the risk of deep vein thrombosis.
"With all these things, it's often not one reason," she said, adding that the drop in tampon sales could also be due to more women choosing environmentally-friendly menstrual products such as the Mooncup and reuseable pads.
While long-acting contraceptives and the progesterone-only pill can stop menstruation or make periods lighter, in some cases they can cause irregular or 'non-stop' bleeding.
Kantar Worldpanel said the data was based on the purchasing habits of 30,000 demographically representative households in the UK.
Ms Fenton said an ageing population could also have contributed to the drop, noting that the sale of specialised incontinence products had risen dramatically from £72m to £116m in the same period, partly due to improvements in the range of products available.
Join our new commenting forum
Join thought-provoking conversations, follow other Independent readers and see their replies