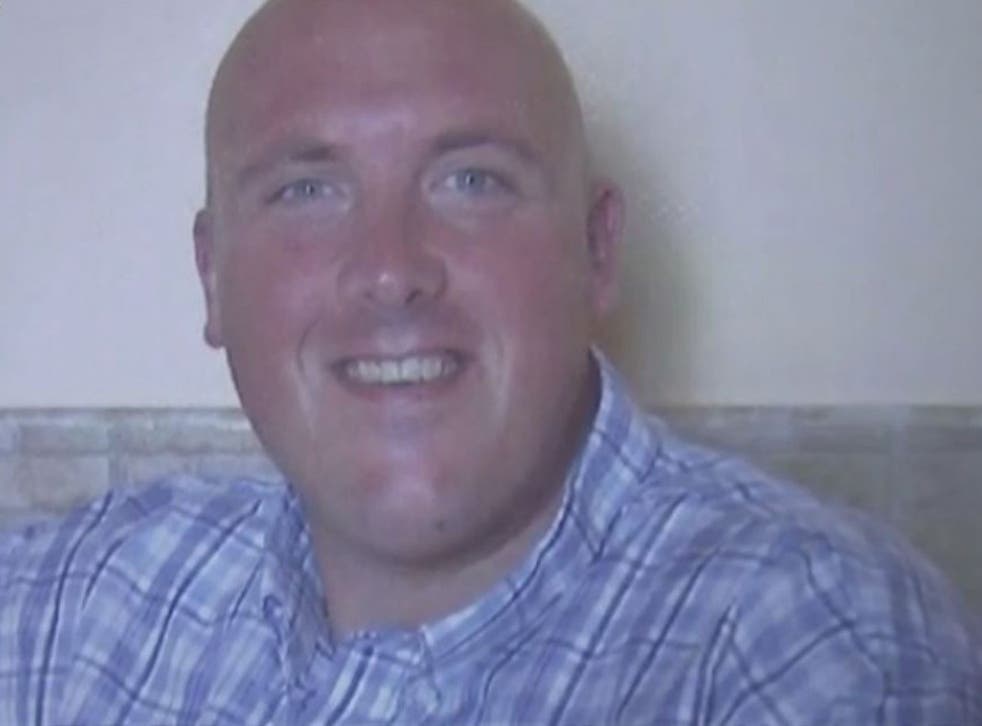 UK teacher becomes one of youngest people to die from dementia, aged 40
Dementia usually affects elderly but around five per cent of patients are diagnosed before the age of 65
Tuesday 04 April 2017 08:24 Comments
A teacher with early onset dementia has become one of the youngest people to die from the disease at the age of 40.
Gareth Wilmot from Barnsley was diagnosed five years ago with frontotemporal dementia, a rare form of the degenerative disease that tends to affect people aged 45 to 65 – making him one of the youngest sufferers in the country.
Mr Wilmot, a teacher of children with behavioural problems, was living with his partner but moved back into his parents' home and then a care home as his condition began to deteriorate.
"My big lad. Such a great loss not only to his family but to all his friends and colleagues," wrote his father Graham Wilmot, 65, on Facebook.
And his mother Lesley Wilmot, 66, said the family had a "massive hole to fill" after the death of the arts enthusiast who had studied at Manchester University's Arden School of Theatre, reported The Mirror.
Doctors originally thought Mr Wilmot had depression, which is more common in people in their 30s.
But as the disease progressed, he became unable to speak and lost weight as he refused food and drink.
Graham Wilmot, a retired mechanical fitter, called the effect on the family of the diagnosis "devastating". He told ITV during a 2015 report into his son's condition: "He's a shadow of his former self".
"It is horrible to see an old person like that, never mind your own son. The diagnosis is so final, a fuse starts burning. You don't know how long that fire will burn. It destroys you," he said.
There are around 850,000 people in the UK with dementia, which is the leading cause of death in England and Wales.
Dementia usually affects the elderly, but around five per cent of patients are diagnosed before the age of 65, according to Young Dementia UK.
The actual number of younger people with dementia may be higher than this, said the charity, because the disease can be difficult to diagnose.
Frontotemporal dementia mainly affects the front and sides of the brain, causing nerve cells to die and creating difficulties with language and daily activity which increase over time.
The family of comic-lover Mr Wilmot said they would like to connect with and support families in similar situations online.
Register for free to continue reading
Registration is a free and easy way to support our truly independent journalism
By registering, you will also enjoy limited access to Premium articles, exclusive newsletters, commenting, and virtual events with our leading journalists
Already have an account? sign in
Join our new commenting forum
Join thought-provoking conversations, follow other Independent readers and see their replies