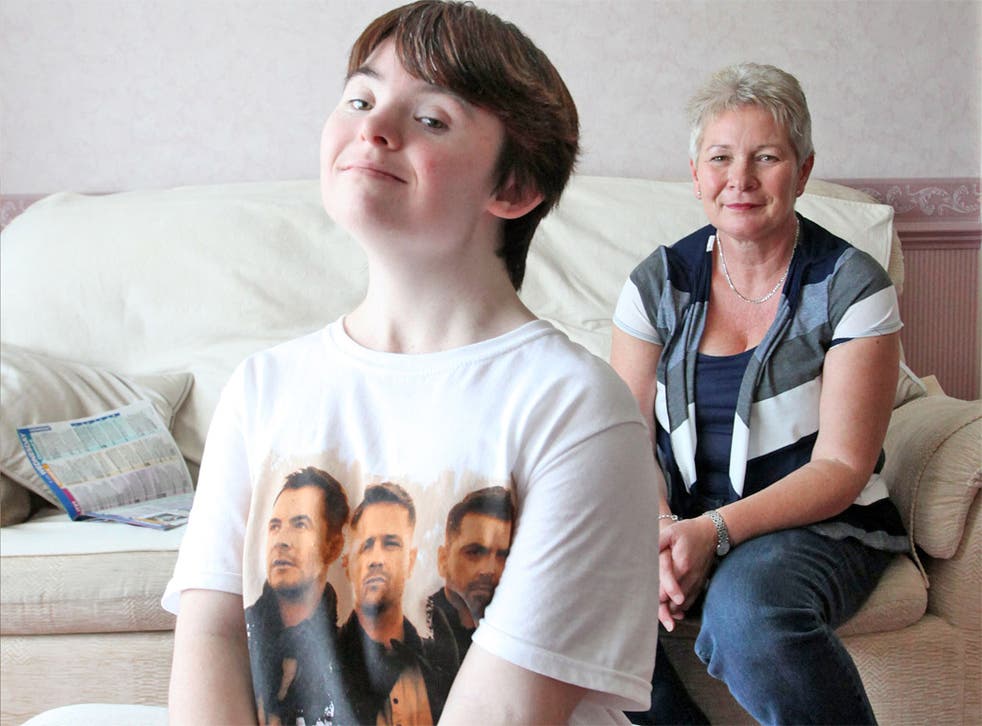 The old and the vulnerable prepare to pay a high price
Sarah Cassidy speaks to those at the sharp end of Lansley's care reforms
Sarah Cassidy
Thursday 12 July 2012 01:30 Comments
Bold policies can provoke stark reactions. That certainly has proved to be the case with social care. Yesterday, Andrew Lansley, the Health Secretary, described his proposals as the most radical reform of care costs in 64 years. And so the response he met was equally forceful: councils, charities and unions immediately hit out at the notion of "death tax" loans.
Under the current proposals, people will be able to borrow money from their council, with the sum, plus interest, being paid back after their death to finance home care for the elderly.
These loans, set to be introduced across England in April 2015, are intended to help around 40,000 people each year who are forced to sell their homes to cover care costs.
Ministers have also announced a national eligibility threshold for adult care to end the current "postcode lottery" in 2015 but gave no details of the level it would be set at.
"People will still end up having to pay for care by selling their homes – the only difference will be that it will be done after they've died," said Dot Gibson, general secretary of the National Pensioners Convention yesterday.
She added: "Many local councils already offer such as scheme and often it's interest-free rather than the interest-added scheme the Government is proposing. Whichever way you look at it, it's a death tax."
Currently councils are not obliged to provide support for carers even when they have identified an urgent need. Council leaders expressed concern about whether authorities could afford the plans.
Sir Merrick Cockell, chairman of the Local Government Association, said: "We are concerned that under the proposed timetable, elderly and disabled people, as well as carers, could face at least a further five years of uncertainty.
"The introduction of a cap on the maximum amount an individual would pay for their care will provide some peace of mind for our rapidly ageing population, but for such a system to work it has to be universal. We do not think that the Government's suggestion to consider voluntarily opting in or out of such a scheme is workable or provides people with clarity.
"Council leaders are disappointed that the White Paper does not address the reality of the current and growing funding crisis in adult social care and the subsequent huge financial pressures councils face. Small pockets of additional funding, while needed, simply paper over the cracks. Serious and real reform must include an honest appraisal of what a modern social care system costs and how it is to be funded."
The Care & Support Alliance, which covers 65 organisations representing older and disabled people and carers, said: "As the social care system faces collapse, the key test for this White Paper was to deliver an urgent timetable to reform social-care funding. The Government has failed this test.
"If long-term funding commitments had been set in place, this would have given some of the positive measures in the White Paper a real opportunity to make a difference to the lives of disabled and older people and carers."
It added: "The Government has failed to recognise the urgency of this crisis by postponing crucial decisions on paying for reform."
Case studies: 'We need a cap on costs'
Tim Sudbury, 67, was diagnosed with multiple sclerosis 24 years ago at the age of 43. Now he and his wife Marion will be forced to sell their home to pay for his care.
Tim currently receives a personal budget that allows for 45 hours care a week but the couple are forced to pay £11,800 a year out of their annual pensions of £31,000.
She said: "Tim's ability to manage for himself has deteriorated to the point when he cannot do anything for himself, and he needs constant supervision day and night.
"We have never argued the point that the care should be free but the present level of seems to be excessive in the extreme.
"Reluctantly we have made the decision to sell our home, but the current state of the market is such that there is not enough to enable us to buy somewhere else and adapt it suit to my husband's needs.
"I would like the Government to put a cap on what people can be charged for social care at home. In our case it's about £1,000 a month – it would be sensible to cap that at £200 or £300."
Vicky Whiter, 24, has Down's Syndrome and lives with her parents and older brother in Taplow, Buckinghamshire. Until last year Vicky attended a day centre three days a week. She was reassessed last November and her care package was cut from 15 hours a week to none. Her mother has fought hard to get her some support and she now receives £23 a week that allows her about three hours of activities. Much of what she would like to do she is unable to afford or access.
Her mother, Deborah, said: "Vicky is not independent. She got an awful lot out of going to the day centre. That's where she met her contemporaries. When they stopped her going she was very withdrawn. She has had depression in the past and we were worried she might be going that way again but thankfully she seems OK at the moment.
"They want to close some of the day centres so the only people who are still going are people judged to have the most severe needs."
Register for free to continue reading
Registration is a free and easy way to support our truly independent journalism
By registering, you will also enjoy limited access to Premium articles, exclusive newsletters, commenting, and virtual events with our leading journalists
Already have an account? sign in
Join our new commenting forum
Join thought-provoking conversations, follow other Independent readers and see their replies