The only NHS hospital run by private firm provides 'poor' care, inspectors say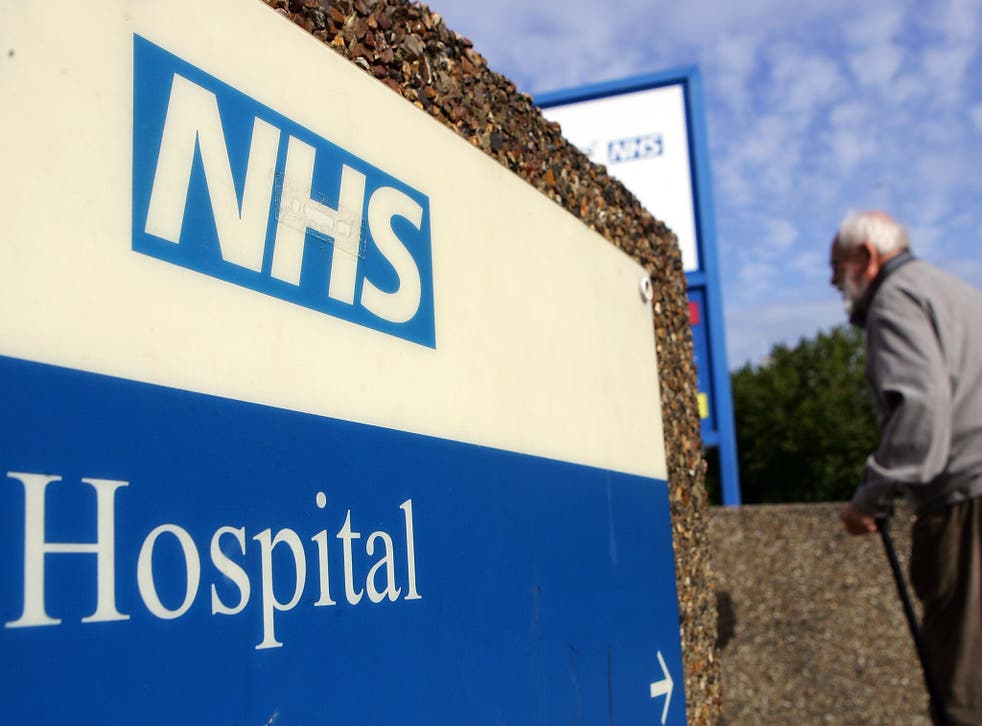 The only NHS hospital run by a private company has come under fierce criticism from inspectors for a catalogue of alleged failings, including incidents of patients being treated in an "undignified and emotionally abusive manner". Hinchingbrooke Hospital, in Cambridgeshire, was taken over by Circle Health in a £1bn deal in 2011, in an arrangement hailed by a Conservative health minister at the time as a "good deal for patients and staff".
The hospital had previously been praised for its quality of care, coming joint top of the Government's new "friends and family" test of patient satisfaction two years ago. The Health Secretary, Jeremy Hunt, said in 2012 that the hospital proved that an independent sector provider could deliver "levels of clinical treatment and care that an NHS establishment would".
But in a letter sent to Hinchingbrooke Health Care Trust this week by the Care Quality Commission (CQC), serious concerns are raised over care, hygiene, staffing and culture.
The letter, sent to Hinchingbrooke chief executive, Hisham Abdel-Rahman, and seen by the Health Service Journal, contains "early feedback" from a CQC inspection that took place earlier this month.
It alleges instances of "poor care provided to patients", including the sedation of patients who "lacked the capacity to consent" without "best interest decisions" having been made, and says "safeguarding procedures across the hospital were poor".
Concerns are also raised over the chief executive's "lack of recognition of the level of concerns" and the "length of time taken to grasp the seriousness of the situation for patients".
The CQC is yet to complete its final inspection report, and the watchdog has said the comments in the letter do not represent "a judgement on the trust".
However, it will come as an embarrassment to Mr Hunt, who has been an advocate of the potential role that private and independent providers can play in the NHS.
Circle Health was set up by a former Goldman Sachs banker, and two of its former communications directors, Nick Seddon and Christina Robinson, have gone on to take up advisory roles at the heart of government, as a health adviser to the Prime Minister and a special advisor to Mr Hunt.
Circle's acquisition of the Hinchingbrooke, in November 2011, marked the first time a private company had been handed control of an entire NHS hospital, including NHS staff. At the time, the hospital was £39m in debt.
Jamie Reed, Labour's shadow Health Minister, said: "This is exactly what we always warned would happen. David Cameron should learn this lesson: privatising hospitals does not work, patients pay the price. Further private contracts should be halted until there's a debate on the future of the NHS at the election."
Register for free to continue reading
Registration is a free and easy way to support our truly independent journalism
By registering, you will also enjoy limited access to Premium articles, exclusive newsletters, commenting, and virtual events with our leading journalists
Already have an account? sign in
Register for free to continue reading
Registration is a free and easy way to support our truly independent journalism
By registering, you will also enjoy limited access to Premium articles, exclusive newsletters, commenting, and virtual events with our leading journalists
Already have an account? sign in
Join our new commenting forum
Join thought-provoking conversations, follow other Independent readers and see their replies