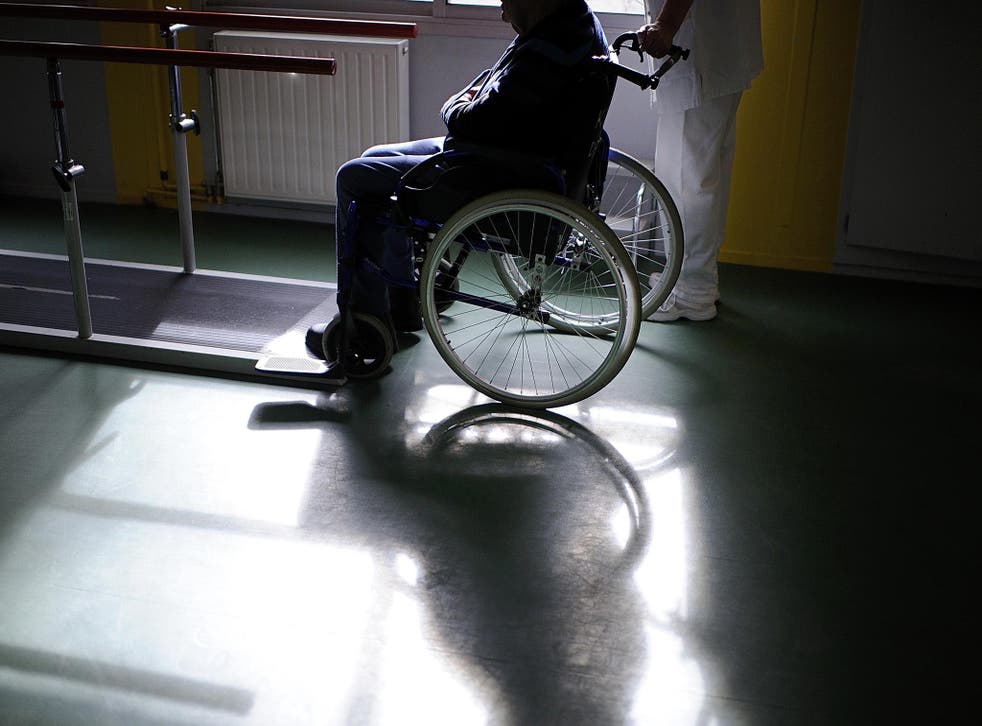 Thousands of disabled people lose their liberty because of red tape
Ten-fold increase in number of people whose care arrangements need to be independently assessed causing vast backlog
Emily Dugan
Thursday 05 June 2014 21:39 Comments
Tens of thousands of people with disabilities and mental health problems could have their right to freedom wrongly denied because of vast backlogs in assessing their care.
Councils are struggling to cope with a deluge of cases relating to peoples' deprivation of liberty, the most senior family court judge in England and Wales was told.
A Supreme Court ruling in March changed the law on what constitutes a deprivation of a person's liberty. Since the ruling, lawyers believe even caring for people in their own homes may be a breach of their right to freedom if it is against their wishes and best interests.
Sir James Munby, President of the Court of Protection, heard the decision has caused an explosion of cases needing to be assessed, pushing local authorities to "crisis" point.
Councils' workload in the area has increased ten-fold with a shortfall in funding of more than £45m, according to a survey of local authorities in England by the Association of Directors of Adult Social Services (Adass).
The number of people whose care arrangements need to be independently assessed has gone from 10,184 in the year to March 2014, to a projected 112,533 in the current tax year. The number of cases which need to be brought to the Court of Protection, which makes decision on behalf of those deemed to lack capacity, is expected to go from 134 cases last year to 18,633 in the year to March 2015.
The figures relate to 106 local authorities in England who responded to a survey sent out last week. The numbers are expected to be around 30 per cent higher once Wales and the remaining English councils are counted.
The failure to deal with the backlog of cases could result in a breach of human rights, specifically Article 5, the right to liberty. If the problem is not resolved quickly, councils may face lawsuits for their failure to consider this, for example if a person with mild mental health problems is kept in a secure hospital against their wishes and best interests.
Neil Allen, the barrister representing Cheshire West and Chester Council said that the huge number of cases waiting means there is "a real and imminent risk of an Article 5 crisis"
To check whether a person's liberty is being unfairly curtailed by their care, local authorities must have each case checked by an impartial consultant known as a best interest assessor. The ruling in March means these assessors are more needed than ever and their workload will increase exponentially thanks to an aging society and medical advances meaning people with conditions affecting their mental health living longer.
Sir James said that without cases being properly reviewed "we'll end up with horrors where people have fallen through the cracks".
A decision in the case is eagerly awaited by local authorities who are struggling to cope. The packed courtroom included 17 barristers and dozens of other lawyers and local authority officials.
The local authorities specifically involved in the case, which resumes today, include Surrey, Northumberland, Cornwall, Worcestershire, Barnsley, Rochdale, Sunderland and Haringey.
Michael Dooley, barrister for Cornwall Council, said the local authority was finding it impossible to keep up with the number of people needing to be assessed. "The decision of the Supreme Court have led to an unprecedented number of cases," he said.
Register for free to continue reading
Registration is a free and easy way to support our truly independent journalism
By registering, you will also enjoy limited access to Premium articles, exclusive newsletters, commenting, and virtual events with our leading journalists
Already have an account? sign in
Join our new commenting forum
Join thought-provoking conversations, follow other Independent readers and see their replies