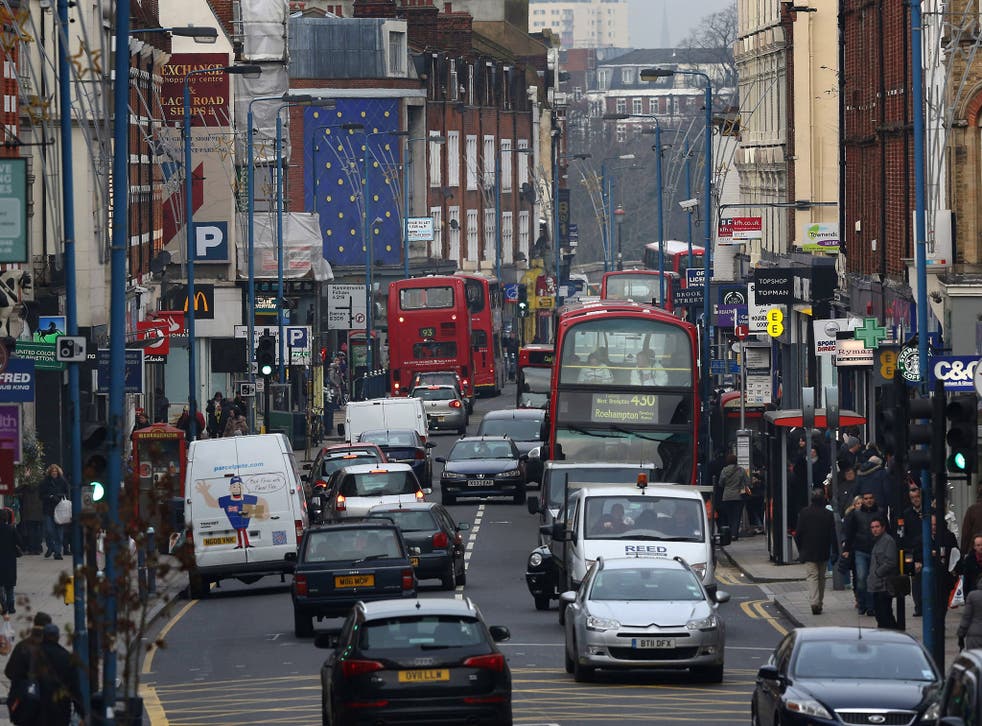 Traffic noise could make your life shorter and increase your risk of stroke
In London over 1.6 million people are exposed to daytime traffic noise louder than 55 dB, which the World Health Organisation defines as a level of noise which can cause health problems
Traffic is not just a sleep depriving disturbance; it may shorten your life, according to new research which also links noisy roads to an increased risk of stroke.
Those surrounded by daytime traffic noise louder than 60 decibels (dB) were found to be 4 per cent more likely die to than those who only experienced noise levels of 55dB, which equates to the noise of a loud conversation.
Heart and artery disease were also linked to traffic deaths, which according to scientists could be due to raised blood pressure, sleep problems and stress brought about by the noise.
The World Health Organisation defines 55 dB as a noise level that can cause health problems for a community and is about the same level as loud conversation.
WHO guidelines state that the recommended noise level for a community should be less than 30 dB, however it calculates that about 40 per cent of people in EU counties are exposed to road traffic noise that exceeds levels of 55 dB.
In London over 1.6 million people are exposed to daytime traffic noise louder than the 55dB threshold.
The study found that adults living in areas with the noisiest daytime traffic were 5 per cent more likely to be hospitalised for strokes than those from quieter areas. For elderly people this risk increased to 9 per cent.
Lead scientist Dr Jaana Halonen, from the London School of Hygiene & Tropical Medicine, said: "Road traffic noise has previously been associated with sleep problems and increased blood pressure, but our study is the first in the UK to show a link with deaths and strokes."
"This is the largest study of its kind to date, looking at everyone living inside the M25 over a seven-year period. Our findings contribute to the body of evidence suggesting reductions in traffic noise could be beneficial to our health."
From the study population 442,560 adults between 2003 and 2010 from all causes, and over half of these people were elderly.
The research, which was reported in the European Heart Journal monitored 8.6 million people living in London between 2003 and 2010.
Scientists monitered levels of road traffic noise between 7am and 11pm, and at night between 11pm and 7am, across a variety of postcodes, comparing the findings with death and hospital admission rates.
A range of factors including each individuals' age, sex and ethnicity as well as smoking levels, air pollution and socio-economic deprivation were taken into account when compliling the research.
Register for free to continue reading
Registration is a free and easy way to support our truly independent journalism
By registering, you will also enjoy limited access to Premium articles, exclusive newsletters, commenting, and virtual events with our leading journalists
Already have an account? sign in
Register for free to continue reading
Registration is a free and easy way to support our truly independent journalism
By registering, you will also enjoy limited access to Premium articles, exclusive newsletters, commenting, and virtual events with our leading journalists
Already have an account? sign in
Join our new commenting forum
Join thought-provoking conversations, follow other Independent readers and see their replies