Tragedy of Britain's organ transplant patients

Show all 2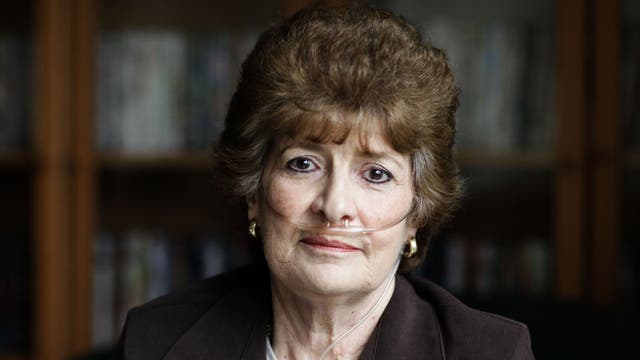 Tragedy of Britain's organ transplant patients
As demand rises relentlessly, pressure on the system is increased by families who refuse to honour loved ones' wishes
Leading health experts warned yesterday that Britain is heading towards a national "tragedy" where more people than ever will die waiting for organs, as growing demand combines with high rates of families refusing consent for donation. Demand for kidneys, which make up the majority of donor operations, is at an all-time high. The number of people in the UK with established renal failure went up by 23 per cent between 2001 and 2010, taking the total to 40,000.
Three people die every day in Britain waiting for urgent organ transplants, and there are currently 7,450 people on the waiting list. Lynne Holt, a national campaigner and clinical transplant co-ordinator at the Freeman Hospital in Newcastle, said: "Unless public perception changes and more people discuss their wishes, the tragedy is that more people will die waiting for an organ." Matt Coyne, chairman of the charity Live Life Then Give Life, said the Government urgently needed to fund a campaign to recruit donors.
Perhaps most worryingly, Dr Paul Murphy, the national clinical lead for organ donation at NHS Blood and Transplant, said the latest figures highlighting problems with donation are just the "tip of the iceberg", with thousands suffering from acute organ failure not even eligible for the list. "The waiting list doesn't include the people who've been turned away and told there's never a chance you'd get it because there are other people who'd benefit more. We're always fighting against shifting sands, with an older population and an increased instance of people with organ failure. And the demand for organ transplants will go up. We've got an older population and a higher incidence of diabetes because of obesity. I don't know if deceased donation will ever be enough because people are getting older and they're dying of diseases that are not compatible with donation."
More than four in 10 families reject requests for their relatives' organs, a rate that has not improved in the five years since the Organ Donation Taskforce was created to drive up donations. Dr Murphy said hospital scandals, such as the recent case at Mid-Staffordshire hospital, increased the huge number of families still saying no.
"Public support for donation is not getting any better and it desperately needs to," he said. "I think the scandals and failures that we've had have wrecked public confidence. There have been a series of scandals and not just Mid-Staffs. We've had Bristol, Shipman, Alder Hey. It goes on. A series of failings in the NHS has rocked the public in everything we do. It's hard to see how any of that could help our cause and improve the chances of families saying yes to organ donation. It's about society's confidence and trust in doctors and nurses."
"There was an expectation that the family consent rates would have improved by now because of the work we've done with clinicians, but we haven't worked on the society part of it, and without that I don't think we will see the benefits of asking families in a better way. We need campaigns that make it clear if you say no, someone else is going to die tonight. If we don't improve this, we'll see more young people needlessly dying while we continue to burn and bury organs."
Family refusal rates in Britain are among the highest in the developed world, which is the main reason for its shortage of organs. In the UK there are 16.4 deceased organ donors per million of population, compared with 32 in Spain, 23.8 in France and 25 in the US.
Although the proportion of families persuaded to go ahead with organ donation has not gone up, there were 93 more donors in the past year thanks to hospital staff making 10 per cent more requests. Dr Murphy said: "The overall consent rates of families have not budged, which is very worrying. We have more donors because we've asked more families. The doctors have done their bit, but now we need society to do its bit."
Less than a third of the population – 19.3 million people – are signed up to the NHS organ donor register. Even being on the list is no guarantee that organs will be used: one in six families overrule a patient's wish to donate their organs. In Northern Ireland and Wales, there are already discussions about changing the system to one where patients are automatically added to the organ register and have to opt out. But as families of the deceased would still be consulted first, some believe it would make little difference.
Ms Holt said: "All this opt-out and opt-in discussion is a waste of time, because hospitals are still going to ask family consent. New legislation isn't going to change the fact that 44 per cent of families say no. Nothing changed for 10 years after introducing an opt-out system in Spain, but after concerted campaigning it did. Now they have one of the lowest refusal rates."
Ms Holt says that many hospitals have had to take poorer-quality organs in an attempt to meet demand. "We've had to push out our barriers. We have to go for older donors and accept that donors drink and smoke. Most people aren't perfect."
Taking "marginal" organs has caused controversy, but doctors say that sometimes they are the only option. They also point out that organs can be artificially improved before being transplanted; for example, lungs can be cleaned by a machine that removes some damage.
Ethnic minorities have the most critically long wait for organs, as there are fewer donors – three-quarters of families say no – and higher demand, thanks to an increased incidence of diabetes and hepatitis C.
Sources in the NHS say the Government is "ignoring the obvious need" for a nationally funded campaign to persuade people to sign up for the register. In Scotland – where there was an emotive multimillion-pound campaign with a message that when you say "no" to donating an organ, someone dies – only 37 per cent of families refuse permission.
Mr Coyne said: "A big national campaign could help to energise more people to sign up and ultimately reduce the number of those waiting and save lives."
In Britain there are almost as many living people giving organs as dead, with 1,007 deceased organ donors and 814 living ones donating in the past year. Dr Murphy said: "As wonderful as it is, how can it be that we're prepared to let people put their lives at risk when we continue to bury and burn so many organs? Some would argue our need for living donation is the biggest indictment."
Case studies...
Rowenna Bonnell's son, Rhys, 11, from Vigo, Kent, had a heart transplant before he was eight
"Rhys was a normal, healthy boy. Then in October 2009 he was sick with gastro–enteritis. After he had been off sick for two weeks, I took him off the sofa to go chestnut picking. Outside, his lips went blue. I took him to hospital, where I discovered his heart was only working at 7 per cent. A virus had attacked his heart. They tried for three weeks to get it working. Then he had a cardiac arrest. Luckily my husband was there. They managed to revive him, and he was transferred to Great Ormond Street hospital, where they said his only option was a transplant. We put him on the list on the Friday. The next day they said there's a chance a heart's available. I thought we're incredibly lucky, but also that there must be someone out there whose family are utterly devastated. Now he's so fit he's been chosen to swim for GB at the World Transplant Games in Durban. He's only here because of the generosity of one family."
Audrey Heyns, 61, from Northchurch in Hertfordshire has been waiting for a double lung transplant for five years
"I have a rare condition called alpha-1 antitrypsin deficiency, which means that my lungs work at between 14 and 17 per cent capacity. Just getting a cold could be enough to kill me now. I was a nurse before I got ill, but I had to stop eight years ago because I was so short of breath. I'm on oxygen 24 hours a day and I have to use a scooter to go out. I have five children and two grandchildren, but I can't even read them a story because it makes me so breathless. I've had eight 'cold calls' already, where you go to the hospital to see if you are a match for an organ that's come in, but none has been a successful match for me. I'm not a very easy match because I have antibodies from a blood transfusion that I had when I was 30 years old. It frightens me because you always feel time is running out. I can do less and less and you come to a certain stage where you're not strong enough for the operation. You have to be sick enough to warrant a transplant, but you must also be well enough to receive it. It's a Catch 22 situation, but if I wasn't on the list, I wouldn't have any hope at all."
Register for free to continue reading
Registration is a free and easy way to support our truly independent journalism
By registering, you will also enjoy limited access to Premium articles, exclusive newsletters, commenting, and virtual events with our leading journalists
Already have an account? sign in
Register for free to continue reading
Registration is a free and easy way to support our truly independent journalism
By registering, you will also enjoy limited access to Premium articles, exclusive newsletters, commenting, and virtual events with our leading journalists
Already have an account? sign in
Join our new commenting forum
Join thought-provoking conversations, follow other Independent readers and see their replies