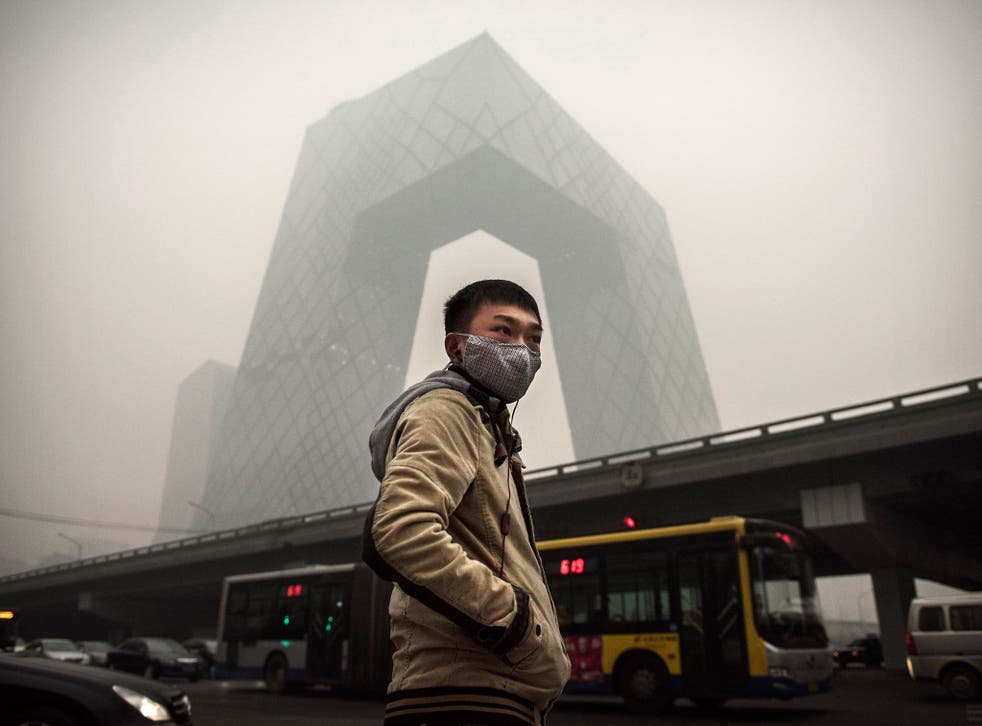 Unhealthy environments kill 12.6 million people each year, WHO report finds
Almost a quater of deaths are caused by poor living or working conditions
Kashmira Gander
Tuesday 15 March 2016 12:05 Comments
Around 12.6million people die each year because they are exposed to unhealthy environments, a new report laying bare the effects of living and working in poor conditions has revealed.
Pollution in the air, water, soil as well as exposure to chemicals, ultraviolet radiation and the effects of climate change cause more than 100 diseases and injuries across the planet, the World Health Organisation has warned.
A report by the body found that almost a quarter of these deaths are caused by poor living or working conditions, amounting to at least 1.4 million deaths in Europe alone each year.
Children and adults aged between 50 to 75-years-old feel the impact most heavily, as 1.7million under-5s die mostly from infectious and environmental diseases, while 4.9million adults in this age group are killed by non-communicable diseases.
Stroke was found to be the world's biggest killer in terms of environmental-related deaths, claiming the lives of 2.5million people each year. This was followed by heart disease, which killed 2.3million people.
In addition, 40 per cent of asthma cases were linked to unhealthy environments and could be cut by reducing air pollution, second-hand tobacco smoke, and indoor mould and dampness, the study found.
Poor environments also contributed to 11 per cent of cases of depression, which could be prevented by addressing occupational stress and work-life imbalance.
The World Health Organisation said there was an "urgent" need for leaders to invest in cutting down environmental risks.
The report also highlighted how basic health measures can save lives, as deaths from diarrhoea and malaria have dropped worldwide due to better access to safe and sanitary water, as well as higher rates of immunisation and medicines.
In pictures: Plastic pollution around the world

Show all 10
"A healthy environment underpins a healthy population," says Dr Margaret Chan, WHO Director-General. "If countries do not take actions to make environments where people live and work healthy, millions will continue to become ill and die too young."
"There's an urgent need for investment in strategies to reduce environmental risks in our cities, homes and workplaces", said Dr Maria Neira, WHO Director, Department of Public Health, Environmental and Social Determinants of Health.
"Such investments can significantly reduce the rising worldwide burden of cardiovascular and respiratory diseases, injuries, and cancers, and lead to immediate savings in healthcare costs."
The WHO said laws to reduce exposure to second-hand smoke, cleaner technologies and fuels, as well as giving people access to safe water and promoting sanitation would cut the risk of death.
Sarah Molton, Wellcome Trust charity commented that the report: "is an important reminder that the health of the global population and the planet are inextricably linked. If the complex natural systems we rely on for clean air, fresh water, fertile soil and a stable climate are threatened, so too is our health.
"The report rightly notes that action is needed across sectors and "at all levels of governance" and we hope that its publication today will catalyse momentum."
Additional reporting by PA
Register for free to continue reading
Registration is a free and easy way to support our truly independent journalism
By registering, you will also enjoy limited access to Premium articles, exclusive newsletters, commenting, and virtual events with our leading journalists
Already have an account? sign in
Join our new commenting forum
Join thought-provoking conversations, follow other Independent readers and see their replies