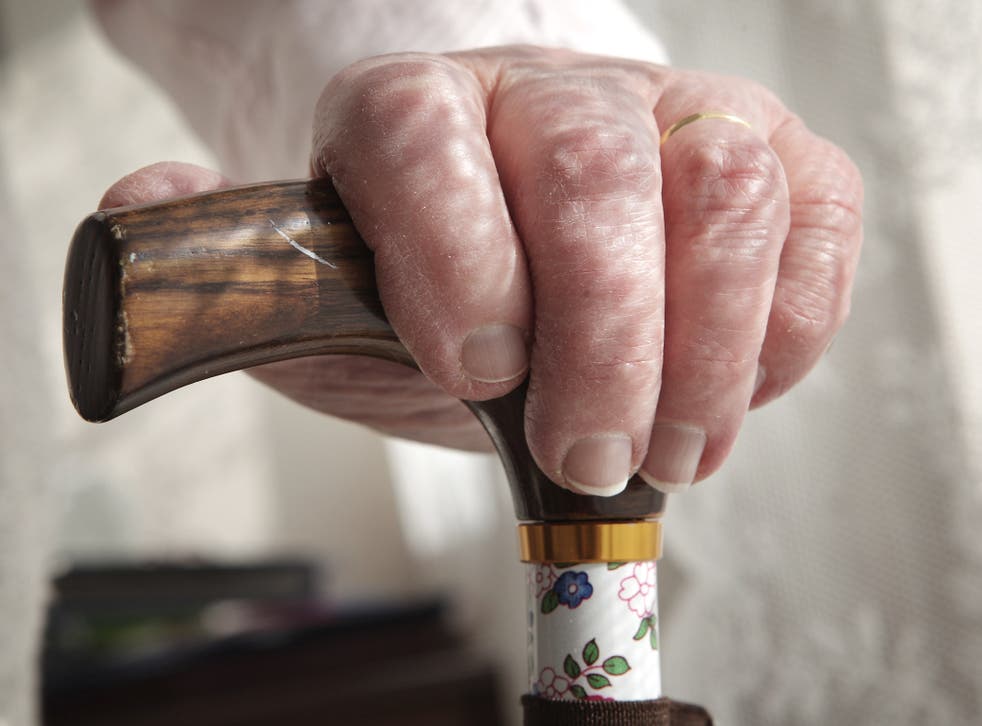 'Unsustainable' care services put elderly and disabled at risk
Spending on social care has plummeted by 12 per cent since 2010
Care services for the elderly and disabled in England could soon be "unsustainable", leaving "countless" vulnerable people left without the support they need, care managers have warned.
In a stark warning, the Association of Directors of Adult Social Services (ADASS) said that the care sector had reached the point where it was "unable to absorb the pressures" upon it
Spending on social care has plummeted by 12 per cent since 2010, a victim of austerity cuts to council budgets, forcing adult social care departments to slash their budgets by more than a quarter. ADASS said that a further 1.9 per cent, or £266m, would have to be cut in the coming year.
In a survey of adult social care departments, ADASS encountered widespread gloom about the future of social care if the Government delivers no major injection of cash.
"Directors are increasingly concerned about the impact on countless vulnerable people who will fail to receive, or not be able to afford, the social care services they need and deserve," said ADASS president David Pearson.
Caroline Abrahams, charity director of Age UK, said the findings were "profoundly worrying" adding that it was "fundamentally wrong" that many older people needing care "can't get it unless they can afford it".
"We should be doing so much better as a society than leaving hundreds of thousands of older people who struggle with dressing, or washing, or going to the toilet or preparing food, to sink or swim alone," she said.
A Department of Health spokesperson said: "We have given an extra £1.1 billion to councils to help protect social care services this year - that's on top of significant additional funding in recent years."
Join our new commenting forum
Join thought-provoking conversations, follow other Independent readers and see their replies