Vaping is 'as bad as smoking cigarettes' for damaging key blood vessels
'E-cigarettes are less harmful than traditional cigarettes but they are not harmless,' says professor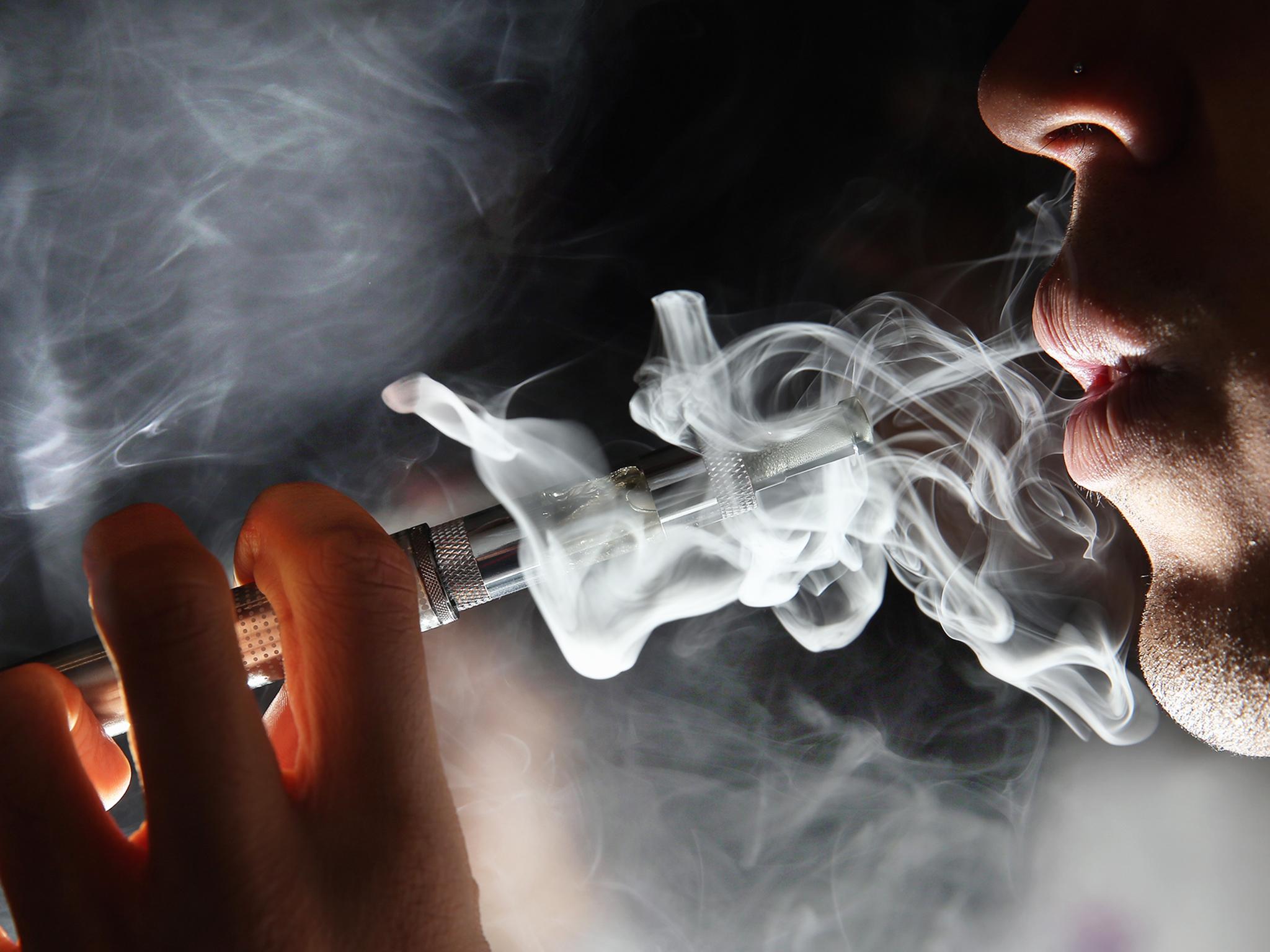 Vaping damages key blood vessels in the heart in a similar way to normal cigarettes, heart experts have said.
Despite the NHS backing e-cigarettes as a quitting aid, scientists have stressed that vaping is "far more dangerous than people realise".
Heart expert Professor Robert West, of University College London told the Sun: "It would certainly be fair to say the study shows electronic cigarettes are not without any risk.
"The critical question is how much risk."
Researchers at the European Society of Cardiology Congress in Rome have called the NHS decision to back e-cigarettes premature.
The team found the average vaping session has a similar impact on the stiffness of the heart's aorta as smoking a normal cigarette.
Speaking in Rome, lead researcher Professor Charalambos Viachopoulos from the University of Athens said : "We measured aortic stiffness. If the aorta is stiff you multiply your risk of dying, either from heart diseases or from other causes."
He added: "E-cigarettes are less harmful than traditional cigarettes but they are not harmless.
"There could be long term heart dangers.They are far more dangerous than people realise.
"I wouldn't recommend them now as a method to give up smoking. I think the UK has rushed into adopting this method."
Since January, e-cigarettes have been available for GPs to prescribe to patients to quit smoking.
Public Health England (PHE) inspired the decision with a 2015 report that found e-cigarettes are 95 per cent healthier than normal cigarettes.
Rosanna O'Connor, director of drugs, alcohol and tobacco at Public Health England, agreed, saying: "Vaping carries a fraction of the risk of smoking.
"Yet many smokers are still not aware, which could be keeping people smoking rather than switching to a much less harmful alternative."
Join our commenting forum
Join thought-provoking conversations, follow other Independent readers and see their replies