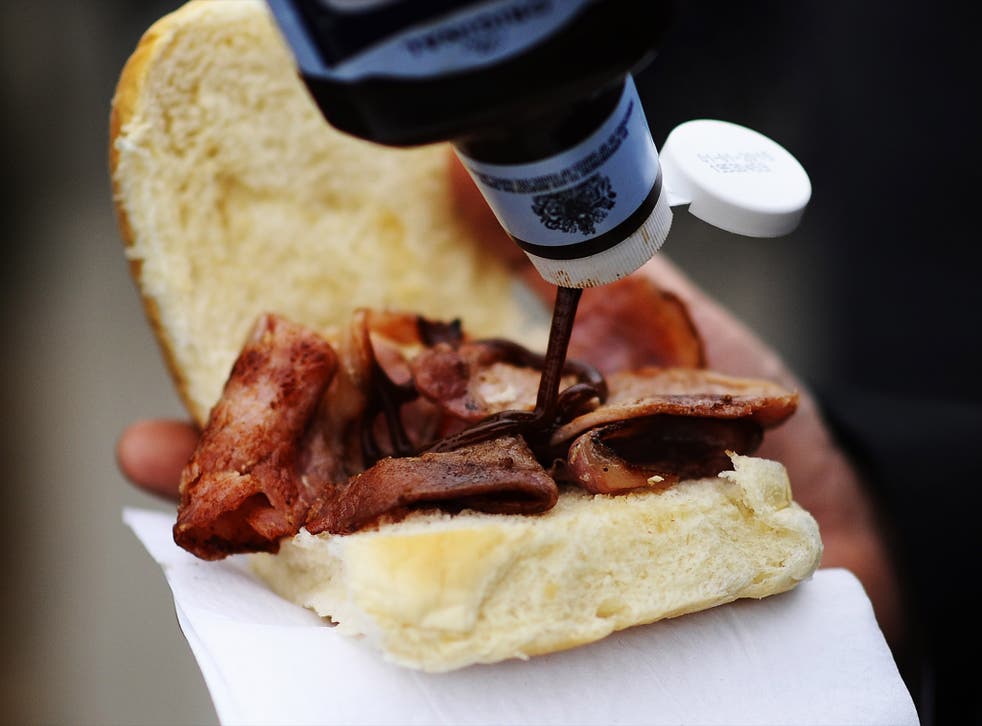 WHO cancer report: Industry rebels ahead of report declaring red and processed meats 'cause cancer' - including sausages and bacon
 The World Health Organisation is expected to declare that bacon, ham and sausages are as big a cancer threat as cigarettes
Loulla-Mae Eleftheriou-Smith
Monday 26 October 2015 10:01 Comments
As the global meat industry braces itself for the publication of a report expected to declare bacon, sausages and other processed meats can cause cancer, one faction has already started to rebel against the warning.
According to reports, The World Health Organisation is expected to announce that processed meat will be classified as a cancer causing substance, while fresh red meat may be termed bad for health.
The classification, outlined by the WHO's International Agency for Research on Cancer (IARC), could see processed meats termed "carcinogenic to humans," the highest of five possible rankings shared with alcohol, asbestos, arsenic and cigarettes.
While industry groups are preparing for a damaging blow to consumer confidence as a result, The North American Meat Institute (Nami) has accused the IARC of "dramatic and alarmist over-reach," CNBC reported.
The top 14 superfoods that will help you live to 100

Show all 14
Nami president Barry Carpenter said: "Red and processed meats are among 940 substances reviewed by IARC found to pose some level of theoretical 'hazard'.
Does processed meat cause cancer?
"Only one substance, a chemical in yoga pants, has been declared by IARC not to cause cancer," he claimed.
Dr Louis Levy, head of nutrition science at Public Health England, said the body would consider the report once it is published.
The World Cancer Research Fund (WCRF) has warned for several years that there is "strong evidence" that consuming a lot of red meat can cause bowel cancer, while the NHS Choices website says that "evidence shows that there is probably a link between eating red and processed meat and the risk of bowel cancer".
"People who eat a lot of these meats are at higher risk of bowel cancer than those who eat small amounts," it adds.
But Dr Ian Johnson, emeritus fellow at the Institute of Food Research, said: "Although there is epidemiological evidence for a statistically significant association between processed meat consumption and bowel cancer, it is important to emphasise that the size of the effect is relatively small, and the mechanism is poorly defined.
"It is certainly very inappropriate to suggest that any adverse effect of bacon and sausages on the risk of bowel cancer is comparable to the dangers of tobacco smoke, which is loaded with known chemical carcinogens and increases the risk of lung cancer in cigarette smokers by around 20-fold."
Additional reporting by agencies
Register for free to continue reading
Registration is a free and easy way to support our truly independent journalism
By registering, you will also enjoy limited access to Premium articles, exclusive newsletters, commenting, and virtual events with our leading journalists
Already have an account? sign in
Join our new commenting forum
Join thought-provoking conversations, follow other Independent readers and see their replies