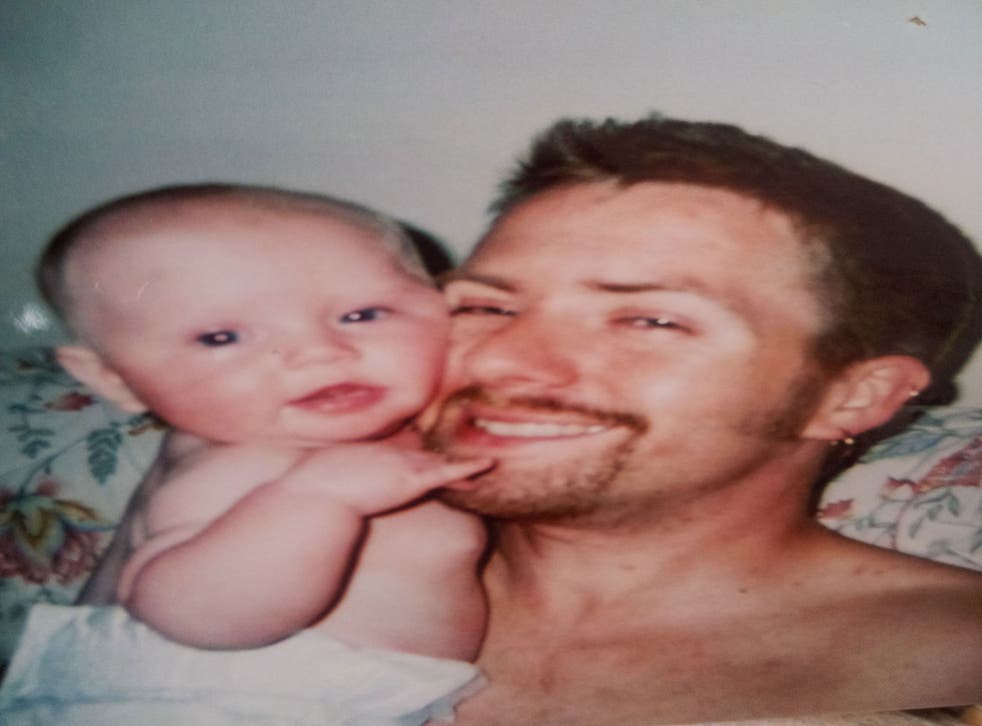 Why the trauma of childbirth on fathers is no joke
Experts say it's time for hospitals to pay more attention to the partners of women who experience difficult labours
Fathers are being left mentally scarred after watching their children delivered in traumatic or life-threatening circumstances, according to a new study.
In one of the worst cases, a father was diagnosed with post-traumatic stress disorder (PTSD). Medical experts say the childbirth suffering of fathers should be recognised and counselling services made more widely available.
Oxford University researchers interviewed men about their experiences after their female partners underwent procedures including emergency Caesareans. They told a common tale of being left alone in hospital corridors with little clue of what was happening, while fearing for the lives of the mother and baby. Most admitted that they felt unable to talk about their feelings because they felt their main focus should be on looking after their partner and child.
Mark Booth, 43, says he was "just put in a corner" while medical staff attended his wife, Jo, who had to have an emergency Caesarean. "I was anxious there was no one there to explain the process," he said. "They just assumed that I was going to be all right and nobody bothered to ask me anything. I wasn't offered any respite for my anxiety."
Mr Booth, from Stockton-on-Tees, said since the birth he has had flashbacks of looking through the hospital theatre doors and seeing a placenta lying on the table. "I didn't know what it was. That was the most traumatic moment for me because I didn't know if the baby was dead or alive, and then two nurses came out with an empty incubator, but didn't speak to me. That's the moment that keeps popping into my head."
Another father, Darren Dixon, 36, told how he suffered a breakdown after his wife almost died while giving birth in 2006 and his daughter was rushed to intensive care. Mr Dixon, from Poole in Dorset, said the "horrific" labour left him so psychologically damaged that he was diagnosed with PTSD and has been unable to return to his job as a stockroom manager.
"For the first three years, my flashbacks were off the scale," he said. "Suddenly, I'd be able to smell the hospital and the whole room would disappear and I'd be back in that theatre with my wife. I just cried from morning until night and I became agoraphobic. I still don't work now and that was seven years ago."
Professor Marian Knight, who led the research, said: "For the dads, it's extremely vivid because they are fully aware of what's going on." She said in light of the study it was important to raise awareness among doctors and midwives of the support fathers may need. "Often, we're running around trying to save mum's life, but we need to be thinking about dads as well," she added.
'It was only months later that I realised it was the most violent experience I had undergone'
It was not an uncommon after-dinner conversation: birth war stories. As usual, the men, rightly, nodded in sympathy while the women blithely rattled off tales of episiotomies. Then I chipped in with my recollections of the birth of my first daughter, about six months before. Before I knew it, to my surprise, I was weeping. Hebe had been born healthy, and her mother had got through the delivery relatively unscathed and suffered no long-term consequences. So why the tears?
Despite being in a big, respected London teaching hospital and in capable hands, after 14 hours in a "delivery suite", the foetus was stuck, and in distress. Then a lot happened very quickly: a "concerned" consultant advised an emergency Caesarean, I was invited to attend the surgery, pushed into the bathroom to change into some green pyjamas. They weren't mucking about. A screen was erected halfway down my wife's prone body and powerful lights turned on. She looked calm, almost blissful. I was ignorant and very scared. After Hebe was born I was invited to take her off the scales, and then looked up without thinking. Under those merciless lights lay my wife's bloody, wide-open belly. I won't forget that image.
I forgot about the birth in those manic first weeks with a newborn. It was only at that dinner, months later, that I realised that, in my sheltered, privileged life, that was about the most violent, urgent experience I had undergone. I didn't talk to anyone about anything more than the bare facts of the delivery. The fear? The horror? No. Well, men don't, do they? At least, none I knew. You defer to the mother's experience. Perhaps, as they say, I should just man up, but I felt better for my little cry and admission that I had been terrified that my wife and child were about to die. Perhaps I should have been talking about all of those feelings much sooner.
Mike Higgins
* Interviews with mothers and fathers who have experienced complicated births can be found at www.healthtalkonline.org - a website featuring patients' first-hand experiences.
Register for free to continue reading
Registration is a free and easy way to support our truly independent journalism
By registering, you will also enjoy limited access to Premium articles, exclusive newsletters, commenting, and virtual events with our leading journalists
Already have an account? sign in
Register for free to continue reading
Registration is a free and easy way to support our truly independent journalism
By registering, you will also enjoy limited access to Premium articles, exclusive newsletters, commenting, and virtual events with our leading journalists
Already have an account? sign in
Join our new commenting forum
Join thought-provoking conversations, follow other Independent readers and see their replies