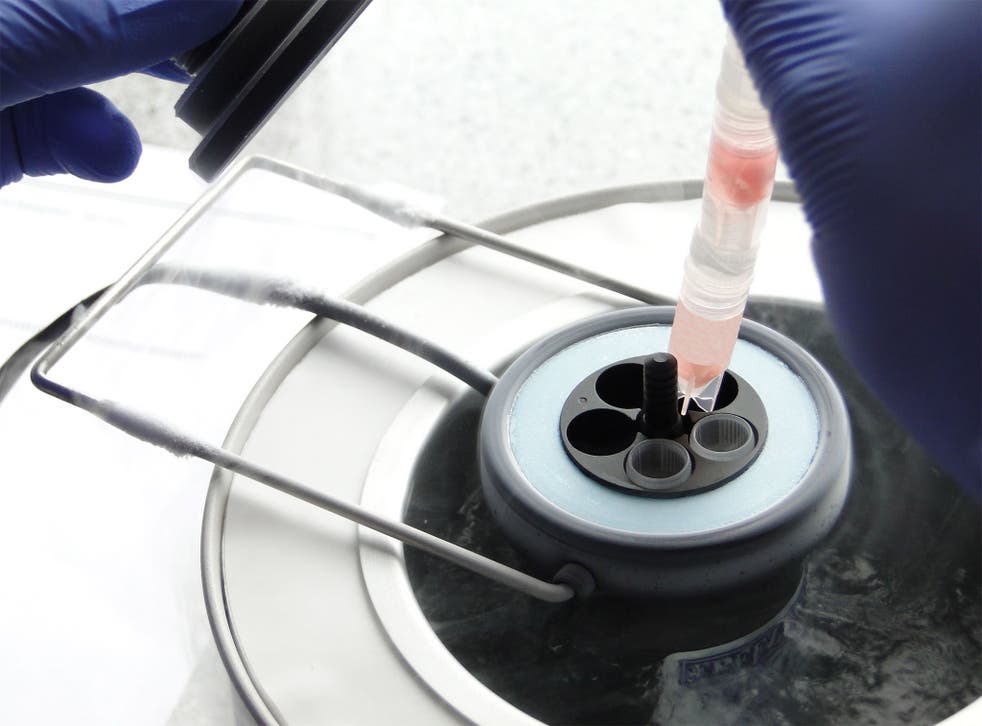 Woman gives birth to healthy baby using frozen ovary tissue taken when she was 13
Until now, only tissue taken in adulthood had produced healthy pregnancies
Charlie Cooper
Wednesday 10 June 2015 06:39 Comments
A young woman has become the first person in the world to give birth to a healthy baby using ovarian tissue that was removed and frozen when she was still a child.
So far, frozen tissue has only been used to produce healthy pregnancies in women who had the tissue removed in adulthood. The procedure is sometimes carried out before medical procedures such as chemotherapy that can damage the ovaries, to give women a chance of having a baby in the future.
More often, a woman's eggs are removed and frozen, but this is not an option for girls who have not yet started ovulating.
Belgian doctors have now reported that a 27-year-old woman who had an ovary removed and frozen at the age of 13 gave birth to a healthy boy in November 2014, after doctors thawed fragments of her ovarian tissue and implanted them back into her body.
Once transplanted, the tissue began responding to her hormones, successfully growing follicles that contained mature eggs.
The woman had initially had her ovary removed prior to undergoing chemotherapy in preparation for a bone marrow transplant, which she required to treat a condition called sickle cell anaemia.
The success of the fertility treatment offers hope that girls having to undergo chemotherapy and other procedures that threaten their future fertility may still be able to have children.
Previously it was not clear that "cryopreservation" of immature tissue would work. Dr Isabelle Demeestere, who led the treatment team at the Erasme Hospital in Brussels, said: "This is an important breakthrough. When children are diagnosed with diseases that require treatment that can destroy ovarian function, freezing ovarian tissue is the only available option for preserving their fertility."
The use of frozen eggs and ovarian tissue in fertility treatment is still a relatively new development, with only a few centres in the UK able to store the latter.
Other experts were quick to hail the breakthrough. Adam Balen, professor of reproductive medicine and surgery at the Leeds Centre for Reproductive Medicine, said it was a "very important step".
The case is published in the journal Human Reproduction.
Register for free to continue reading
Registration is a free and easy way to support our truly independent journalism
By registering, you will also enjoy limited access to Premium articles, exclusive newsletters, commenting, and virtual events with our leading journalists
Already have an account? sign in
Join our new commenting forum
Join thought-provoking conversations, follow other Independent readers and see their replies