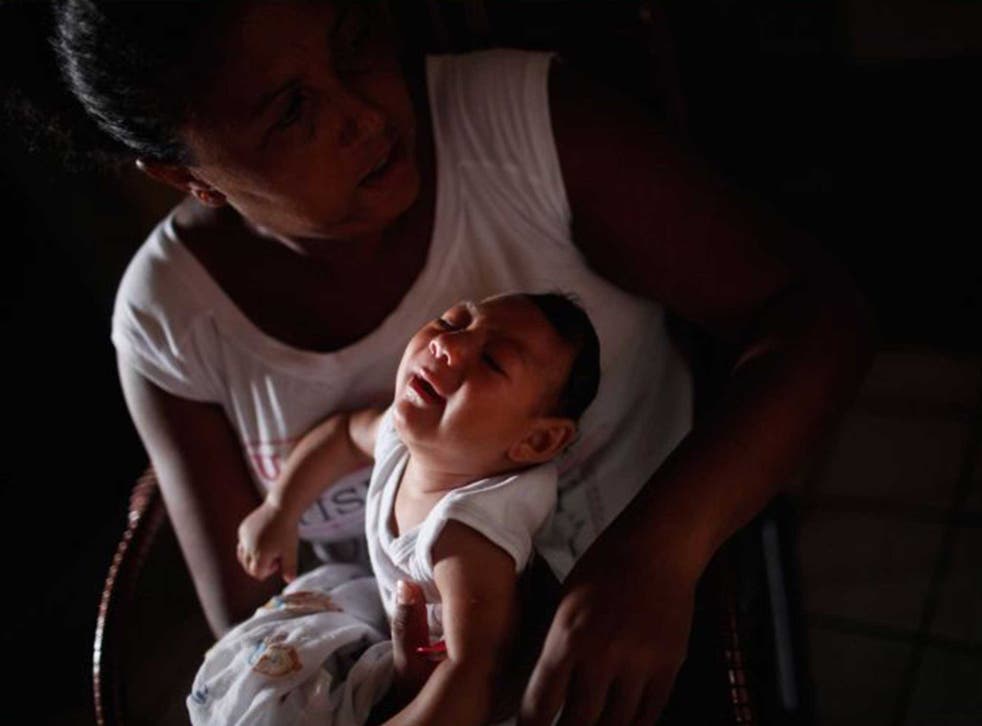 Zika: Mosquitoes which carry virus may be sterilised with radiation
Zika is a global health emergency 
Kashmira Gander
Wednesday 03 February 2016 14:16 Comments
A new method to slash mosquito populations by using radiation to make males infertile could soon be rolled out in Brazil, in an attempt to contain the outbreak of the Zika virus.
Over 1.5million cases of Zika have been recorded in Brazil since 2014. Most people do not see symptoms, and the one in five who do will experience a relatively mild fever, rash, joint pain and muscle and joint pain.
However, the World Health Organisation has declared the mosquito-borne condition a global health emergency due to its links to microcephaly, which can cause brain damage in babies and the head to not grow properly.
The UN atomic agency has said that nuclear radiation could be used to tackle the mosquitoes which spread the virus.
Experts from the International Atomic Energy Agency in Vienna and Brazilian officials are set to meet in mid-February to discuss how to use the Sterile Insect Technology.
"If Brazil released a huge number of sterile males, it would take a few months to reduce the population, [but] it has to be combined with other methods," IAEA Deputy Director General Aldo Malavasi said, according to Reuters.
SIT works by exposing male Aedes aegypti mosquito to X or Gamma rays to make their sperm sterile.
The Zika virus - in pictures

Show all 5
The insects are then released into the wild in the hope they will outnumber existing mosquitoes.
However, the ratio of irradiated to normal mosquitoes must be at a factor of 10 or 20 to work - meaning the method is most effective in villages and towns.
The technique has been adapted from previous methods used to target insects such as fruit flies.
But experts have warned of the dangers to the ecosystem of eradicating mosquitoes in the wake of the spread of Zika and other mosquito-borne viruses such as malaria.
"Their sheer numbers are an essential link in some food webs, notably the Arctic tundras where, for a few brief weeks in summer they hatch in extraordinary numbers, creating visible clouds of adults and a very rich food supply to migratory birds that have come north to exploit this bounty," Mike Jeffries, Teaching Fellow in Ecology, Northumbria University, Newcastle explained on The Conversation.
Mosquitoes also have a role to playin ecosystems such as pollinating plants, he said.
Register for free to continue reading
Registration is a free and easy way to support our truly independent journalism
By registering, you will also enjoy limited access to Premium articles, exclusive newsletters, commenting, and virtual events with our leading journalists
Already have an account? sign in
Join our new commenting forum
Join thought-provoking conversations, follow other Independent readers and see their replies