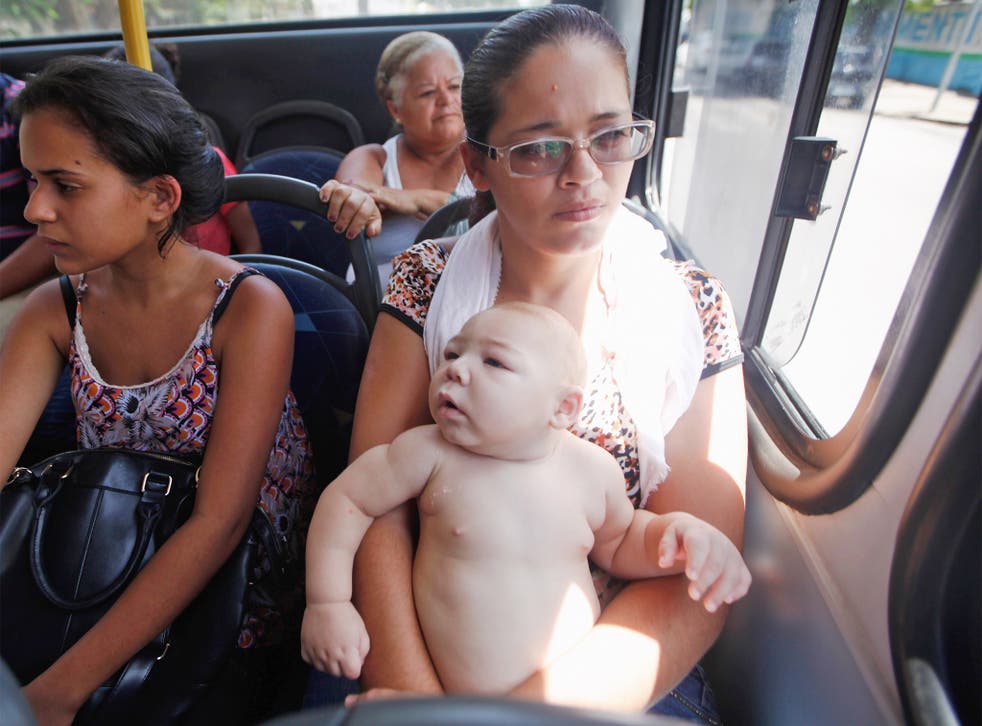 Zika virus: Fear is pushing women into backstreet abortions
Many nations in the Americas have advised women not to have a baby for more than a year. But in El Salvador - where terminations are illegal - some of those already expecting are condisering taking drastic steps
Four months into her pregnancy, as the Zika virus spreads across a continent, Maria de Jesus Rivera is considering an abortion.
In El Salvador, where any termination is illegal, advice that women should avoid getting pregnant until at least 2018 is leading many who are already expecting children to consider abortions. There are fears that many like Ms Rivera, will be forced to carry out terminations in the most dangerous of circumstances, in backstreet clinics run by unqualified practitioners. "Abortion is against our religious beliefs, but it is better not to expose our baby," said the 26-year-old Ms Rivera.
Many nations in the Americas have advised women not to have a baby for more than a year; El Salvador, a nation of just six million people that says all abortion is illegal, has gone further than most in its reaction to the link between Zika and birth defects. The Catholic Church says the government's approach is "misguided". Since last November, there have been more than 6,000 suspected Zika cases in El Salvador.
A Dutch NGO said it had launched an international effort offering pregnant women infected with the Zika virus free abortion pills, aiming to halt any rush towards unsafe terminations. "The Zika virus is now spreading to most of the countries where abortion is very restricted," Rebecca Gomperts, founder and director of Women on Web told AFP. "We are extremely worried that this might cause increasing unsafe abortions. We want to make sure that women have access to a good medical abortion."
More than a dozen inmates at the Santa Lucia Prison in Ilopango were convicted of having abortions when they had miscarriages, they claim.
"I cannot say what I would do. Abortion is prohibited here, they could put me in jail," says Dinora Martinez, a 26-year-old mother-of-five in San Salvador, the capital.
Despite strict laws against terminations, she knows doctors who will perform the procedure. "They would not tell anyone," Ms Martinez says.
Action groups in El Salvador argue that the strict laws will drive pregnant women into potentially unsafe situations, which could lead to a raft of new problem. Angelica Rivas of non-profit organisation Acdatee, which campaigns for the decriminalisation of abortion in the country, said: "What I can foresee is an increase in the rates of illegal abortions, unsafe abortions and to the possibility of mental health issues for women."
Even as Zika was first being identified in El Salvador, last November, Amnesty International was already warning that anti-abortion laws were having a "devastating effect". "Each time authorities unfairly lock up a woman for having a miscarriage or suffering pregnancy-related complications, they are also condemning her children to a life of poverty and trauma," said Astrid Valencia, Amnesty's Central America researcher.
Join our new commenting forum
Join thought-provoking conversations, follow other Independent readers and see their replies