Zika virus: Pregnant women advised to stay away from Rio 2016 Olympics
Senior scientist says congenital birth defect epidemic in Brazil is probably linked with mosquito-borne virus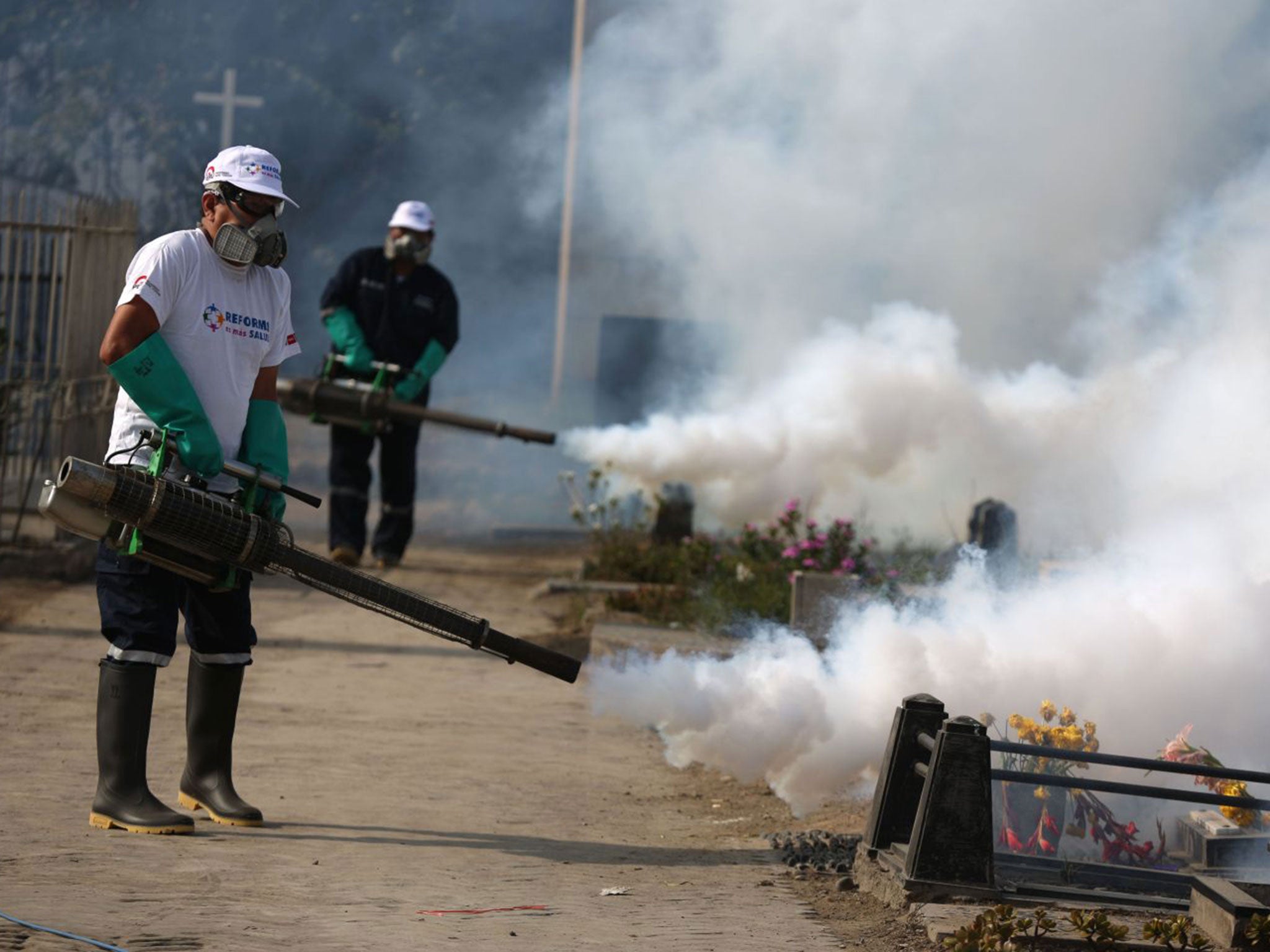 Women who think they may be pregnant in the weeks before travelling to the Olympics in Brazil later this year should consider abandoning their trip because of the risks posed by the Zika virus to their unborn child, a senior scientist has warned.
An epidemic in Brazil of a congenital birth defect known as microcephaly, when the brain of the foetus fails to grow normally, is probably linked to the recent introduction and widespread transmission of the mosquito-borne Zika virus, said Laura Rodrigues, professor of infectious disease epidemiology at the London School of Hygiene and Tropical Medicine.
"It is an unprecedented epidemic of microcephaly," Professor Rodrigues said. "It has never happened before and it was probably caused by congenital infections of Zika virus, caused by pregnant women getting infected and the virus going to the baby's brain." It is not known how the Zika virus might cause microcephaly in the womb but it is likely to result from an infection of the developing foetal brain in the first three months, and possibly first few weeks, of pregnancy, said Professor Rodrigues, who is investigating the outbreak in Brazil.
"The real risk is for women who are pregnant going to areas where there is Zika transmission. The infection itself is very mild, but for pregnant women to be infected can lead to complications.
"My advice is to check whether there is still Zika [in Brazil] during the Olympics," Professor Rodrigues added.
"I think it is sensible for women who are either pregnant or maybe pregnant, or planning to be pregnant, to consider very carefully whether they want to go to a place where there is Zika virus and run the risk.
"It is a sensible question, and if a woman thinks she may be pregnant then they should consider the risks."
And Professor Rodrigues warned: "We also don't know how long after infection the risk to pregnancy lasts, so it is not impossible for someone who is infected now and then conceives a week later might still have virus there."
Zika virus is transmitted by mosquito bites and is believed to have first crossed the "species barrier" from wild animals to humans in East Africa.
It has since spread to West Africa and then to Asia and the Polynesian Islands of the Pacific Ocean, arriving in Chile in 2014 and Brazil in 2015. The World Health Organisation predicts the virus will continue to spread to much of South and Central America, where mosquito-borne transmission of the related dengue virus has already been documented.
Retrospective tests on pregnant women in French Polynesia who had early terminations showed that many of the aborted foetuses had suffered from microcephaly during 2013-14, when the islands were suffering from outbreaks of Zika virus, Professor Rodrigues said.
Join our commenting forum
Join thought-provoking conversations, follow other Independent readers and see their replies