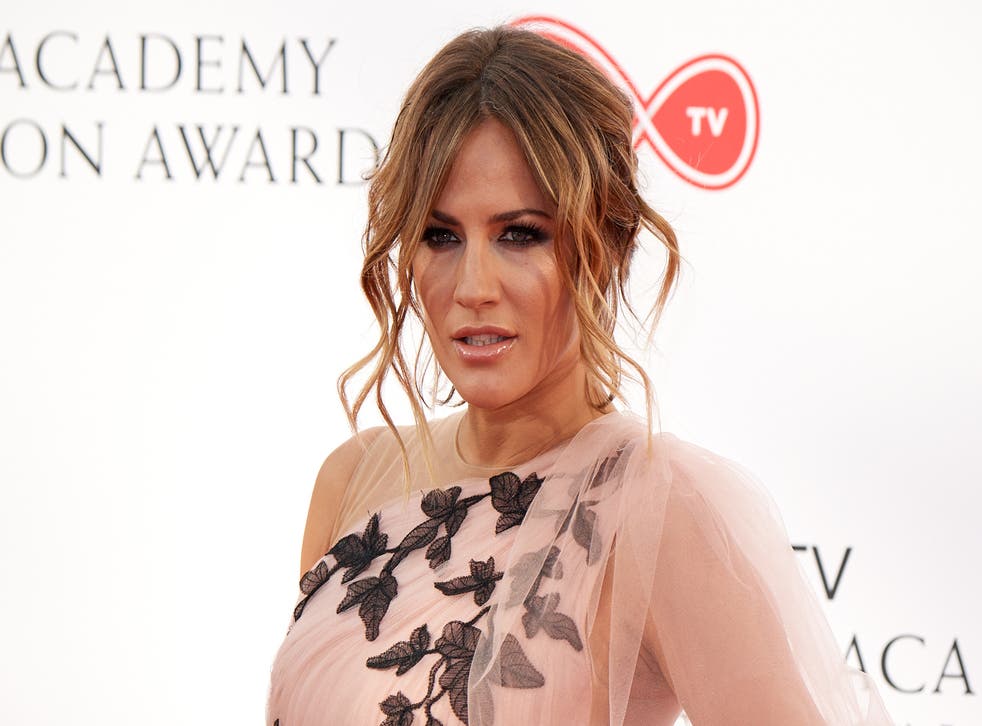 Caroline Flack reveals hypnotherapy helps her work out anxiety battles over Chicago role
The presenter revealed she has been undergoing hypnotherapy to help her when she is going through a "tough time"
Caroline Flack has opened up about her ongoing battle with anxiety, revealing she attends hypnotherapy sessions to keep her mind focussed.
On Thursday, the 39-year-old television presenter appeared on ITV's Loose Women and revealed she booked in for a hypnotherapy session to prepare for her current role as character Roxie Hart in the West End production of Chicago at the Phoenix Theatre.
"When I had eight days to learn the role I went to see [a hypnotherapist] and he put my mind in the right place," she told the television show's panellists.
"Everyone's different, if I'm going through a bit of a tough time I can just call him and say 'hey can I come over and see you?'"
Psychology Today explains hypnotherapy involves guided hypnosis, otherwise known as a trance-like state of focus, which is completed with the help of a clinical hypnotherapist.
It is used to "try to treat conditions or change habits", according to the NHS.
The Love Island presenter said she struggles with anxiety more when she has free time between jobs.
'Weirdly the anxiety I got more when I'm not working," she explained. "Work takes away my anxiety, doing live TV takes away anything else. Being on stage I'm less nervous than just being me."
The star's quotes come weeks after she opened up about suffering from depression, saying it began following her Strictly Come Dancing victory in 2014.
"I couldn't get up and just couldn't pick myself up at all that next year," Flack told The Sun earlier this month.
She said that "anti-depressants helped me get up in the morning" but they also made her "numb", adding: "I came off them after six months, as I realised feeling something was better than feeling nothing at all."
For confidential support in the UK, contact the Samaritans at 116 123.
In the US, contact the National Suicide Prevention Lifeline at 1-800-273-8255.
Join our new commenting forum
Join thought-provoking conversations, follow other Independent readers and see their replies