The Independent's journalism is supported by our readers. When you purchase through links on our site, we may earn commission.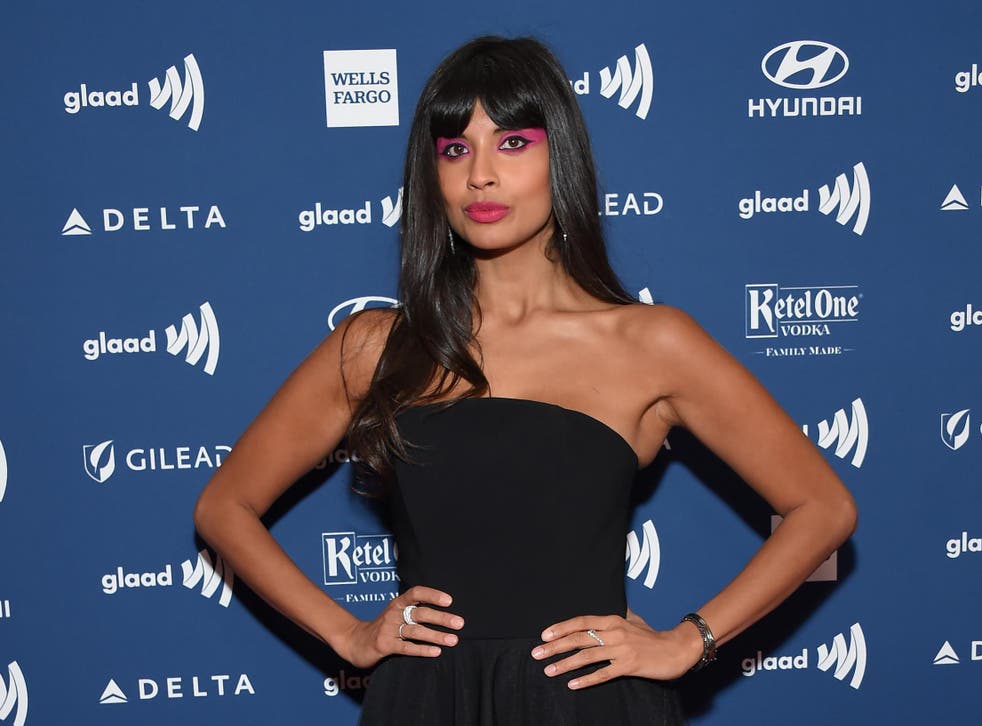 Jameela Jamil says she tried to take her own life six years ago: 'I'm so lucky that I survived'
'Things can turn around. I promise'
Jameela Jamil has said she tried to take her own life six years ago, urging those who are struggling with mental health issues to seek support.
On Thursday, to mark World Mental Health Day, the actor and activist published a tweet detailing how she previously suffered from post-traumatic stress disorder (PTSD).
In the tweet, The Good Place star opened up about attempting suicide, stating that she feels "lucky" to be alive.
"Today is #WorldMentalHealthDay. This month, six years ago, I tried to take my own life," Jamil wrote.
"I'm so lucky that I survived, and went on to use EMDR to treat my severe PTSD."
EMDR (Eye Movement Desensitisation and Reprocessing) is a form of psychotherapy that is used to help people who have suffered from traumatic experiences.
Jamil added that those who are unsure where to turn to for help with mental health issues should "hang on just a bit longer".
"Ask for help if you need it. Because things can turn around. I promise," the I Weigh founder said.
In a second tweet, Jamil stated that there is "so much work to do in improving awareness and mental health care".
Sow Ay illustrations on mental health

Show all 18
"We need to further de-stigmatise the conversation around asking for help," the 33-year-old said.
Several people responded to Jamil's tweet, some thanking her for her message and others opening up about their own mental health struggles.
"I've had the hardest year imaginable," one person wrote.
"It takes all my energy to wake up in the morning, but I keep doing it. I hope to be better one day, I miss who I used to be."
"Thank you for being so vulnerable and brave online for the rest of us," another commented.
Support free-thinking journalism and attend Independent events
Earlier this week, Jamil spoke out about suffering from cancer twice.
In response to a derogatory, ageist remark she received online, the actor said: "As someone who has been chronically ill my whole life, and had cancer twice, I find it EXTREMELY offensive that there is a cultural taboo around ageing."
In a further tweet, Jamil added: "It is a sickness of our society to look at ageing as anything other than an achievement/privilege."
If you are in need of mental health support, you can contact the free Samaritans helpline on 116 123, email jo@samaritans.org or visit www.samaritans.org to find details of your nearest branch.
Register for free to continue reading
Registration is a free and easy way to support our truly independent journalism
By registering, you will also enjoy limited access to Premium articles, exclusive newsletters, commenting, and virtual events with our leading journalists
Already have an account? sign in
Register for free to continue reading
Registration is a free and easy way to support our truly independent journalism
By registering, you will also enjoy limited access to Premium articles, exclusive newsletters, commenting, and virtual events with our leading journalists
Already have an account? sign in
Join our new commenting forum
Join thought-provoking conversations, follow other Independent readers and see their replies