Judi Dench says failing eyesight caused her to give up driving: 'I just know I'll kill somebody if I get behind the wheel'
Giving up driving was 'one of the most traumatic moments' of actor's life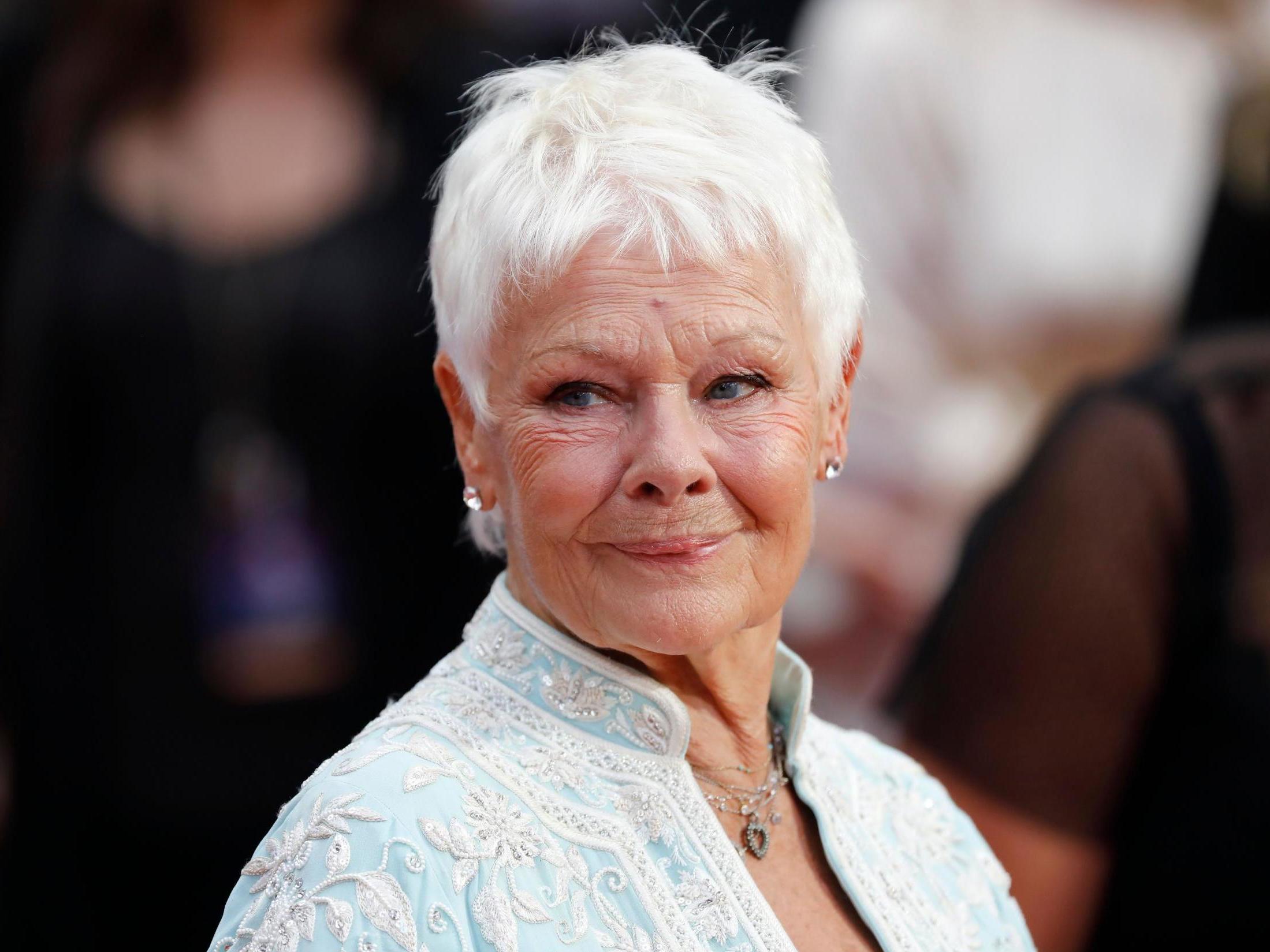 Dame Judi Dench has opened up about her faltering eyesight, saying that giving up driving as a result of her failing vision was "absolutely appalling".
In 2012, Dench revealed she had been diagnosed with macular degeneration, a degenerative eye condition which is the biggest cause of sight loss in the UK, according to Macular Society.
However, it wasn't until 2017 that the Oscar winner stopped driving.
"A couple of years ago I stopped driving, which was one of the most traumatic moments of my life. It was absolutely appalling," Dench told Radio Times in the latest issue of the magazine.
"But I just know I'll kill somebody if I get behind the wheel of a car now."
The 84-year-old added that she can no longer read the newspaper, books or do the crossword. "But, you know, you cope," Dench said.
The dame is unsure when she may lose her vision entirely, saying that she doesn't ask for the predictions of medical professionals.
"I don't want to say. I can see enough... You adapt to it. So I ignore it altogether," Dench stated.
While her failing eyesight may prevent her from reading the news, it also saved the actor from a scare during a recent close encounter with a crocodile.
Dench recently travelled to the island of Borneo to film Judi Dench's Wild Borneo Adventure, a nature programme due to air on Tuesday 2 July on ITV.
Health news in pictures
Show all 40
During a late-night boat trip on the Kinabatangan River, Dench found herself metres away from a baby crocodile.
While speaking at a screening of the television show at the Royal Geographical Society in London, the Philomena star explained that multiple people had been crammed onto the small "febrile" boat.
"I thought we could never get any more people in, and we had [our guide] crouched at the front, and everyone going: 'Oh look, eyes over there, look at the eyes'.
"Thank god I am shortsighted so I couldn't see anything."
Support free-thinking journalism and attend Independent events
During her interview with Radio Times, Dench expressed her concern that the artistic work of Harvey Weinstein and Kevin Spacey will be forgotten due to the allegations of misconduct made against them.
"Are we going to negate 10 years at the Old Vic and everything that he did [as artistic director] – how wonderful he's been in those films?" Dench asked, with regards to Spacey.
"Are we just not going to see all those films that Harvey produced?" the veteran actor added.
Dench was one of the first celebrities to make a public statement denouncing Weinstein, saying she was "horrified" by his alleged actions.
Join our commenting forum
Join thought-provoking conversations, follow other Independent readers and see their replies