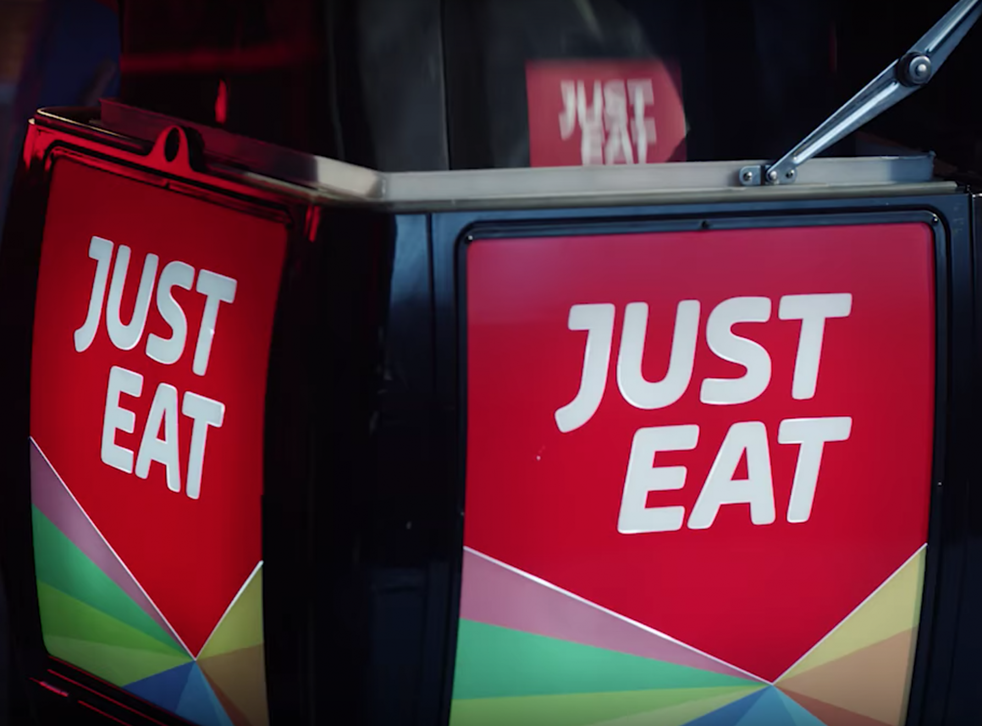 Restaurants on Just Eat providing 'life-threatening allergen information', investigation finds
Food businesses are legally required to provide information about 14 major allergens
Several restaurants listed on the Just Eat platform have been providing incorrect information concerning food allergens that could be "life-threatening", a BBC Panorama investigation has discovered.
The takeaway delivery service currently asks customers to enquire with restaurants directly if they have a food allergy.
However, even when customers do so, they're not guaranteed to receive accurate information about the ingredients that their food contains.
BBC Panorama reporter Tina Daheley pretended to be a customer with food allergies when ordering food at restaurants through Just Eat.
She ordered a chicken chow mein dish from Tong Feng House in Greater Manchester, a restaurant that has five-star customer views on the Just Eat app but a zero-star hygiene rating from the Food Standards Agency.
Despite being assured that the dish didn't contain any wheat, this claim proved to be false when the food was sent for scientific testing.
Daheley also ordered a burger without a bun from Mama Mia Pizza in Birmingham, another restaurant with a zero-star hygiene rating.
The reporter was incorrectly informed by an employee that the burger didn't contain any wheat.
In another instance, Daheley called Karo's Pizza in Liverpool to ask whether it would be safe for her to eat their cheese burger as an individual with a wheat allergy, a question that the employee on the phone was unable to confidently answer.
Six healthy breakfast recipes to try

Show all 6
The investigation also uncovered the fact that more than 100 restaurants on Just Eat are labelled as a "Local Legend", despite having a zero-star hygiene rating.
Shirley Cramer CBE, Chief Executive of the Royal Society for Public Health (RSPH), emphasises the importance of providing customers with trustworthy information when it comes to hygiene standards in restaurants.
"The food hygiene rating system is vastly important for us understanding how good a restaurant is," she states.
"To have a zero rating I don't think in anybody's mind would be a local legend."
Support free-thinking journalism and attend Independent events
Following the BBC Panorama investigation, Karo's Pizza has stated that it's going to undergo a new hygiene inspection, and Tong Feng House is going to retrain its team.
Karo's Pizza and Mama Mia Pizza also said that their employees didn't understand the questions asked by Daheley concerning food allergens.
A Just Eat spokesperson sent The Independent a statement revealing that the company has launched an immediate investigation.
"We were concerned to learn about the restaurants not providing accurate information, which falls below the standards we expect," they state.
"Whilst it is a restaurant's responsibility to ensure they are compliant with the law, we actively work to raise standards.
"We offer free accredited food hygiene training, including on allergens, to any restaurant that signs up to our platform and also invest to improve education and awareness."
The BBC Panorama investigation Takeaway Secrets Exposed is airing on 14 January at 8.30pm on BBC One.
Register for free to continue reading
Registration is a free and easy way to support our truly independent journalism
By registering, you will also enjoy limited access to Premium articles, exclusive newsletters, commenting, and virtual events with our leading journalists
Already have an account? sign in
Register for free to continue reading
Registration is a free and easy way to support our truly independent journalism
By registering, you will also enjoy limited access to Premium articles, exclusive newsletters, commenting, and virtual events with our leading journalists
Already have an account? sign in
Join our new commenting forum
Join thought-provoking conversations, follow other Independent readers and see their replies