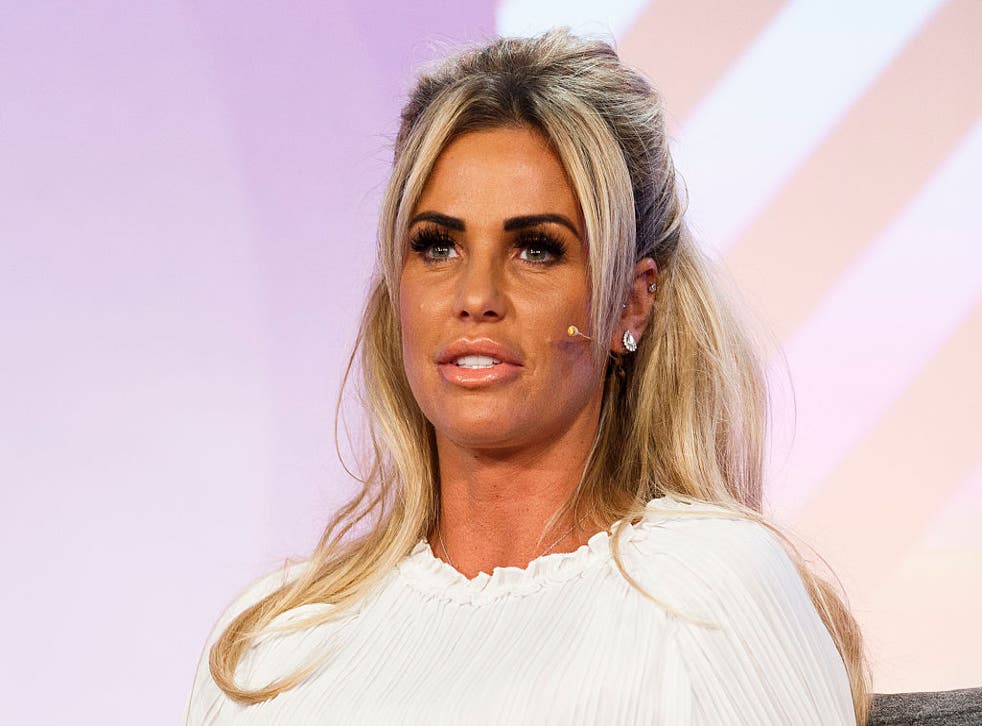 Katie Price's nutrition products condemned as 'dangerous' by nutritionists and dieticians
'Not all the health claims seem to be EU compliant'
Nutritionists and dieticians have spoken out to express their concerns over Katie Price's range of nutrition products and supplements.
Price's range of products includes powdered mixes for breakfast shakes, meal replacement drinks and recovery and hydration "energy boosters."
The website claims that the meal replacement shakes reduce "compulsive snacking, sugar cravings, hunger pangs between meals and promote weight loss and a positive mood."
However some nutrition experts are concerned about Price's range of products.
"It's really disappointing to see someone use their public profile to share an unhealthy relationship with food," Harley Street Nutritionist Rhiannon Lambert told The Independent.
"Suggesting these meal replacement shakes contain ingredients that are scientifically proven to decrease weight is very dangerous. Such unqualified diet advice can have an unhealthy influence on impressionable children and teenagers or those struggling with an eating disorder.
"Like with any calorie-restricting diet, the very mindset of giving up normal balanced meals and swapping them for a shake has a negative impact our mental health not to mention depriving you of essential nutrients and vitamins."
Nutrition consultant Ian Marber has also raised concerns about the claims Price makes about her products.
"Celebrity endorsement always draws attention to products but also to their attributes," Marber explained to us. "In this case not all the health claims seem to be EU compliant which is disappointing."
And many nutrition experts who've assessed Price's products believe the range is simply another way to make money by profiting from people's body insecurities.
"Selling supplements, especially protein supplements, is an easy way to make money," specialist registered dietician Nichola Ludlam-Raine explained to The Independent. "Whey protein is a fairly cheap ingredient that companies can make a lot of profit on when sold in fancy packaging.
"Although useful in the right scenarios, protein supplements are often mis-sold as the only answer to weight loss, with misleading claims attached to them. I hope that she has employed a registered nutritionist or dietician to give out credible advice to potentially vulnerable people."
The Independent has contacted Katie Price Nutrition for comment but is yet to hear back.
Join our new commenting forum
Join thought-provoking conversations, follow other Independent readers and see their replies