Khalid opens up about social anxiety
'Making friends used to be so easy', the singer tweeted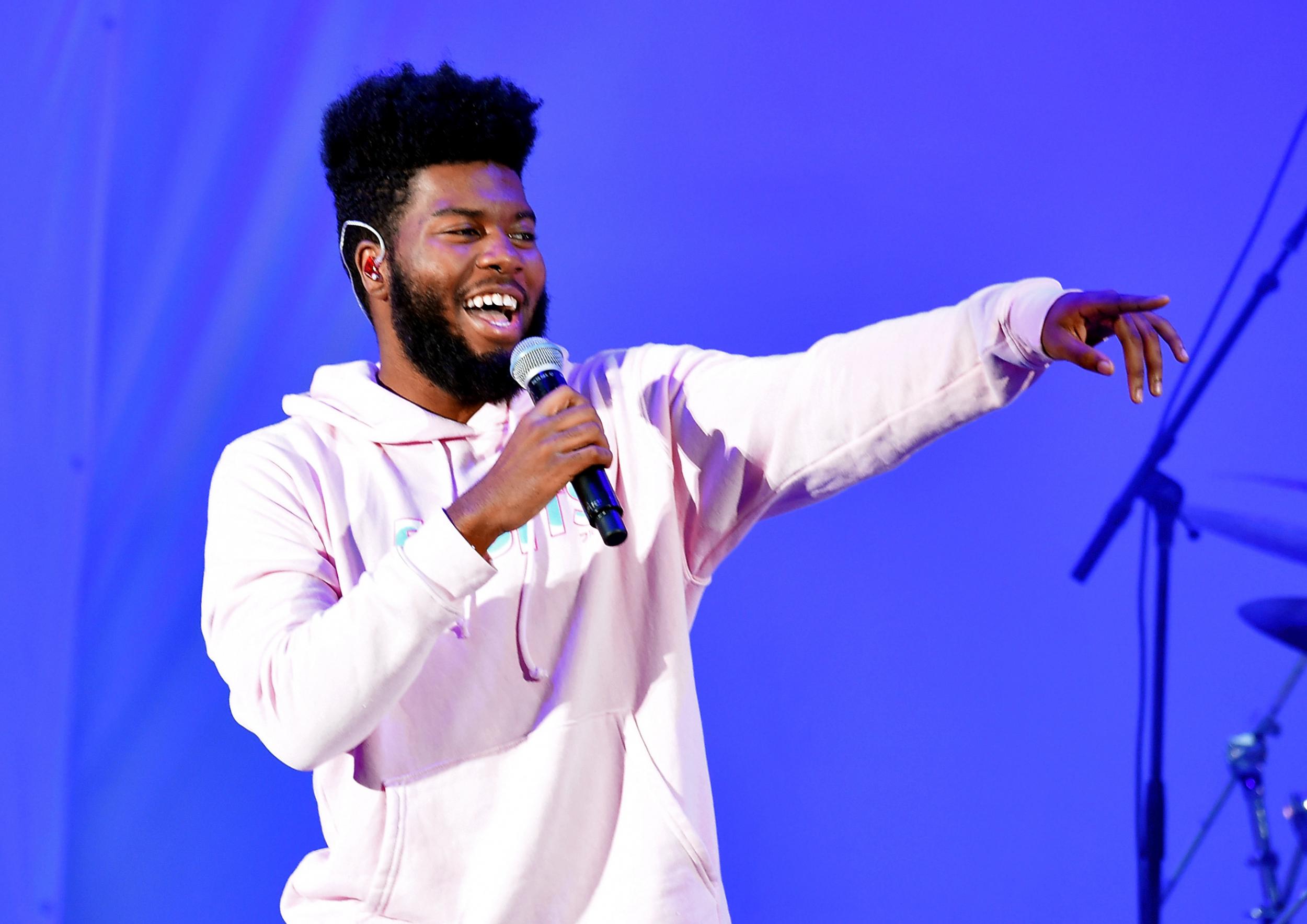 Singer songwriter Khalid has opened up about experiencing social anxiety, explaining that he feels a lot of pressure constantly being in the public eye.
Since the release of his debut album American Teen, Khalid's career trajectory has been swift.
The 20-year-old was awarded Best New Artist at the 2017 MTV Video Music Awards, in addition to being nominated for the same accolade at the Grammys this year.
While Khalid has achieved impressive levels of success, the intensity of being in the spotlight has been taking its toll on his mental health, the singer shared on Twitter.
He revealed how his social anxiety has been affecting his ability to forge new relationships, with many responding to him with messages of encouragement and support.
"Shoutout to social anxiety haha" he tweeted to his 2,500,000 followers.
He explained that he finds it difficult not to overthink when meeting new people.
"Was just thinking, it's like, I want to make new friends but s***... it's HARD. All this pressure in my chest, all the overthinking, etc.," he wrote.
"You just end up staying inside and s*** bc going out gets soooo difficult."
Khalid said that he hasn't always felt this way, as making friends used to be a lot easier when he was younger.
"It's something I've gained I feel like," he wrote. "Making friends used to be so easy and s*** now I'm like... let me just go home."
The media attention that Khalid receives on a daily basis has been making his social anxiety worse, he wrote.
"I've always wondered what being a celebrity with social anxiety is like cuz ur [sic] always exposed to massive groups of people," one fan wrote.
"Going out in public is a little hard, being recorded non stop, everyone staring at you and s***," Khalid replied.
Social anxiety is defined as being the "fear of being judged and evaluated negatively by other people, leading to feelings of inadequacy, inferiority, self-consciousness, embarrassment, humiliation, and depression," according to the Social Anxiety Institute.
It's one of the most common forms of anxiety, the National Institute for Health and Clinical Excellence states, often developing when an individual is around 13 years old.
Numerous people have been opening up about their own experiences of having social anxiety in response to Khalid's candid tweets.
"Social anxiety really tries to stop us from having dope friends man it's rough," one person wrote.
Sow Ay illustrations on mental health
Show all 18
"I have social anxiety and I really look up to you," another person commented.
Rapper Missy Elliott also joined in the conversation, writing: "Anxiety is real... I know."
Kim-Joy Hewlett, finalist of this year's series of The Great British Bake Off, recently spoke about experiencing severe social anxiety as a child.
She revealed that she wouldn't speak to anyone while she was at school, as she didn't want people to know that she could talk.
Support free-thinking journalism and attend Independent events
If you think that you may be experiencing anxiety, you can contact charities Anxiety UK, Mind or No Panic for guidance and support.
Join our commenting forum
Join thought-provoking conversations, follow other Independent readers and see their replies