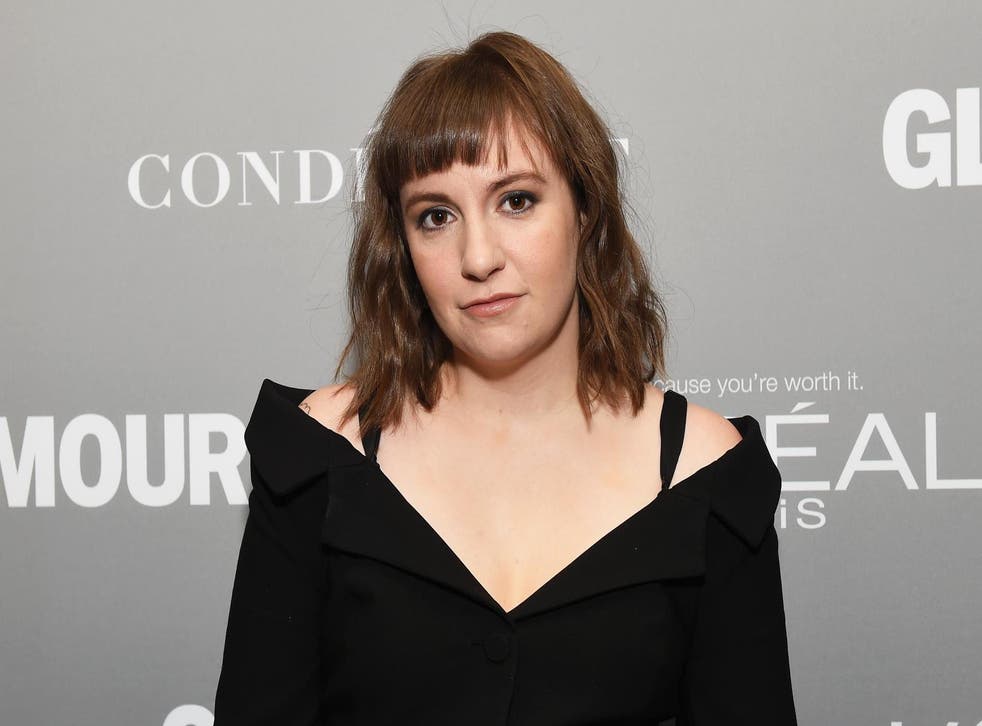 Lena Dunham shares hospital photo following surgery to remove left ovary
'A big lesson I've learned in all this is that health, like most things, isn't linear - things improve and things falter'
Lena Dunham has posted a photo on Instagram of her lying on a hospital bed after having surgery to remove her left ovary.
The Girls creator has spoken frankly in the past about suffering from various health issues, having undergone a hysterectomy in 2017 in an effort to treat her severe endometriosis.
In her recent post, she explains how the ovary had been removed as it had become surrounded by thickened scar tissue and was causing her immense discomfort.
"Yesterday I had a two-hour surgery to remove my left ovary, which was encased in scar tissue and fibrosis, attached to my bowel and pressing on nerves that made it kinda hard to walk/pee/vamp," she writes.
"Over the last month it got worse and worse until I was simply a burrito posing as a human."
Earlier this year, Dunham wrote an essay that was published in Vogue about her decision to have a hysterectomy at the age of 31.
She explained that she had been admitted to hospital three times in 2017 as a result of her endometriosis, a condition where the tissue that lines the womb, called endometrium, can be found in other areas of the body such as the ovaries and the fallopian tubes.
A number of people found Dunham's choice to have a hysterectomy in order to treat her endometriosis problematic, as there is no known cure for the condition.
However, others have left comments on Dunham's social media accounts saying that her hysterectomy should have "fixed" her pain, a remark that she addresses in her recent Instagram post.
"A lot of people commented on my last post about being too sick to finish promoting my show by saying my hysterectomy should have fixed it (I mean *should* is a weird one)," she writes.
Support free-thinking journalism and attend Independent events
"That I should get acupuncture and take supplements (I do). That I should see a therapist because it's clearly psychological (year 25 y'all. These are the fruits!).
"But a big lesson I've learned in all this is that health, like most things, isn't linear - things improve and things falter."
Dunham acknowledged that she's privileged to have health insurance and to have access to medical care, which isn't available to everyone in the US.
She recently opened up about suffering from fibromyalgia, a long-term condition that causes chronic pain all over the body.
Join our new commenting forum
Join thought-provoking conversations, follow other Independent readers and see their replies