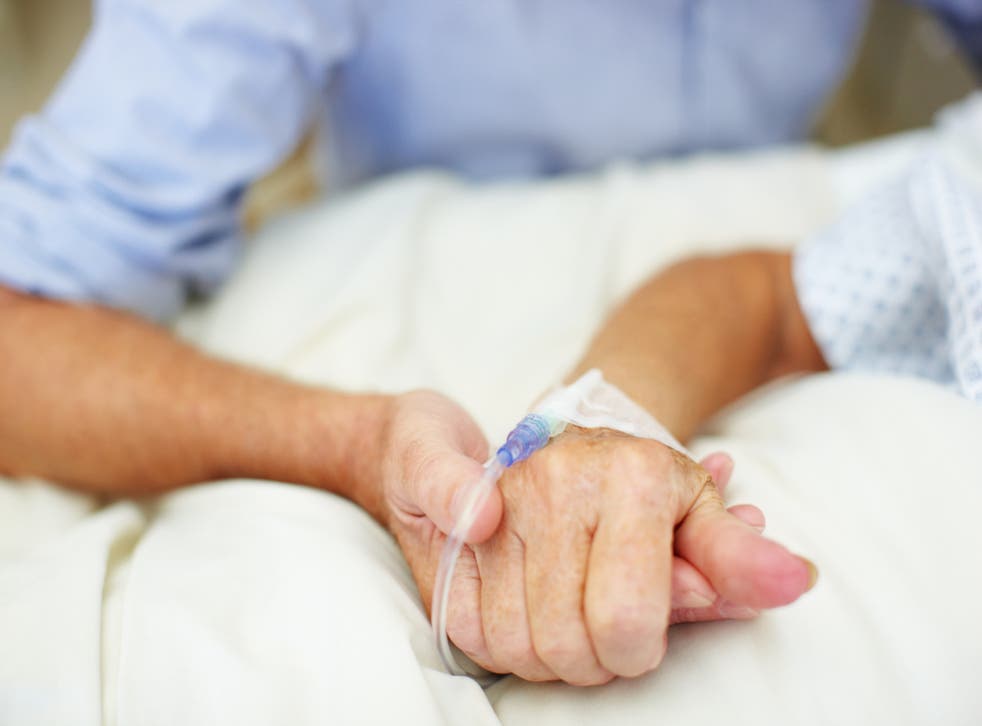 The dad on a mission to keep his wife company while she is isolated for cancer treatment
He stayed outside her room "the entire time"
Mackenna Newman, a 17-year-old from California, may well have the sweetest dad in the world right now.
Her mother Marci, who was diagnosed with thyroid cancer last October, spent last week in isolation during her radiation treatment.
But on Friday, Mackenna tweeted a photo of her dad Jon's touching answer to their separation.
"My dad set up a desk at her door to keep her company and I'm crying".
Mackenna said her dad stayed outside her mother's room "the entire time", and Marci said that this is not unusual for Jon:
"Jon goes to every doctor's appointment, every blood test, every surgery, every radiation. And as you can see, if he can't be by my side he is as close as he can get."
Mackenna wanted to celebrate her parents' relationship by posting the photo online, and it's already attracted a lot of love on twitter. Amongst plenty of emojis, one twitter user retweeted the photo, adding: "this is the cutest thing ever, I can't".
She was not alone.
Kate Meck, who previously had thyroid cancer, commented on the photo when it featured in a Buzzfeed article to say: "I can tell you… This is so sweet… My mom had to leave food on the corner of my dresser and walk out quickly. It was so hard. This is just incredibly sweet."
Brenna Newell, whose dosage was 150 mCi, told a similar story, commenting: "That's what my kids and hubby did as well. I could open the door and as long as we were six feet apart we could talk."
"I just thought it was sweet because they are so in love. The amount of love I've received is crazy and I didn't expect any of it, but I'm so grateful," Makenna said.
Join our new commenting forum
Join thought-provoking conversations, follow other Independent readers and see their replies