McFly star Harry Judd opens up on struggles to bond with newborn son Kit
'It's okay to talk about it and say it's not easy'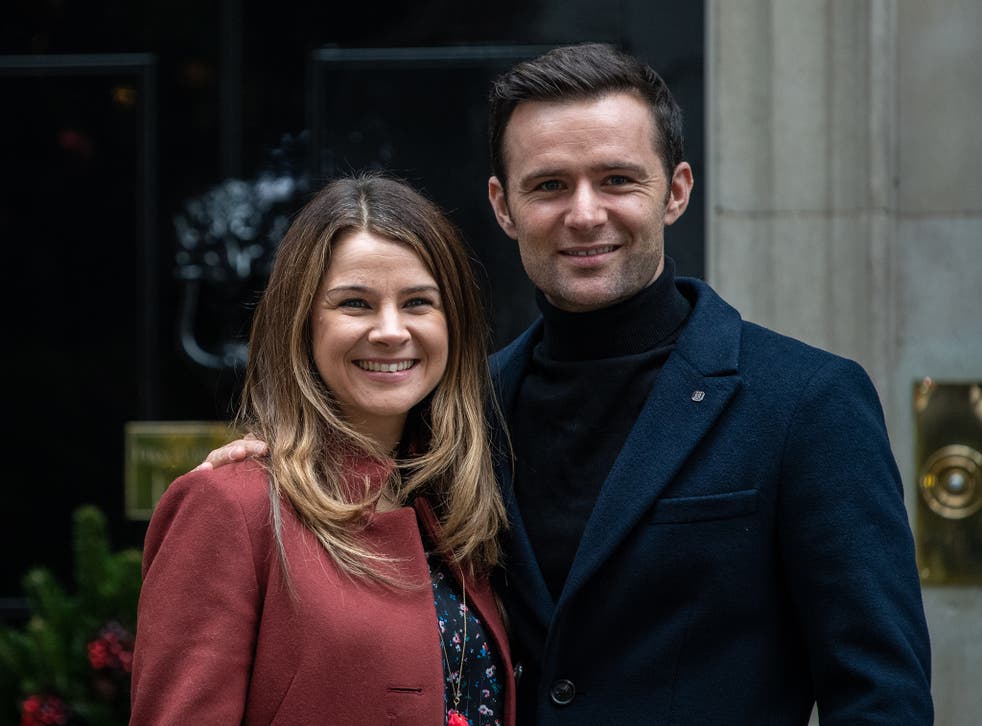 McFly drummer Harry Judd has discussed the struggles of being a father in a bid to open up honest conversations about parenting.
The musician and his wife Izzy welcomed their son Kit in August 2017, but Judd admits that he struggled to bond with his son when he was born.
"I didn't feel an instant connection with my son as well when he was born and I've spoken to quite a lot of parents who've felt that and the feelings that come with that are quite strange,"he said.
"Don't get me wrong I'm completely besotted with Kit now, but the first six months of his life were some of the trickiest months for us as parents and on our relationship and everything because it's really challenging and it adds new pressures to everything."
Judd added that while he and his wife consider themselves as "incredibly lucky" to have two happy, healthy children, that doesn't mean that they are immune to the common stresses that face parents.
Meghan Markle's best pregnancy looks

Show all 11
"It's okay to talk about it and say it's not easy," the 33-year-old said in the interview in The Mirror.
The pair are also parents to Lola, three, but while Judd and his wife – who is a former violinist for Britain's Got Talent electronic string quartet Escala – haven't ruled out the possibility of having more children in future, the "Obviously" hitmaker said the prospect isn't currently on the cards.
"At the moment, we barely have time to discuss the option," he added.
"You get into bed and you're so exhausted and we need to talk about the other things in life, like bills or admin so actually finding time to have a conversation about a third child is not really doable.
"We're both working as well and our schedules are so random."
In light of his experience as a father-of-two, Judd urges parents not to succumb to the pressures of striving for perfection.
He noted that "the reality is that no one is going to achieve perfection and you can only do the best job you can do as parents or as individuals and the reality of parenthood is often very different to how it's portrayed".
"It's a beautiful privilege to be a parent and it's the most incredible thing that's ever happened to me but it also comes with some very tough and challenging times.
"It's the most important job in the world so projects like this can only have a positive result."
Over the years, Judd and his wife have been open about choosing to undergo in vitro fertilisation (IVF) treatment to conceive their first child in 2016.
After conceiving their second child naturally, Judd's wife previously revealed she felt guilt for finding motherhood tough, given her experience with fertility issues.
'When you experience IVF or fertility problems, so much of your focus is on getting pregnant that you don't give that much thought to how your life is really going to change when you become a mum," she told The Metro in 2017.
"I think having gone through IVF, you sort of have a guilt. You don't want to complain about anything related to being a mum because it's desperately what you want, and what so many other women want. If you're having a tough day you almost feel guilty for finding it tough," she added.
"Especially when Lola was first born, I did struggle with it a little bit – why wasn't I in this complete blissful bubble? But it's overwhelming when you're responsible for this tiny little being – your life changes completely."
Register for free to continue reading
Registration is a free and easy way to support our truly independent journalism
By registering, you will also enjoy limited access to Premium articles, exclusive newsletters, commenting, and virtual events with our leading journalists
Already have an account? sign in
Register for free to continue reading
Registration is a free and easy way to support our truly independent journalism
By registering, you will also enjoy limited access to Premium articles, exclusive newsletters, commenting, and virtual events with our leading journalists
Already have an account? sign in
Join our new commenting forum
Join thought-provoking conversations, follow other Independent readers and see their replies