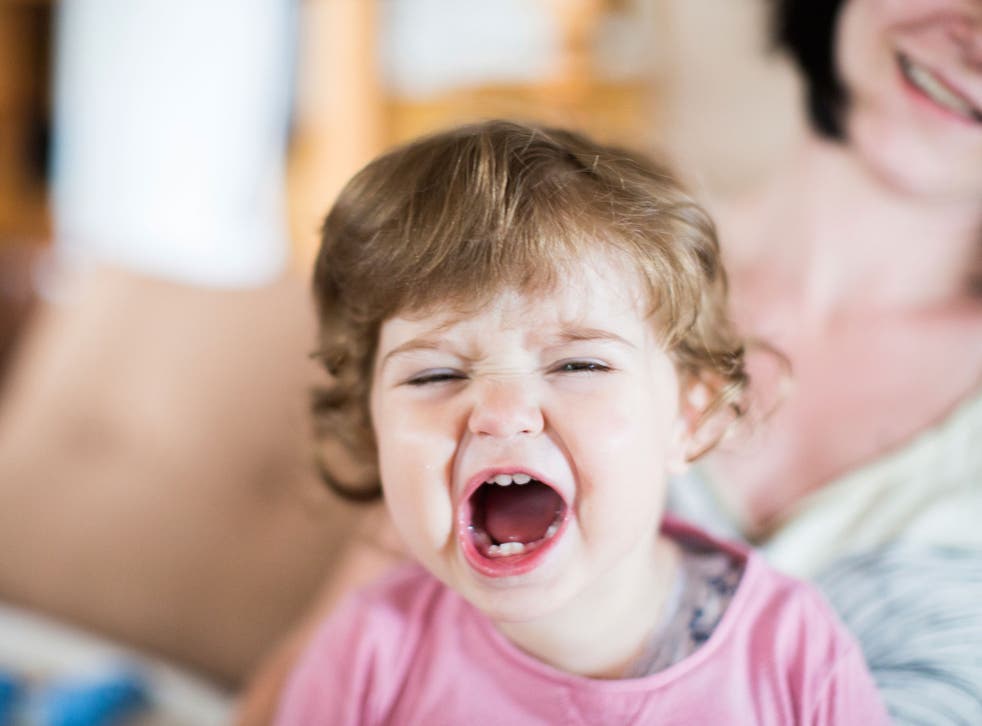 Mother reveals how her toddler's tantrum lead to her children being taken away by family services
'It was the worst moment of my life' 
A mother has recalled the "the worst moment" of her life when her toddler's temper tantrum lead her two young children being taken away by the authorities for almost a year.
The woman, only identified as Mary, was playing with her two young children at her parents-in-laws' home in the US when her toddler Vincent began acting up. When Mary asked him not to snatch his brother's toys and he wouldn't calm down, she placed him outside on the patio and watched him through a window just inches away, she told Mom.me.
A couple of hours later, police knocked on the in-law's front door and alerted her that she was being investigated for child abuse and endangerment. The police officers then interviewed Mary, her husband and Vincent for two hours as they awaited the arrival of a Department of Children and Family Services caseworker.
As the time neared midnight, Mary agreed to go to the police station rather than wait for the case worker.
The police then took her children out of bed and drove them away in a police car. "It was the worst moment of my life," she said.
The 20 best places to raise children in the UK

Show all 20
That night, Mary was kept in jail and charged with child neglect, while her children were physically examined and questioned. Meanwhile at home her husband was interviewed by a caseworker. The children were then taken locations unknown to the couple.
For days, the family and loved ones called the social services urging them to return their children. The authorities later revealed that the Vincent have been taken to a boy's home and the newborn in a holding facility for a foster home.
With the help of a family friend who applied for temporary custody of the children, the pair were returned from care two weeks later. But the newborn was vomiting and "his ears were filled with yellow goop" while the toddler appeared hungry and as if he hadn't been bathed. In the months that followed, the parents could only see their children twice a week in public, as the family's case went back and forth in the courts.
It later emerged that the authorities had tightened up their operation following the death of a child under DCFS protection.
By mid-January, the children were returned to the family and the case was dismissed.
In the UK, some 57,000 children need protection from abuse, according to the NSPCC.
The US case comes after the UK's National Institute for Health and Care Excellence earlier this year advised teachers to be vigilant of signs of child abuse.
Red flags included a child being sent to school unwashed or with injuries or prepubescent pupils behaving in a sexual way.
Register for free to continue reading
Registration is a free and easy way to support our truly independent journalism
By registering, you will also enjoy limited access to Premium articles, exclusive newsletters, commenting, and virtual events with our leading journalists
Already have an account? sign in
Register for free to continue reading
Registration is a free and easy way to support our truly independent journalism
By registering, you will also enjoy limited access to Premium articles, exclusive newsletters, commenting, and virtual events with our leading journalists
Already have an account? sign in
Join our new commenting forum
Join thought-provoking conversations, follow other Independent readers and see their replies