My (very) early retirement at 33

Show all 2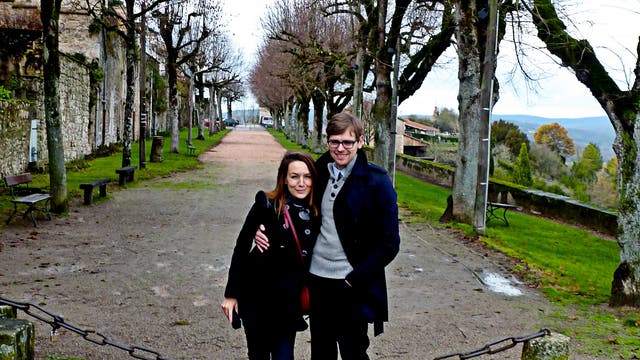 My (very) early retirement at 33
Ed Hawkins decided a life of leisure would be wasted on his old age. So he opted to quit his job now and save the rat race for later. And he's not the only one
Cast your eyes over your workplace. You might see 100 or so people. Statistically five of your busying or bone-idle brethren will be dead before they reach retirement age.
Could be you. Could be me, I thought. So at the age of 33, I decided to retire. Last August, I gave up my job as a journalist, rented out my London flat and with my girlfriend – who heartily agreed with the plan – moved to the south-west of France. Hectic city life and economic blues were swapped for country walks and fireside chats.
Fear – and yes, OK, a tinge of weariness – was the catalyst. I worried that I was wasting the best years of my life blinking at a computer screen. And that when eventually I did pack up work, I would have hours to kill but only aching, weary joints to strike a feeble blow.
Even the Office for National Statistics backs up this notion. The healthy life-expectancy of the average UK male is 74. This is three years younger than the recently-hiked state pensionable age. Besides, in these times of austerity who knows how long we may be forced to work... 70? 75?
The solution seemed obvious, if a little risky: retire now and work later. Youth is wasted on the young, they say… but surely retirement is wasted on the old?
Many will think us foolhardy, as did some of our friends and family, not to mention bosses. But I've discovered we're not the only ones who've chosen to live like pensioners, decades before our time. Having been in France for six months, we've met other couples who want to enjoy life in their prime and received news of friends back home who've likewise ditched high- powered careers.
These are not work-shy layabouts or trustafarians, either. They are ambitious professionals in their mid-30s or early 40s.
As for me, I have worked hard. I started as a journalist at 17 and had not stopped since. Early shifts, night shifts, weekends, Bank Holidays and Christmases: check.
And what was it all for? I got halfway up the ladder and realised I'm afraid of heights – or to be precise, professional responsibility and the attendant drudgery. It should not matter that I feel this way. I am not married, I don't have kids and am damn lucky to be solvent. This is the time to relish temporary freedom.
Any doubts, fortunately, were allayed when it transpired that with careful budgeting and income from my flat, a simple, stress-free life in France was a realistic possibility. Simple being the operative word. With a tight budget, the customary trappings of London life would have to be forgotten. We found a cosy gîte near Toulouse and travelled down in our beaten-up VW camper, an obstinate vehicle that occasionally required a push start.
So here we are, having spent the winter wining, walking and reading books by the wood burner. Stress has been reduced to wondering whether the fire will condescend to spit and crackle into life.
The summer promises the chance to perfect my petanque game with the locals, to lounge by the pool and taking supper on sun-baked terraces.
Our friends joke that we are a "bit young to be living like pensioners", but we counter that by telling them the daily grind seems a generation away.
Certainly those who have also opted out share that view. Yvonne and Iain Morton live in the next village and gave up their jobs as IT consultants in the City for la vie Francaise. They began a Grand Designs-style building project in 2003, converting disused tractor sheds into a home. In 2009, when Yvonne, 43, took redundancy, they moved here full-time. Iain stopped work 18 months ago when he was 43.
"Working in the City was full-on," Yvonne says. "I spent the last five years always on call. I travelled a lot and saw more of Heathrow than home. I was on my BlackBerry at six in the morning and it was the last thing I checked at night. Enough was enough. So I've retired. Now we grow our own vegetables, go skiing in the Pyrenees in the winter or swim every day in the summer.
"It's relatively cheap to live here. Baguettes, wines and cheese don't cost that much. We have an income from rental flats in London so we don't need to work. Iain takes on contract work now and then to keep his hand in or if it's an opportunity to work with people he really likes. And I know I can always do the same."
The ability to return to work was a safety net which allowed another friend, Leonora Landau, 33, to leave her job as a lawyer for "retirement" in Argentina. "I knew I could always return," she says. "And I don't believe these days that people have to stay in the same line of work for 30 years.
"This isn't something older generations understand, though. When I told my dad, he said: "Don't be so ridiculous". I think he just couldn't understand why I wanted to do it at this time of my life when I should be settling down. He's worked in the same office for his entire career and couldn't understand the concept of this break."
Instead of returning to a "cold" London flat on a Monday night, Leonora was able to enjoy the "outdoor" culture of Buenos Aires. "You pack more into the days," she says. "You eat late, have a drink outside at a bar or go to a tango club. It beats a grey, wet London."
There are risks, of course. I am not as fortunate as Yvonne and Iain, who can take on a contract whenever they fancy. Work is certainly not guaranteed when I decide to return to London.
There is also a question mark about successful repatriation. If a job is found, how to overcome the daily grind of self-doubt, to tolerate the early-morning starts and office politics once more?
Still, it will surely be worth it for the sweltering Monday afternoons when I can sit by the pool with a vin rouge in hand, listening to the rustle of hazy vineyards. Normally at that time I would be slumped at a desk, listening to the hack and whirl of the coffee machine. Now honestly, which would you prefer?
A longer working life
A man or woman in their early thirties will reach their state pension at 68, a year later than people in their 40s and two years older than those in their 50s.
The number of people taking early retirement in the UK is decreasing. Between December 2012 and February 2013, 1.37m people took retirement before the age of 65, down 109,000 from the same period the previous year.
The decrease reflects the gradual change to the state pension age – from 60 up to 65 – for women born on or after 6 April 1950, resulting in fewer women retiring before turning 65.
The average life expectancy for a UK male is 78, with females outliving them by four years. But healthy life expectancy is just 64 for men and 66 for women, two or four years before 20 or 30-somethings get their state pension.
Imogen Blake
Register for free to continue reading
Registration is a free and easy way to support our truly independent journalism
By registering, you will also enjoy limited access to Premium articles, exclusive newsletters, commenting, and virtual events with our leading journalists
Already have an account? sign in
Register for free to continue reading
Registration is a free and easy way to support our truly independent journalism
By registering, you will also enjoy limited access to Premium articles, exclusive newsletters, commenting, and virtual events with our leading journalists
Already have an account? sign in
Join our new commenting forum
Join thought-provoking conversations, follow other Independent readers and see their replies