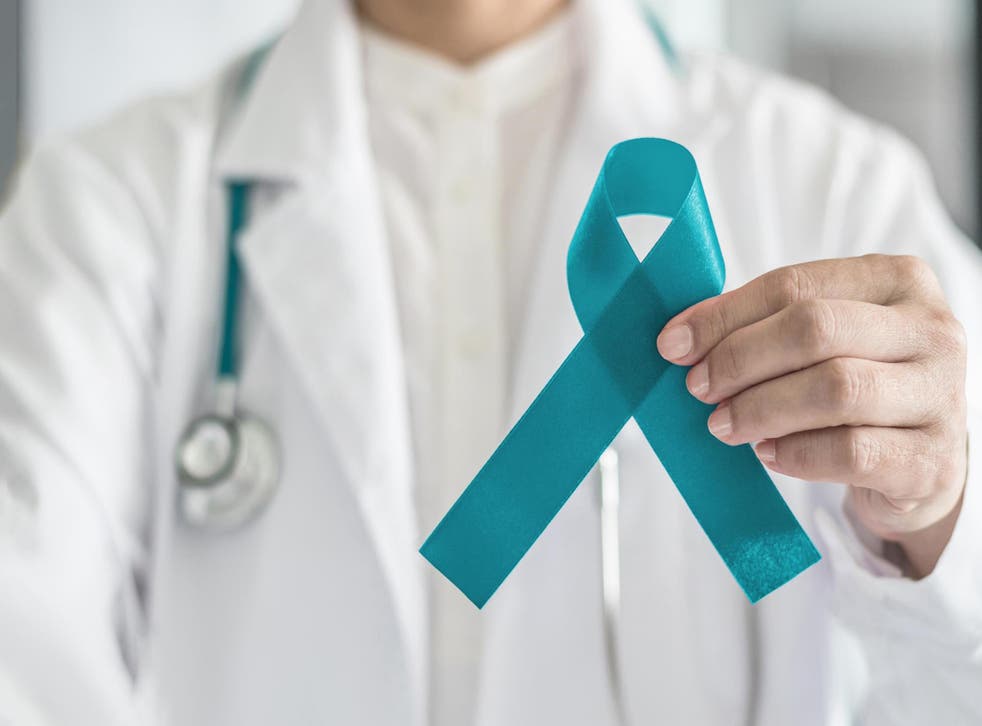 Fifth of women wrongly believe a smear test may detect ovarian cancer
The confusion could be putting millions of women's lives at risk
One in five British women wrongly believe that a smear test can detect whether or not they have ovarian cancer, new research claims.
A survey conducted by the charity Target Ovarian Cancer and YouGov found that more than five million women might be putting their lives at risk due to this confusion, given that ovarian cancer is the UK's deadliest gynaecological cancer.
Smear tests are designed to detect for cervical cancer, but no such screening programme exists for ovarian cancer, meaning having a solid awareness of symptoms is key for early detection.
There is also no vaccine, unlike cervical cancer, which may be prevented through the HPV vaccine.
Target Ovarian Cancer hopes to tackle these common misunderstandings by raising awareness for the symptoms of ovarian cancer, which include persistent bloating, loss of appetite, tummy pain and needing to urinate more often or urgently.
Mastectomy: Stand Up To Cancer launches powerful photo campaign

Show all 13
Annwen Jones, chief executive of Target Ovarian Cancer, said: "We need to combat the confusion around ovarian cancer and cervical screening, because while smear tests are a vital tool in public health, a similar option simply does not exist in ovarian cancer."
Health officials have been campaigning to encourage women to attend smear tests in recent months after a recent study revealed that appointment attendance was at an all-time low.
In December last year, Public Health England revealed it was considering sending women DIY tests so they could examine themselves at home to make things easier. The governmental health body is also launching a campaign in March devoted to educating women on the importance of attending cervical screenings.
Jones acknowledges the benefits of these measures, but insisted that not enough is being done to combat ovarian cancer, which affects more than 25,000 women in the UK.
"While we welcome government investment in raising awareness of the cervical screening programme this March, the ovarian cancer community is painfully aware that 11 women die every day from ovarian cancer and we urgently need to see a national ovarian cancer symptoms awareness campaign. Women are still waiting."
Pat Taylor, 67, was diagnosed with ovarian cancer in 2017 and, like many other women, also thought her illness would've been detected via cervical screening.
She describes the diagnosis as "such a shock", adding: "Now I want all women to be vigilant of the symptoms of ovarian cancer," she says, "better awareness will save lives".
Join our new commenting forum
Join thought-provoking conversations, follow other Independent readers and see their replies