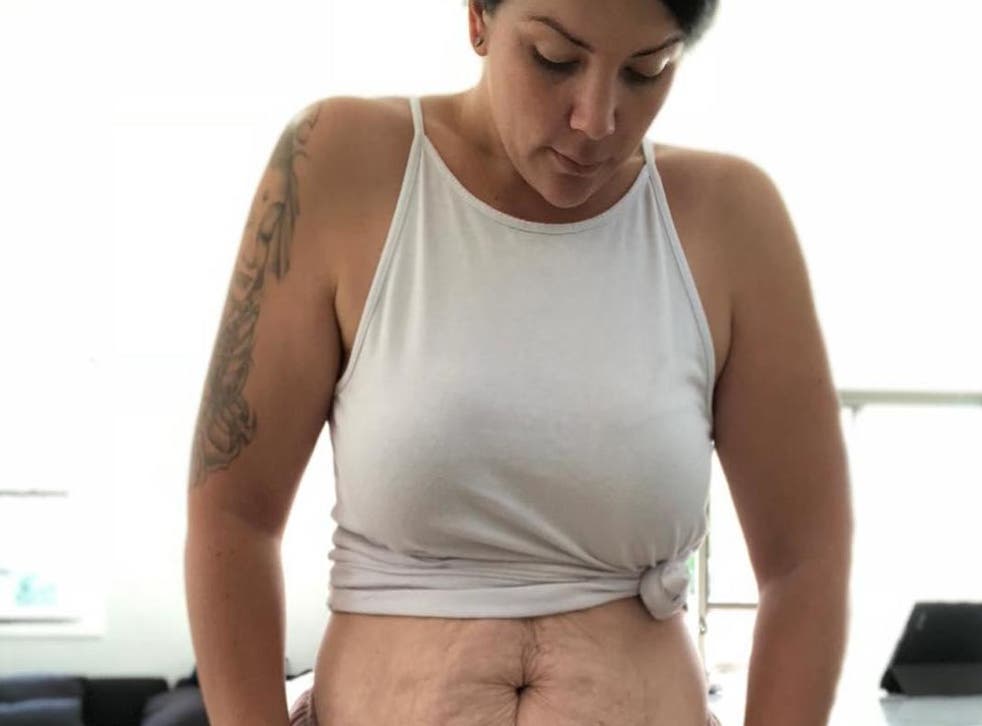 Mother shares reality of post-childbirth bodies in honest Instagram post
'I'll wear my battle wounds'
A mother has revealed the reality of struggling with body insecurities after giving birth in an honest Instagram post.
Mel Watts is a mother-of-four living on the Central Coast in New South Wales, Australia.
The mother, who blogs under the pseudonym The Modern Mumma, has 154,000 followers on Instagram.
She regularly shares snippets from her life with her four children, the youngest of whom was born in June last year.
Yesterday, Watts shared a post on Instagram showing the stretch marks that she has after undergoing a caesarean around seven months ago.
She admitted that she continually finds it difficult to cope with the impact childbirth has had on her body.
"I wish filtering this would make it look better. But it doesn't," she wrote.
"Forever a battle I'm battling, though the most insignificant battle for most.
"Revolting, disgusting, unflattering, repulsive just to make a few words I've often used on myself.
"But what for… something that happened because I brought my small people into the world.
"If this is what I have to remind me of the most precious gifts I was given then I'll wear my battle wounds."
Watts explained how the more weight she loses, the more loose skin appears around her stomach.
However, she feels it's important to encourage others to accept themselves, no matter what issues they may face.
"Bringing up another generation of people who will lead, create change and empower others in the future it is vital to teach them to accept themselves for who they are.
"Though something may seem small to you it might actually be a mountain hill to someone else.
"And if you are like me, be kind to yourself."
Watts' post has received over 15,000 likes on Instagram, with many people expressing how inspiring they find her raw honesty.
"I am so so self conscious of my tummy," one person wrote. "You are such a strong human being!!!
"I've never bounced back either, and that's okay."
Another individual thanked Watts for helping her learn to accept herself, writing: "Wow! Thank you for showing me that this too is beautiful!
"I have the same and as much as I hate my body for it, you have just shown me how beautiful it truly is."
Join our new commenting forum
Join thought-provoking conversations, follow other Independent readers and see their replies