Why Prince Harry's mental health message to men is so important, according to experts
'Men can often feel isolated and unable to tell people how they are feeling – a culture of men shouldering pain alone has developed'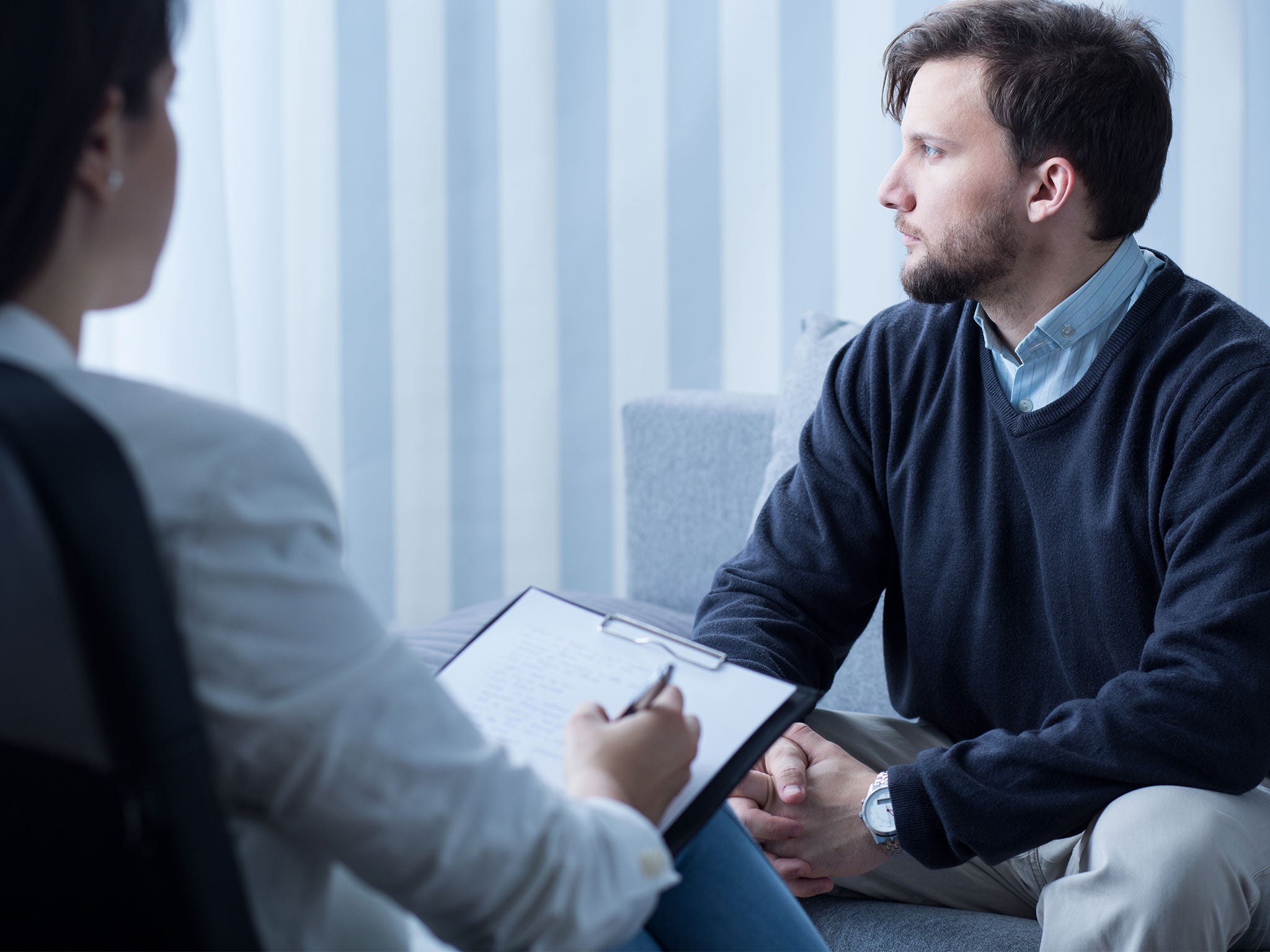 Mental health experts have joined Prince Harry in appealing to men to stop suffering problems in silence, and to seek help, as statistics show they often fail to do so - with deadly consequences.
In an attempt to break the stigma surrounding the issue, the heir to the throne revealed he underwent counselling to cope with negative feelings following the death of his mother when he was 12 years old.
He told The Telegraph how instead of being open about his grief he "shut down all his emotions" to the point where he was "very close to a complete breakdown on numerous occasions".
"My way of dealing with it was sticking my head in the sand, refusing to ever think about my mum, because why would that help?" he said.
"And then [I] started to have a few conversations and actually all of a sudden, all of this grief that I have never processed started to come to the forefront and I was like, there is actually a lot of stuff here that I need to deal with."
Prince Harry said he finally acted when his brother, Prince William, pushed him to address the issue.
He said he has met with a professional "more than a couple of times" and described the experience as being "great".
He is now encouraging more people to reach out to others in times of need and to normalise the conversation about mental health.
"The experience I have had is that once you start talking about it, you realise that actually you're part of quite a big club," he said.
Mental Health Awareness: Facts and figures
Show all 10
"I can't encourage people enough to just have that conversation because you will be surprised firstly, how much support you get and secondly, how many people literally are longing for you to come out."
The Prince's comments came as research showed reports of chronic depression are more than three times higher among women, yet men are three times as likely to commit suicide.
In 2014, some 10 per cent of the UK female population were reported to have chronic depression, compared to three per cent of men.
In the same year, 1,492 women committed suicide, compared to three times as many men, at 4,630 cases.
The gender gap in reports of chronic depression is bigger in the UK than it is in the average across European countries, being a slightly more even split of 5 per cent reports in men and 9 per cent in women.
Professor Green and Freddie Flintoff open up about mental health
However, the UK gender gap in suicide rates falls closely in line with the European average rates.
This suggests that ideas about what it means to be masculine are less evolved in the UK than they are in other European countries.
Cal Strode, a spokesperson for the Mental Health Foundation, agreed it was vital men felt able to talk about their emotions.
"Men can often feel isolated and unable to tell people how they are feeling – a culture of men shouldering pain alone has developed," he told The Independent.
"We need to challenge toxic ideas of masculinity that prevent openness and vulnerability in men.
"It takes real courage to be open and honest about mental health, but when suicide is the leading cause of death for young men, we all have a responsibility to push for cultural change."
, a comedian who lived with anorexia and depression for 10 years before seeking support, said men were far more prone to understating the difficulties they faced. Dave Chawner
"I think it's important to talk about gender when we talk about mental health, because the ways we're expected to deal with things is different," he told The Independent.
"Men are more likely to say something like 'I'm feeling a bit shit' when really they mean 'This is the worst I've ever felt in my life and I can't imagine feeling worse'."
Mind (www.mind.org.uk), Mental Health Foundation (www.mentalhealth.org.uk) and CALM (Campaign Against Living Miserably - www.thecalmzone.net) all offer information and support on the issues discussed in this article.
Join our commenting forum
Join thought-provoking conversations, follow other Independent readers and see their replies