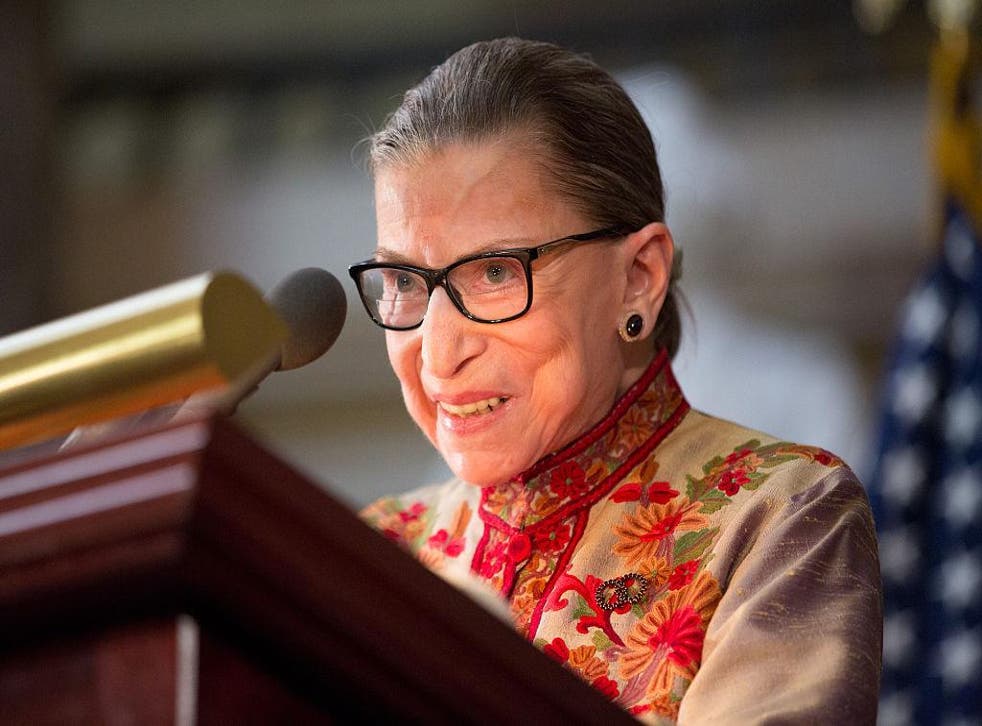 Bench like Ruth Bader Ginsburg: Details of Supreme Court Justice's punishing workout revealed
She's 83 years old, but you wouldn't guess it by the looks of her regime
Ruth Bader Ginsburg is an Associate Justice of the Supreme Court of the United States.
She does an incredibly intense workout with a personal trainer twice a week.
She's also 83 years old.
Despite Ginsburg's age, she is seemingly fighting fit - not just with her Liberal stance, but physically too.
When asked recently who the most important person in her life is, Ginsburg responded: "My personal trainer."
How much she was joking is unclear, as she must be pretty serious about her fitness.
The personal trainer in question is a man called Bryant Johnson, who has been training Ginsburg since 1999.
The exercise it takes to burn off high-calorie foods

Show all 10
And this is what her workout involves:
Bench-pressing 70 pounds, machine leg curls and leg presses, chest flies and lat pull-downs, one-legged squats, full push-ups, planks and squats with 12-pound dumbbell curls, amongst other cardio and exercises.
It's an insane-sounding workout that would be challenging for a lot of people a quarter of Ginsburg's age, and apparently she barely rests between exercises too.
When asked by Politico whether he thought US President Trump - who famously does little more exercise than golf - could complete Ginsburg's workout, Johnson perhaps wisely declined to comment.
Ginsburg's exercise regime is clearly not for the faint-hearted, but she's an inspiration to people of all ages.
Register for free to continue reading
Registration is a free and easy way to support our truly independent journalism
By registering, you will also enjoy limited access to Premium articles, exclusive newsletters, commenting, and virtual events with our leading journalists
Already have an account? sign in
Register for free to continue reading
Registration is a free and easy way to support our truly independent journalism
By registering, you will also enjoy limited access to Premium articles, exclusive newsletters, commenting, and virtual events with our leading journalists
Already have an account? sign in
Join our new commenting forum
Join thought-provoking conversations, follow other Independent readers and see their replies