Senna: Why detox teas containing this ingredient are dangerous
'Drink this tea and you'll look like me'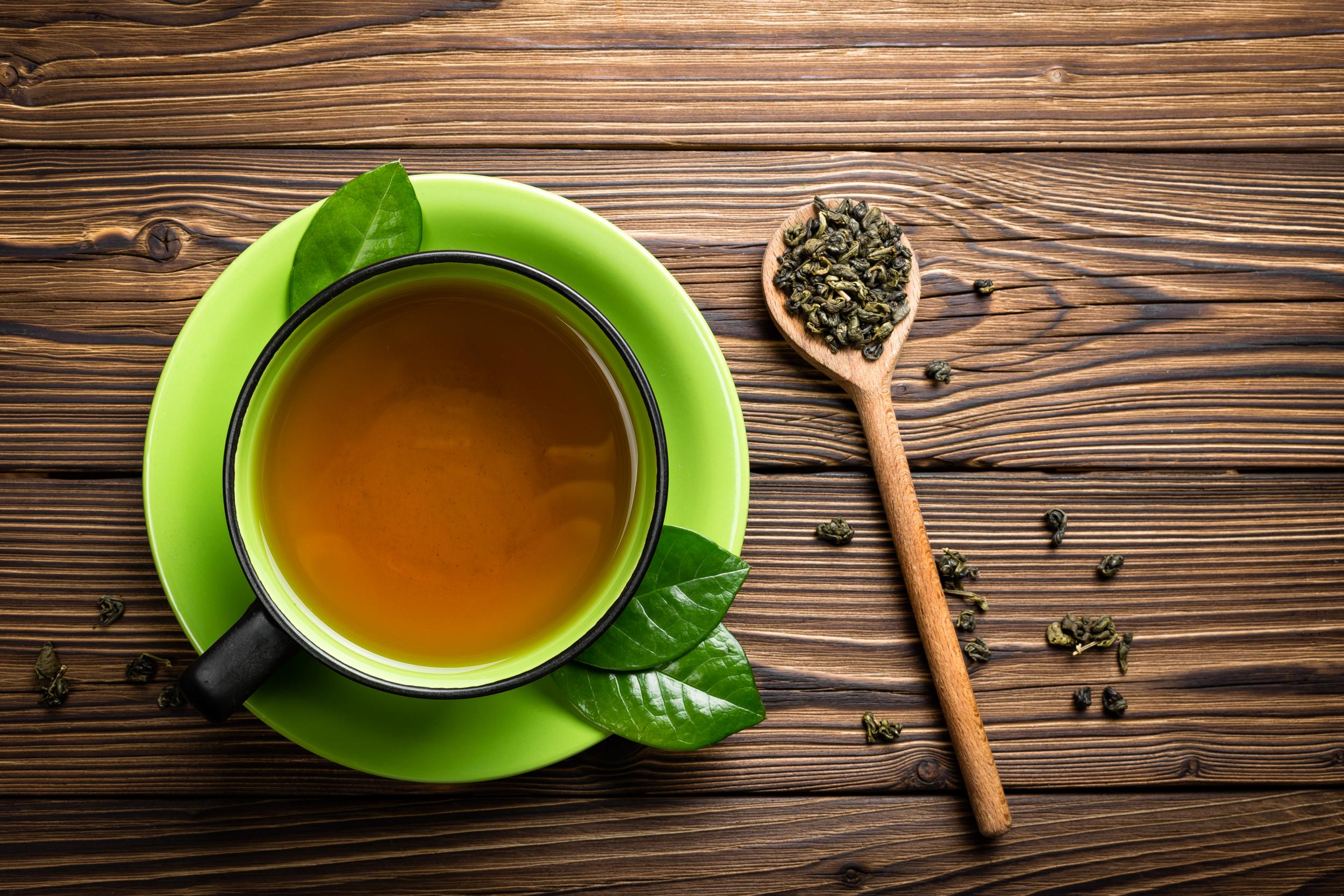 Search #teatox on Instagram and you'll find more than 700,000 images of lithe-limbed bloggers and influencers praising the benefits of detox teas, which claim to promote weight loss, reduce bloating and cleanse your system in short periods of time.
It's predominantly an influencer-led industry, with reality stars, fitness icons and even Hollywood celebrities like Demi Lovato flogging tea cleanses to their followers for unknown sums, typically under indicative hashtags such as #ad and #spon.
However, that could all change as the ASA have issued a complaint against an ad for Flat Tummy Tea, as promoted by Geordie Shore star Sophie Kasaei.
The incriminating post from one week ago has since been deleted, but featured the reality star holding sachets of the tea, crediting it for reducing water weight and subsequently giving her a flat stomach.
The ASA found that Nomad Choice, the company in charge of Flat Tummy Tea, "did not hold scientific data to support their claims that the tea ingredients could help with water weight loss" and therefore found that it had breached rulings.
"There are strict advertising rules surrounding health claims that can or cannot be made be made for food and drink products. These rules apply equally to claims made by influencers on behalf of brands and, in the case of the Instagram post promoting Flat Tummy Tea, they weren't listed as authorised claims and therefore broke the advertising rules," a spokesperson for the ASA told The Independent.
The ad, in its incriminating form, has since been banned.
Experts have revealed the dangers of drinking "detox" teas containing senna, which the Flat Tummy Tea's cleanse tea contains, as it is classified by the NHS as a medication used to treat constipation.
Brands marketing themselves as "all-natural" such as Flat Tummy Tea and SkinnyMint – whose fans include Kylie Jenner – can be misleading because, despite openly containing senna leaves, they are able to advertise themselves this way due to senna being obtained from a plant.
"Detox teas often contain senna, which is a laxative," explains Dr Chloe Hall, a spokesperson for the British Dietetic Association. "These irritate the stomach lining and can cause cramps and diarrhoea," she told The Independent.
She added that drinking teas which contain senna could also disrupt the body's electrolyte balance and subsequently cause heart problems in the long run.
Taking senna can be particularly harmful for those suffering from IBS – who will likely experience stomach cramps and diarrhoea as a result, the NHS website explains.
On SkinnyMint's website, they claim that 91 per cent of customers felt less bloated after drinking the tea and refer to themselves as a "laxative free blend."
Whilst senna leaves are listed as an ingredient in their night cleanse tea on the site's homepage (see below) – it is absent other ingredients lists.
A representative from the company who instant messages potential customers online also revealed that the night cleanse tea contains senna, writing that it has a "laxative effect" along with psyllium husk, which the tea also contains.
"The constipation-relieving effects of senna are attributed to the plant's sennoside content," Rhiannon Lambert, leading Harley Street nutritionist, explained.
"Senna works by stimulating your colon to contract more than normal, forcing out essential water and electrolytes along with faecal matter. While this loss of bulk can make you feel and look slimmer short term, it has no impact on fat loss, because calories from food are absorbed in your small intestine long before it gets to the colon. Senna should only be for very short term use but these detox teas suggest long term stints and repetition which is worrying," she told The Independent.
Instagram posts by the brand claim that drinking the tea could help you look like a Victoria's Secret model.
"It's very concerning," she added. "I say no to working with these kinds of brands every day," Lambert revealed, who has more than 44,000 followers on Instagram herself.
Nutritionist Steven Grant agrees. "Promoting these teas to have some sort of magical effect on areas such as detox and weight loss without any scientific backing and no details on the dosages used within the teas is shameful in my opinion."
The teas are often plugged by slim girls who one would assume are not looking to lose weight, with Skinny Mint running their own "influencer program."
Marketing these brands with triggering words like "skinny" and drinking the teas for their purposefully laxative effect could be considered bulimic adjacent, Grant suggests, who believes that embarking on tea cleanses "could be seen as a form of disorderly eating."
"I have detox brands reaching out to me at least once or twice a month," explains Oenone Forbat, who runs fitness Instagram account with 100,000 followers.
"Having slim girls promote them is awful as it insinuates that they think they need to be skinnier," she told The Independent.
The Independent has contact both Skinny Mint and Flat Tummy Tea for comment.
Join our commenting forum
Join thought-provoking conversations, follow other Independent readers and see their replies