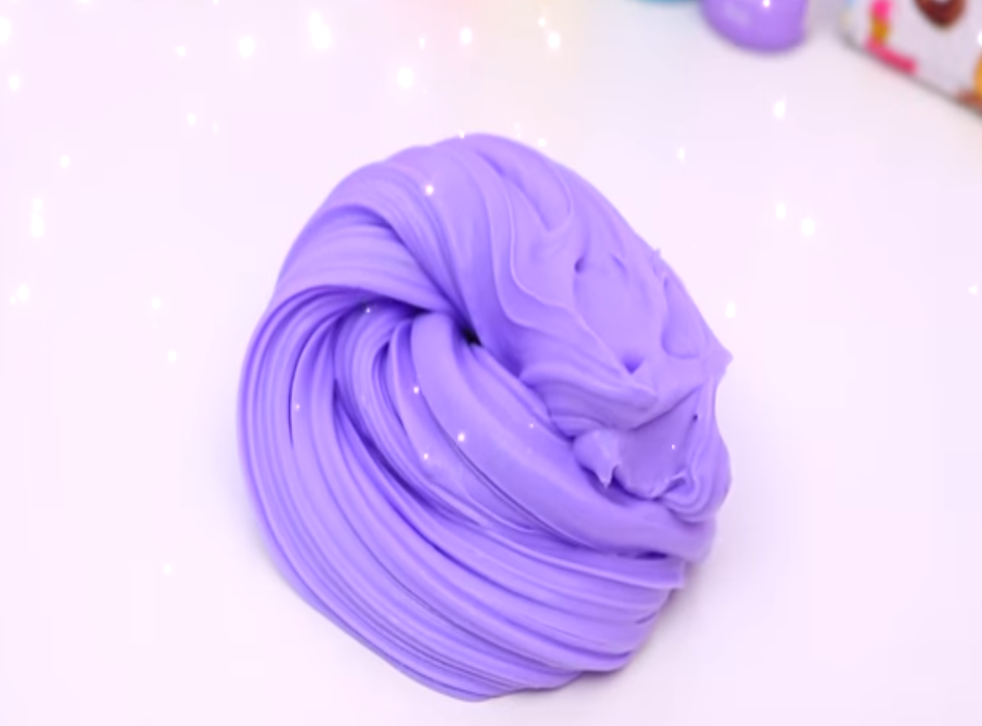 Slime: The new craze seeing parents inadvertently burn their children
The substance is essentially a cleaning product and experts are warning parents to steer clear
Thanks to a new craze, children are being rushed to hospital with serious burns on their hands.
Parents and children have taken to making their own 'slime' - a squidgy, stretchy play material - as a result of being unable to obtain any.
The substance has become incredibly popular on Instagram and many people have been sharing videos on YouTube instructing how you can make your own at home, but one mother has now warned other parents to steer clear of slime.
Rebekha D'Stephano wrote in a Facebook post that her daughter DeeJay had been making slime from YouTube videos: "They call it Unicorn Slime or Tie Dye Slime, crazy names, all in really pretty and funky colours," she explains.
"I went and bought DeeJay all the ingredients and let her make it. Three weeks later we are looking at plastic surgery on her hands from a burns department at hospital.
"She started with blisters, then her skin peeled and now it's burnt from chemical burns!!! DO NOT LET THEM DO THIS!!"
D'Stephano, from Manchester, added that DeeJay is in "so much pain," which is "every parent's nightmare."
Homemade slime is usually made from water, glue and food colouring, but some recipes call for Borax, also known as sodium borate, sodium tetraborate or disodium tetraborate.
It's often used as a cleaning product.
Many parents welcomed the slime craze because it meant their children weren't on their digital devices, but after 11-year-old Kathleen Quinn woke up in the middle of the night in excruciating pain from playing with slime, her mother Siobhan felt awful.
"I feel terrible, I feel like the worst mother," she told WCVB.
But experts are warning that at the end of the day, slime is a cleaning product not a toy.
"Be smart about it, use it under supervision and make sure kids wash their hands," advised Carolyn Forte from the cleaning lab at the Good Housekeeping Institute.
But Dr. Robin Jacobson, a pediatrician at NYU Langone Medical Center, believes that families should avoid the substance altogether: "When you're mixing it up, Borax can get in the air and irritate your airways. If kids put their hands in their mouths by mistake, it could be toxic."
Join our new commenting forum
Join thought-provoking conversations, follow other Independent readers and see their replies